Nespresso Strategy Proves Coffee Can be Sustainable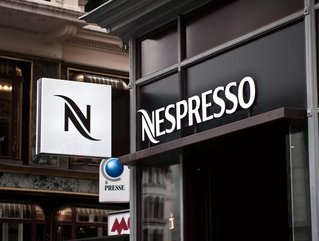 Nespresso's strategy for 'The Positive Cup' has come to a close and the company has released its results from 2014 - 2020
Coffee has somewhat become a staple in our everyday lives. With a global market value - in 2020 - exceeding US$102bn and a compound annual growth rate of around 4.28% per year, the coffee industry will continue to grow exponentially as long as consumers have a taste for the widely available resource. With such a fast rate of growth in the industry, the act of sustainably sourcing coffee products could quite easily be overlooked.
Nespresso has spent the past seven years developing its sustainability strategy and has recently been voted the most sustainable company in the coffee processing industry. This is all thanks to the company's efforts, highlighted in 'The Positive Cup' report.
The Positive Cup: A Sustainability Journey
The report outlines the company's sustainability success during its 2014 to 2020 trading period. During this period of business, Nespresso has carried out important projects, which support sustainable coffee sourcing and the improvement of its aluminium supply chain and recycling efforts. 
Sustainable Sourcing
The majority of its coffee (93%) is sourced through Nespresso's AAA Sustainable Quality Programme, which has increased drastically since the beginning of the period. Since 2014, the amount of coffee sourced through the scheme has increased by 84%, including 48% certified coffee, up by nine points. 
The company also contributes massively to farming communities, from which it sources its coffee. The company has driven innovative projects to promote resiliency in coffee farming and has protected its suppliers' welfare through pioneering retirement savings and crop insurance schemes. This has resulted in over 2,000 farmers in Colombia, and 1,500 in Indonesia, receiving a proper pension scheme.
Recycling Initiatives 
The company has provided 90% of its worldwide consumer base with access to a convenient used capsule recycling solution, which resulted in its recycling rate reaching 32% by the end of 200 - a 17% increase compared to 2014. Nespresso has improved its recycling practices across 59 countries - with dedicated recycling systems in 54 of them - while also providing its infrastructure with other capsule manufactures in five countries. In 38 countries, the company has rolled out a 'Recycling at Home' scheme, which is a convenient collection service. 
Aluminium Supply Chain 
It's not all about the sourcing of coffee. Nespresso understands the importance of responsible packaging, therefore it has undergone the process of gaining Aluminium Stewardship Initiative (ASI) certification, which ensures the company is sourcing responsibly produced aluminium. Although the company has not yet reached its goal of using 100% ASI-certified aluminium - due to prioritising the use of recycled material for capsules - it has put the company on the right path to do so.