Oracle's 'No Planet B' shows demand for sustainable impact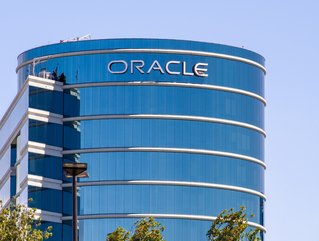 A research collaboration between Oracle and Pamela Rucker from Harvard Professional Development proves consumers and businesses demand sustainable impact
Sustainable impact is imperative and organisations are aware of this. Over the years, environmental and social initiatives have increased from nicety to necessity and thanks to a collaboration between businesses and research institutions, the world is experiencing an unprecedented rate of innovation in sustainability.
But, have we done enough? The research report 'No Planet B' by the leading technology corporation, Oracle, and Pamela Rucker, CIO Advisor, Instructor for Harvard Professional Development, portrays the sentiments around environmental, social and governance (ESG), including those that believe that much more can be done.

Businesses have the power to provoke sustainability change
Since the onset of COVID-19, the public has witnessed comradery among businesses and the work has continued this far. Organisations have latched on to sustainability as a strategy for success while also advocating environmental change and social justice.
According to No Planet B, 93% of respondents suggest sustainability and social impacts of high importance while 80% say the pandemic drove a lot of change in their actions. While COVID-19 is one of the most significant events in history—ravaging the global population—it gave consumers the opportunity to consider their livelihoods and it seems many people have increased their interest in ESG. On the flip side, 42% of respondents say that the lack of progress is a result of individuals leading busy lives with minimal time to consider sustainable and social development beyond their other priorities.
Rucker also gave comments on this: "The events of the past two years have put sustainability and social initiatives under the microscope and people are demanding material change. While there are challenges to tackling these issues, businesses have an immense opportunity to change the world for the better."
"The results show that people are more likely to do business with and work for organisations that act responsibly toward our society and the environment. This is an opportune moment. While thinking has evolved, technology has as well, and it can play a key role in overcoming many of the obstacles that have held progress back," Rucker continues.
Some of the other statistics surrounding the population's desire for companies to be sustainable include:

39% believe the emphasis on short-term benefits is why companies lack sustainable progress
37% believe organisations are lazy when it comes to sustainable and social impact
45% believe businesses have more power for change than individuals and governments alone
89% say they require visible action to believe in companies that claim to be developing sustainable initiatives
84% believe artificial intelligence (AI) could support businesses to change faster and 61% also say that bots could pick up the slack
Although there is a lot of discussion about companies and their sustainability initiatives, which is spread across the internet and presented through company press updates and sustainability reports, Juergen Lindner, Senior Vice President and CMO, Global Marketing SaaS, Oracle, believes that investment is critical for organisations to provoke action. The pressure is on, from consumers, governments and investment bodies, to provide tangible data.
"It's never been more critical for businesses to invest in sustainability and ESG initiatives, as people don't just want to hear about it—they're looking for decisive action and are demanding more transparency and tangible results," says Lindner.
"Business leaders understand the importance, yet often have the erroneous assumption that they need to prioritise either profits or sustainability. The truth is this is not a zero-sum game. The technology that can eliminate all the obstacles to ESG efforts is now available, and organisations that get this right can not only support their communities and the environment, but also realise significant revenue gains, cost savings, and other benefits that impact the bottom line."