Science-Based Targets Initiative Supports Paris Agreement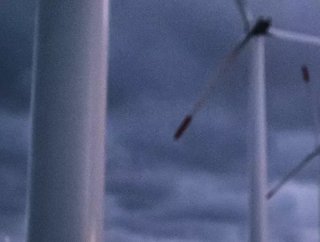 Sustainability magazine takes a look at how businesses can utilise Science-Based Targets to meet the standards of the Paris Climate Agreement
With plant vulnerability at stake, industries are working to decarbonise their business practices to minimise their effects on global warming. But how are business operations fairing against the global demand for change? Many organisations are committed to the necessary steps that are stipulated in the 2015 Paris Climate Agreement, which highlights the actions required to bring the rate of global temperature increase below 1.5°C - to avoid catastrophic consequences.
So, where does the Science Based Targets initiative (SBTi) come into this?
The Science Based Targets Initiative
First of all, what is the SBTi? These targets can provide companies with key information to help them meet the need emissions reduction targets. As of 2020, organisations will have committed their plans for decarbonisation, which will allow them to halve their emissions by 2030 and reach a true net-zero status by 2050. Science-Based Targets can provide companies with a definitive path for reducing greenhouse gas emissions, in line with the Paris Agreement requirements. 
How Do Companies Join The SBTi?
The SBTi already has over 1,000 businesses involved across the globe. The institution encourages businesses from all sectors to commit to a Science-Based Target, but the majority of its efforts have focused on the onboarding of companies with the highest emissions outputs. To encourage the highest level of impact, onboarding major corporations and emissions-intensive industries is the most important step to take. 
Not to mention the business benefits that companies will experience. Setting up for successful emissions reduction will not only give them peace of mind, but it also provides resilience against potential regulation changes, money-saving opportunities, creates excitement around innovation, and makes the business more appealing to investors. 
Who Uses Science-Based Targets?
Some of the largest corporations are already utilising the initiative, including Mastercard, Smithfield Foods, BAE Systems, Tesco, Primark, and Etsy - the list goes on. Needless to say, the testimonials speak for themselves.