Sphera: ESG compliance and safety with digital technology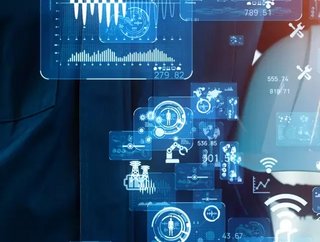 Sphera Solutions provides businesses with environmental, social and governance, and safety monitoring solutions to improve business performance
For sustainable business practices to be adopted, they must coincide with other aspects of operations, such as profit, efficiency and safety. Providing companies with digital solutions that take care of safety monitoring and environmental, social and governance issues, is critical for moving forward with sustainable business. 
The software provider, Sphera Solutions supplies its clients with digital capabilities to manage areas of Environment, Health, Safety & Sustainability, Operational Risk Management and Product Stewardship, allowing them to focus on more imminent tasks. The company's software-as-a-service (SaaS) platform is supplied in 46 languages and manages 400,000 chemical substances, 25,000 regulatory phrases, 300 SDS templates, and 66,000 compliance actions. 
ESG and safety monitoring across the globe
Sphera software is applied across the globe with around one million users, more than 3,000 customers and over 1,000 employees. The principles measured by its ESG solution are embedded in the company and reflect its commitment to sustainable growth. 
'It's our goal to continuously evaluate and improve our Environmental, Social and Governance performance, which ties into our mission of creating a safer, more sustainable and productive world', says Paul Marushka, President and Chief Executive Officer of Sphera. 
Through its Alliance Programme, Sphera partners with digital service providers, including Arcadis, ERM, Huco Consulting, Jacobs, and Trinity Consultants. The company is also affiliated with global system integrators Accenture, PwC and Honeywell.
Why is safety monitoring necessary? 
According to research by the International Labour Organisation, every year there are around 347 million non-fatal incidents that take place in a work environment. The National Safety Council states that workplace injuries cost the United States around US$171bn each year. While safety is an obligation for companies, it is also a clear advantage to businesses, especially in the public sector, as they experience around a 333% return on their portfolios with a safer workplace.

For more sustainability insights, check out the latest issue of Sustainability Magazine.