Sustainable procurement strategic vendor collaboration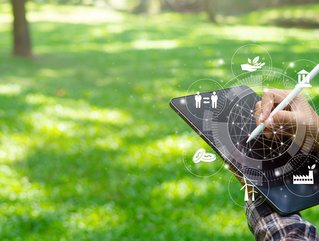 Sustainable procurement
Rejean Provost, ESG Strategy for TradeBeyond, explains why strategic vendor collaboration is key for advancing sustainability in the procurement sector
Rejean Provost is the Team Lead, ESG Strategy for TradeBeyond. He has more than 35 years of experience in sourcing, manufacturing and technology related to the apparel and footwear industries. Here, he shares with us his thoughts on sustainable procurement and strategic vendor collaboration.
Prioritising sustainable procurement

"Right now, brands and retailers are working toward a goal that can feel frustratingly out of reach," says Provost. "To keep pace with the Paris climate agreement's targets, businesses must cut their greenhouse gas emissions by at least half by 2030. Achieving these objectives requires not only reducing their direct greenhouse gas emissions but also their Scope 3 emissions, including those created by their supply chains. These emissions account for 75% of companies' emissions on average, according to the World Resources Institute, but they're notoriously difficult to calculate and monitor."
Companies will have to find solutions soon. Although some businesses already voluntarily report on their environmental impact, such reporting won't be optional for much longer.
"The European Union's new Corporate Sustainability Reporting Directive, approved last fall, will require large companies to report on their environmental impact, and under a proposal being considered by the U.S. Securities and Exchange Commission this spring, businesses would be required to report on their climate risks and account for their greenhouse gas emissions along their value chain," says Provost. "These environmental targets, along with the global push to eliminate forced labour and unsafe working conditions from the supply chain, have companies increasingly prioritising sustainable procurement, the practice of evaluating the environmental and social impact of their purchases and partnerships. Yet as brands and retailers continue to weigh sustainable procurement strategies, they're too often neglecting some of the most important stakeholders in the product development process: the suppliers that manufacture their products."
The success of their responsible sourcing initiatives hinges on their ability to align with their suppliers and create relationships fostered on trust and transparency.


Sustainability in procurement

Trust, of course, can seem like a foreign concept in sourcing. For too long, companies and their suppliers have treated their negotiations like a game of poker: Neither party could see the other's hand, and both sides tried to bluff the other for an advantage.
"Brands and retailers tried to squeeze their suppliers for cost savings, and those suppliers, in turn, protected their own margins by compromising quality, for instance by shorting their buyers on thread counts," says Provost. "For businesses and their vendors to make progress toward their sustainability goals, however, both parties need to be totally transparent. In a mutually beneficial partnership founded on trust, both the buyer and suppliers share their priorities, initiatives, and intelligence in order to identify the most environmentally responsible sourcing options for both parties. It's especially critical in light of new global laws that require retailers to map their supplier bases beyond the 3rd and 4th tiers."
By sharing intelligence, businesses and their suppliers can discover areas of potential improvement, such as reducing waste created by packaging.
"Every time a supplier buys poly bags from one of their vendors, a machine needs to be set up to print those bags. If all those pressings were combined under one purchase order instead of multiple orders, businesses could reduce the amount of waste involved in printing them. All that packaging could also be shipped all at once, reducing the cost and environmental footprint of superfluous shipments," explains Provost.
The intelligence can also help apparel companies group orders to greatly reduce pollution created by dying.
"The dying process is notoriously the dirtiest stage of apparel manufacturing, since it requires a great deal of chemicals, water, and energy (in the form of steam from coal used to heat that water)," explains Provost. "By grouping orders, companies can dye in fewer batches, since roughly the same amount of water is required to dye 50 yards of fabric as 1000 yards. With better planning and communication with their suppliers, businesses can make sure all their blue or brown fabrics are dyed in one consolidated batch instead of multiple batches."
Creating these environmental footprint reductions requires trust. A multi-enterprise platform helps build that trust through transparency, by allowing both buyers and their suppliers to see each other's data and make strategic decisions based on shared intelligence. This trust, in turn, mothers more innovative thinking that all parties can use to reduce both their carbon footprint and their costs at the same time.
"Remember it's in your suppliers' best interest to make sustainability inroads, too. Whenever your suppliers improve their factory conditions or reduce their footprint, you'll be more likely to dedicate more of your business to them. Those same improvements can also help them attract other customers. Instead of competing on price alone the factory will be able to differentiate itself on its commitment to ESG," adds Provost.
A multi-enterprise platform enables sustainable procurement in more direct ways, as well. These platforms create a window into an enterprise's entire supplier base, from vendors to factories to raw material providers. It also saves retailers and brands time by automating the onboarding process for vendors and factories and ensuring that all new suppliers have read and consented to the company's terms.
"This way, from the very earliest stages of working with a supplier, there's total transparency about your ESG standards and expectations. This software also enforces a company's social and environmental standards by preventing merchandisers from booking orders with non-compliant suppliers and preventing shipping departments from booking shipments with these vendors.
"Another major benefit of a multi-enterprise platform is the traceability it enables. Amid tightening global regulations, my company TradeBeyond has seen a surge of interest in our platform's supply chain mapping features, which grant enterprises a fuller understanding of their environmental footprint, including where their yarns and fabrics come from, how much carbon they're emitting, and whether they're making progress toward reducing water and cotton consumption. Our end-to-end platform optimises supply chain management, allowing businesses to easily document the chain of custody of every material they use in every product they make."
Having this transparency is essential for ensuring brands and retailers meet the requirements of recent supply chain laws like the United States' Uyghur Forced Labor Prevention Act and Germany's Supply Chain Due Diligence Act. It's also integral for helping companies meet their ESG targets.
"Digitalisation not only allows brands and retailers to collect and manage the data they need to reduce their environmental footprint, but it enables them to make the most sustainable and strategic decisions during every step of the procurement process," says Provost.