Textile Exchange releases report on sustainable fashion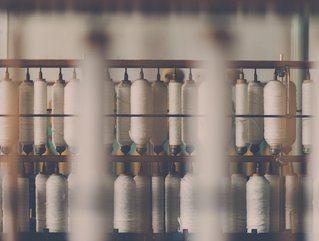 Liesl Truscott, Corporate Benchmarking Director, Textile Exchange, comments on MCI's latest fashion sustainability report and demand for circular economy
The 2021 Material Change Insights (MCI) Report, the third of a kind fashion sustainability report from the global non-profit Textile Exchange, 50% are now using preferred materials with a lower environmental — leveraging circular economic principles — and/or social impact, up from 44% on the previous year.
Preferred cotton now represents 65% of overall cotton used by participating brands, and recycled polyester increased to 32% of polyester use, compared to 21% the year before.
Progress has been made in the uptake of recycled inputs too, it said, representing 29% of synthetic fibres, and 12% of materials overall, dominated by plastic packaging waste.
Greenhouse gas (GHG) emissions fell by 5% last year, which reflects a saving of 1.9 million tonnes of CO2 equivalent emissions when compared to a conventional materials portfolio.
This decline is said to be influenced by the COVID-19 "low-growth" 1.3% scenario (compared to a "business as usual" scenario of 3%), as well as from the conversion to preferred materials, particularly recycled polyester. GHG results are modelled using the Sustainable Apparel Coalition's Higg Material Sustainability Index (Higg MSI) and its available data sources.
Textile Exchange has welcomed the improvements but said that the next step was to move towards 'dematerialisation' - a reduction in the quantity of materials needed to support the economic functioning of the industry.
The MCI now represents over five million hectares of cropland, grazing, and forestry under improved practices, such as sustainability programmes and certification. While this is over one million more hectares than last year, it still only represents17% of the total land area from which land-based materials were sourced by Index participants in 2020. "The report states that knowledge of place will be critical to reaching the Sustainable Development Goals.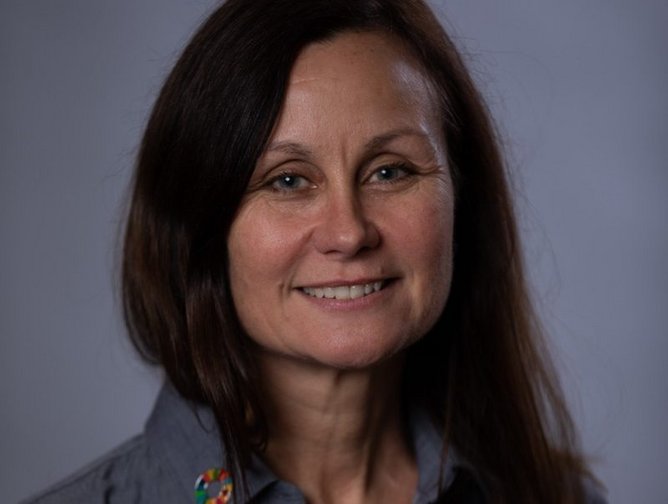 Transformational change in materials sustainability
Textile Exchange will be reviewing its benchmark over the next 18 months to better align with the UN's Sustainable Development Goals. In particular, it wants to meet its climate positive goal by reducing greenhouse gas emissions created from textile production by 45% by 2030.
In her forward to the report, Liesl Truscott Corporate Benchmarking Director, Textile Exchange says: "To be a leader these days, a company must take a balanced and integrated approach to its raw materials strategy and look holistically at its risks and returns. Decisions are interconnected. Terms such as "systems-thinking" and "iFrom exploitativentersectionality" are essential to the vocabulary for transformational change in materials sustainability. Among the unavoidable complexity, it is possible to achieve multiple benefits through taking the right action while also looking out for any unintended consequences."
"Turning the corner from exploitative to regenerative and circular models of doing things will take all the effort and collaboration we can gather. Every one of the next eight years counts."
About Liesl Truscott
Truscott is an experienced Engagement Director with a demonstrated history of working in the textiles industry. Skilled in Sustainable Development, Corporate Social Responsibility, Sustainability, Entrepreneurship, and Sustainable Business. Strong business development professional with a BAppSc (hons) focused in Environmental Assessment & Management from University of Newcastle.