What are the United Nations Sustainable Development Goals?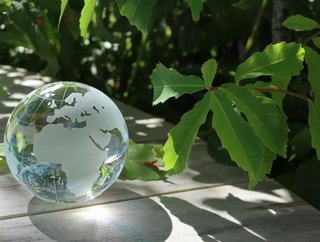 Sustainability Magazine highlights the 17 UN Sustainable Development Goals and why companies are reaching for these ambitious targets 
If you read any company sustainability strategy or report, it's likely that it will contain one of the 17 United Nations (UN) Sustainable Development Goals (SDGs). But what do these actually mean for organisations as they look to create a better future for people and the planet through environmental, social and governance (ESG) actions? 
The list of goals was created by the UN to target the key areas for development in relation to the 2030 global transformation agenda. In less than nine years, and beyond, the organisation is committed to granting people their human rights and fulfilment throughout their daily lives, to minimise the impact of commerce and the public sector on the environment, to bring peace to communities around the world, and allow partners to join on the journey. 
What are the 17 UN Sustainable Development Goals? 
The list of SDGs is comprehensive and aims to act upon all global issues. This list includes: 
No poverty

Zero hunger 

Good health and well-being

Quality education 

Gender equality 

Clean water and sanitation

Affordable and clean energy 

Decent work and economic growth 

Industry, innovation and infrastructure

Reduced inequalities

Sustainable cities and communities 

Responsible consumption and production

Climate action 

Life below water

Life on land 

Peace, justice and strong institutions 

Partnerships for the goals
Organisations are implementing Sustainable Development Goals
Since this set of goals was conceptualised, there has been a significant uptake in commitments towards some of these targets. The LEGO Group is following the solution with its commitments to SDG 4, which forms a huge part of its sustainability strategy as it aims to provide better education for young individuals.
Meanwhile, Hilton Hotels is supporting sustainable cities and communities through its commitment to SDG 11 and hopes to reduce negative climate impacts, resulting from unsustainable urban development. Nike — which has experienced some controversy in previous years over the production of its goods — is now working towards SDG 12 to ensure responsible consumption and production throughout its supply chain to drive responsible sourcing. 
As more companies highlight their strategic sustainability plans, we will see more firms implementing UN SDGs in the future. 
• Join global business leaders and sustainability experts taking meaningful action at Sustainability LIVE, held at Tobacco Dock, London, 23-24 February 2022. Register to attend today! Click here to learn more.