PwC, Strategy& data shows CSOs making businesses sustainable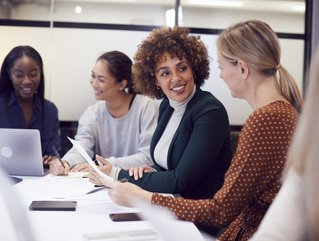 PwC and Strategy& research illustrates how Chief Sustainability Officers are leading ambitious climate action and foster trustworthiness with stakeholders
Pursuing a more sustainable world is becoming a business-critical goal.
Consequently, many businesses around the world have begun their ESG journeys along with their Chief Sustainability Officer — trailblazers for a greener future. With clear ideas of a sustainable economic system, CSOs help businesses set ambitious yet plausible corporate climate action targets in order to decarbonise the economy and foster customer trust.
A recent study conducted by PwC's global strategy consulting business, Strategy&, discusses the function and trends of the CSO role to answer how ESG is reshaping the business world and how organisations are handling this transition with the help of this position through a survey responded by 1,640 publicly traded companies.
The numbers breaking down the CSO role trend worldwide
The number of CSO roles is rising exponentially. In 2021, more CSOs were being hired (68) than in the previous five years combined (65).
Geographically speaking, Europe (37%) and North America (48%) have a higher proportion of CSOs than the Asia Pacific (14%) or the Middle East (14%). Nevertheless, these regions are catching up. Almost a third of all businesses evaluated had a formal CSO position (30%).
Consumer goods businesses (50%) are the industry leaders in CSOs, followed by chemical companies (48%) and oil and gas companies (42%).
The CSO job function: PR roles and ecological strategy
The issue of climate change, as well as racial and gender equality, began to significantly affect the decisions of investors and CEOs in 2018. The pandemic accelerated this tendency as corporations started hiring and promoting sustainability experts to brace for future ESG concerns.
Sustainability used to be viewed as a health and safety concern or a PR and communications issue. It was distanced from important corporate decision-makers and had little to no impact on strategy. Now, faced with heightened stakeholder expectations, firms are defining their brand purpose to lead them in the coming years. To help with this, CSOs must be well-versed in all aspects, including profits, people, and ecological outlook.
Although this role is often associated solely with the management of environmental issues such as water and energy use, a growing number of businesses are taking sustainability efforts a step further by improving working conditions in their supply chain, improving safety procedures, and profiting from products that address environmental and social issues.
Future trends for CSOs
Maintaining an executive board with a CSO helps educate and upskill the executive team on ESG problems. Presently, a lack of access to the board is evident, however, since almost half of all CSOs are two or more layers below the C-suite. Fortunately, things are looking up: In 2016, only 9% of CSOs were in the C-suite. In 2021, it tripled to 28%.
The modern CSO should lead their colleagues in understanding sustainable business and supporting the organisation's sustainable transition, as in terms of corporate reporting, CSOs are shaping to be a role that helps CFOs understand, analyse, quantify, and report on ESG impacts and value, putting them in the inner circle of decision-making and strategy.