The SEC reaches a milestone in ESG and climate disclosures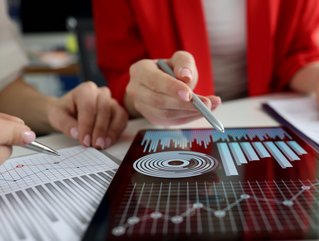 Following lots of consideration for ESG, the SEC announced proposals for climate disclosure to be followed by the US public sector, but what does it mean?
Corporations have spent the past few years getting their environmental, social and governance (ESG) affairs in order and collating adequate information to display their commitments to governing bodies and investors. In the US, the Securities and Exchange Commission (SEC) has released a detailed proposal to enforce climate disclosure among public sector companies.

This means that ESG is going to become a part of everyday business practice—even more so than it already has—and public sector organisations, if the proposal is successful, will be required to meet certain criteria for ESG reporting.
Why is climate disclosure so important?
The phrase 'climate disclosure'—or similar terms—resonates with the majority of organisations in the private and public sectors. As we witnessed at Sustainability LIVE, ESG reporting is high on the agenda not only to enable positive action against climate change—such as rising greenhouse gas emissions—but to secure investments to do so.

Over the past year, the SEC worked towards the proposal, by reviewing the commission's guidance for public sector companies, which outlines their obligations towards climate change.
What would climate disclosure look like under the SEC's proposal?
If the proposal is successful, public organisations will require more data to outline their governance of climate risk. This will include:
Board and management assessment of climate-related risks
How climate risks affect strategy
The business model and its suitability for climate risk management
Processes involved in identifying, assessing and managing climate risks
Any details of transition plans will also be disclosed using the relevant metrics and targets to identify transition risks. Organisations would also provide details of their Scopes 1 and 2 emissions, as well as Scope 3, which would be implemented from the beginning of 2023—smaller companies will disclose this from 2024.

The Chair of SEC Gary Gensler gave a final word on the proposal. "Today, investors representing literally tens of trillions of dollars support climate-related disclosures because they recognise that climate risks can pose significant financial risks to companies, and investors need reliable information about climate risks to make informed investment decisions," Gensler said.

"Today's proposal would help issuers more efficiently and effectively disclose these risks and meet investor demand, as many issuers already seek to do. Companies and investors alike would benefit from the clear rules of the road proposed in this release."