TIER champions a circular economy and targets net-zero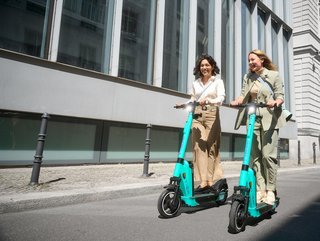 Ailin Huang, Head of Sustainability at the communal e-scooter provider, TIER Mobility, reveals the its commitment to net-zero and sustainable e-mobility
It's exciting when innovative ideals, which were once mere concepts, come to fruition.
With a clear understanding of the current climate conditions and the imminent threats requiring urgent actions, innovation in technology – when managed in a sustainable manner – can, and will, make a difference in tackling global warming.
Technology is capable of taking problems, such as inner-city mobility, and pushing them beyond their limits, and companies can now put environmental consideration at the forefront of developments right at the beginning of the development stage.
A great example of this shift is TIER Mobility, an e-mobility company that provides fun and practical public transport solutions, in the form of electric scooters, bikes, and mopeds, across Europe and parts of the Middle East.
Not only has the company cemented its position as a frequent mode of transport for many commuters and travellers in these regions, but its unconventional emergence led TIER to become a climate-neutral e-mobility organisation. In conversation, TIER's Head of Sustainability, Ailin Huang, discussed the truly inspiring story of its founding and how climate action remains a driving force in its continued development.
"Before founding TIER, our CEO, Lawrence Leuschner, went on an 18-month journey around the world, which allowed him to see the natural devastation from climate change," Huang said. "He was hiking in Patagonia and Argentina and saw firsthand what the direct impact was. During his travels, however, he also saw a lot of solutions and opportunities."
"When he was travelling through California, that was already a time when some of the first e-scooter companies had launched in the US. So there were a lot of people zooming about on electric scooters."
Upon reflection of both experiences—coupled with his entrepreneurial and environmental experience—Leuschner visualised the innovative solution for emissions reduction in cities that spawned TIER Mobility.
Within its founding story lies an important question. With the general public already 'zooming' around on e-scooters, enabled by other e-mobility companies, how did the organisation differentiate itself from its competition?
While discussing this very subject with Huang, she further emphasised that sustainability has always been embedded in the company's ethos. She explained: "From the outset, all the vehicles look the same, but I think TIER is more than just an e-mobility company. The leadership really drove it with an intrinsic mission that's embedded in our company mission to change mobility for good. When we say changing mobility for good we really mean that. It's not just lip service or a marketing slogan, but we actually put it into action."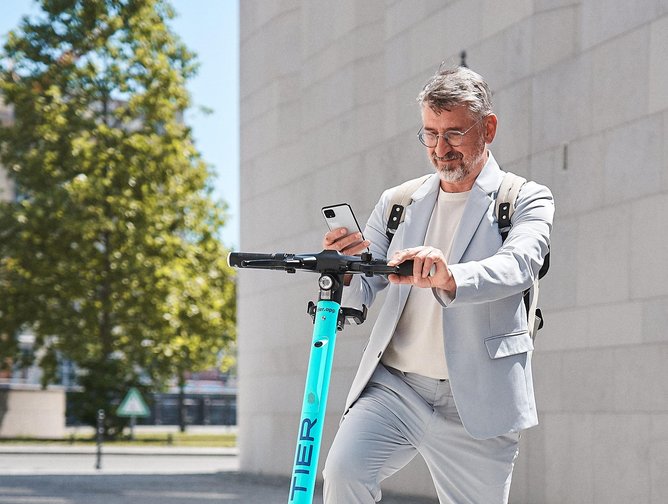 Sporting a circular economy and sustainable employment
TIER experienced a rapid expansion in 2018, reaching 19 cities across 10 European countries and recording a major milestone of one million rides in April 2019.
With such a successful adoption of its e-mobility service in 16 countries, TIER has made impacts in other areas beyond its efforts in emissions reduction. With a growing fleet of e-scooters, e-mopeds, and now electric bikes, it was interesting to find out how the company operates and, more importantly, what happens to the waste components resulting from its maintenance procedures. "That's a huge operational feat and we have a very capable expansion team that kind of takes care of that," Huang said as she divulged TIER's operational strategy.
"We have a local team in every city that is responsible for charging and maintaining the scooters. In terms of the charging, we have our TIER Rangers. All of these are permanent employees, as opposed to gig workers, and are responsible for replacing all of the empty batteries from our e-scooters and in that process, they also carry out a simple safety check as well." This highlights one of the ways in which TIER has supported not only the environment, but the development of cities while creating local jobs.
As a result of its circular design process, TIER has optimised its e-mobility solutions to require minimal intervention and replacement parts, leaving the necessary repairs to qualified technicians from local trades.
"Our vehicles are designed in a way that all parts can be replaced and repaired and there are around 83 different components of such. Due to this, and our maintenance regime, our scooters hardly have to be taken out of service due to technical defects or to be decommissioned entirely. What happens then is when a scooter can't stay in the sharing service anymore, we first evaluate whether certain parts of the scooter can be reused," Huang said, addressing the company's waste management system.
"Some of the components are first evaluated for reuse, whether they can be used for the repair of other vehicles in the fleet, and then whatever cannot be reused is then sorted into the different material categories," she added.
A similar approach to circularity can also be seen in its battery recycling initiative, as it evaluates decommissioned batteries on a cellular level and uses those individual cells to refurbish or build other battery units. These are used for applications in off-grid and solar energy installations in India.
Emissions transparency and net-zero
"There's general climate neutrality, which we can achieve by measuring our emissions and compensating those emissions, which is one step, but true climate neutrality is when we actually reduce our emissions towards net-zero," said Huang during an in-depth discussion about TIER's emissions reduction strategy.
TIER has been actively involved in increasing its emissions transparency, by working with ClimatePartner—an organisation committed to enabling climate action—and through measurement of all three Scopes, of which one and two were reduced by 80% between 2019 and 2020; a result of the organisation switching to 100% green energy sourcing. Huang also said that emissions in Scope three have reduced significantly despite the rapid growth of the company.
"Through measuring all of our emissions, we identified an emissions reduction strategy where we could. Everything that could not be reduced, we offset through VSC and gold standard certified offsetting projects," she noted. "In terms of the overall Scope three, we also managed to reduce the emissions intensity of our products and service while we grew, while we doubled our fleet. Our emissions growth was less than half of that. So that's the progress we've made on the emissions reduction side of things."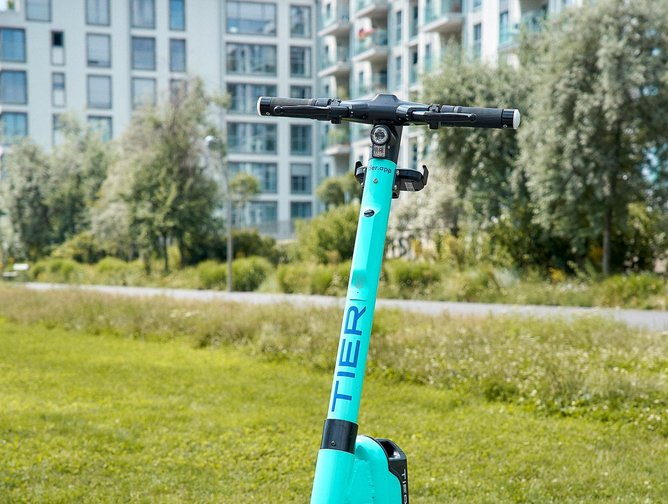 Meeting the needs of a sustainable future
"I feel like it's not just about how we see the future, but also what a sustainable future needs," Huang said.
With a clear progression for the company in terms of its sustainability strategy and growing operational success in a "really young industry", its next steps can expect to meet demands for "more active mobility, more shared and micro-mobility than ever before" as urbanisation continues at a rapid pace—with e-mobility expected to take up 60% of the overall transport mix.
With sustainability embedded in the company's past, its future endeavours will continue along this trajectory with the goal of reaching a true net-zero position, while eliminating the need for carbon offsets.
"We'll focus on the implementation of our sustainability strategy, particularly on our emissions reduction efforts with our ambitious targets and we want to halve our emissions by 2026," Huang says. "Making sure that we deliver on those will be a major focus and the second area focus is to deepen the circularity of our product and service as well."
Aside from its sustainability commitments, its partnerships with technology companies like Google – along with others involving research and development – enable continued technological developments to create a more intuitive operational experience for consumers, and further the energy efficiency of its products.
TIER's e-mobility solution brought a new level of innovation to the industry and through continuous development and strategic partnerships, is likely to sustain its presence as day-to-day city living enters a new dimension.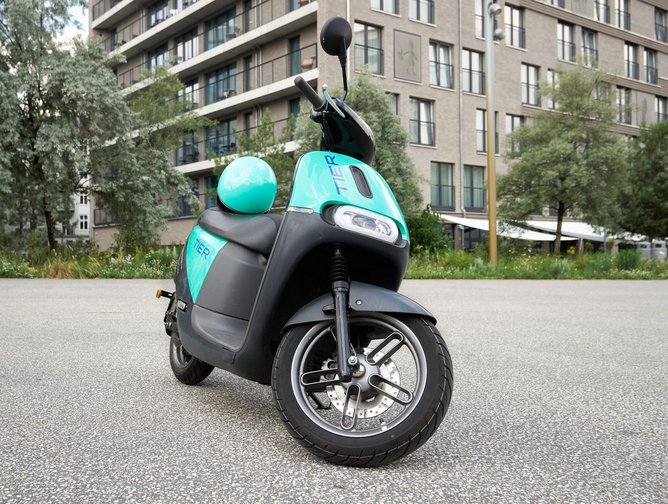 How has ClimatePartner supported the company's journey?
"ClimatePartner supported us with our first major sustainability milestone to become climate neutral. With ClimatePartner, we've developed our first corporate carbon footprint and analysed the key emissions reduction levers that we have with the company. And in the last step ClimatePartner, with their huge range of emissions compensation projects in their portfolio, helped us choose offsetting projects that were aligned with our missions and values. So these are projects that support the development of renewable energy projects and reforestation as well."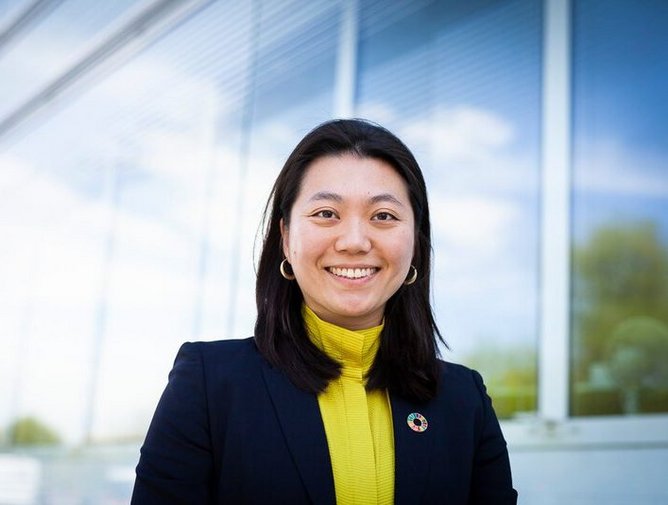 Ailin Huang, Head of Sustainability at TIER Mobility
As well as being an Advisor to the European Commission on the economic and social impact of research, Ailin Huang has worked as the Head of Sustainability at TIER Mobility since March 2021, and has since shown her passion for driving climate change through a reduction in fossil-fuel-powered energy consumption. Huang has also worked within government and industry sustainability authorities, including the United Nations Environment Programme (UNEP) and the Organisation for Economic Co-operation and Development (OECD).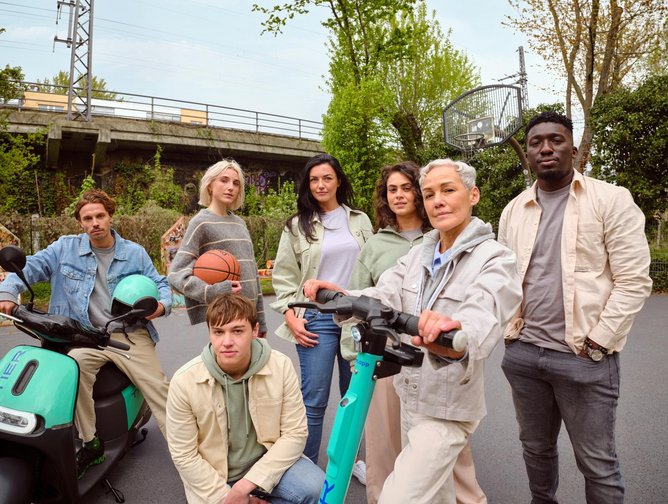 • Join global business leaders and sustainability experts taking meaningful action at Sustainability LIVE, held at Tobacco Dock, London, 23-24 February 2022. Register to attend today! Click here to learn more.