Tokyo Produces Olympic Medals through e-Waste Campaign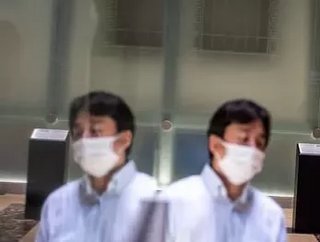 With the Tokyo Olympics well underway, Sustainability magazine takes a look at the organising committee's efforts to produce medals with recycled materials
On Friday 23rd July, the world witnessed a major milestone of Covid-19 freedom, the beginning of the Tokyo 2020 Olympics. Countries have brought their elite athletes to the most significant global sporting event. The whole of Japan has come together to host the event at the rebuilt Olympic Stadium and athletes will receive a sustainably sourced reward - for coming first, second or third place in their events. 
This year's Olympic games features sustainably sourced bronze, silver and gold medals. When Tokyo was selected to host the 2020 Olympics - more than four years ago, the organising committee announced that it would create the medals from recycled electronic devices. And the general public has played a vital role in this achievement.
A Sustainable Sourcing Movement
The organising committee kicked off the medal-making campaign by requesting that members of the public donate discarded or unused devices. The campaign received a very contribution, which consisted of all types of devices - from smartphones and digital cameras to gaming consoles and laptops. Over an 18 month period, the committee received 47,488 tonnes of electronics and resulted in over 5 million mobile phones being sent to stores - run by the mobile phone provider NTT Corporation.
The committee raised enough bronze within the first 14 months of the campaign - totalling around 2,700kg, received 85.4% of the required silver (3,500kg) and 93.7% of the required 30.3kg of gold within 18 months. The receipt of these materials allowed for the production of the 5,000 medals to be awarded at the event, which marks the first Olympic event to have all of its medals made from recycled materials. 
The launch of the campaign was supported by a Japanese Olympic gold medalist in gymnastics, Kohei Uchimura. 'Tokyo 2020 Olympic and Paralympic medals will be made out of people's thoughts and appreciation for avoiding waste. I think there is an important message in this for future generations', says Uchimura. 
Another company involved in the campaign was ReNet Japan Group - an organisation that prides itself on contributing to societal change. Toshio Kamakura, Director of ReNet Japan Group, says, 'We developed a waste management movement for the medal project with the cooperation of many stakeholders, from the Japanese government to local communities'.
The campaign highlights how companies can come together to be more sustainable while also carrying out global events. The contribution to the campaign marks a positive change for the country, which is needed to tackle the amount of global e-Waste - in excess of 53.6 megatonnes (Mt). Implementing this innovative strategy on such a large scale will hopefully set a precedent for future events. 

For more sustainability insights, check out the latest issue of Sustainability magazine.