What Makes Zara's Join Life Branding Initiative Sustainable?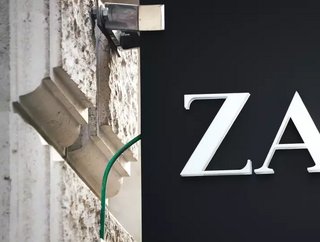 As Zara publishes its sustainability 'manifesto' Sustainability Magazine turns its attention to its previous sustainability initiatives and their impacts
How can we become more sustainable? One of the main questions that companies are referring back to every day, in all industries. Sustainability comes with improved energy usage, reducing waste and the responsible sourcing of materials for products. But how can businesses convince investors and consumers that they are moving in a sustainable direction? Looking at Zara's achievements have set a precedent for its future sustainability initiatives.
Current Milestones for Sustainable Fashion 
Zara has not wasted any time with its sustainability strategy. In 2020, the company launched various initiatives to allow it to put sustainable labels on its products. Quite literally, the Join Life label shows consumers that its products are sourced responsibly by classifying certain garments that are made of substantial materials and made through considerate production processes. As a result of the campaign, the Join Life label made its way onto 35% of the total product range—the initial goal being 25%. 
Mitigating Risk to Endangered Forests 
The company encourages the use of materials that limit the strain on endangered forests. Zara has worked with its suppliers to improve the accessibility of fibres, such as modal and viscose, as materials for quality fashion products. This work supports the Canopystyle initiative, created by the NGO Canopy—of which INDITEX is a founding member, that aims to protect forest landscapes. 
Reusing Fashion 
Zara has also been working to extend the life of its products through its social and environmental commitments. The company provides a clothing collection programme, of which the received garments are distributed to non-profit organisations that allow them to be reused or recycled.
An Energy-Efficient Shopping Experience
All of Zara's stores have been fitted with systems to control their usage of water and energy to suit the actual requirements of each store. The building and renovation standards that govern its stores have also helped to establish more efficient technologies to manage consumption. 
Sustainable Textile Training Programmes
As the company commits to the Global Fashion Agenda—a non-profit organisation driving sustainability in the fashion industry, all designers associated with the company have been trained in the use of textiles to promote textile recycling.
What is Next for Zara's Fashion? 
Following its success in 2020, Zara has set many goals relating to sustainability, including reaching net-zero emissions by 2040, 100% more sustainable procurement of cellulose fibres, cotton, linen, and other materials, and becoming free of single-use plastics—to name a few. With that in mind, we can expect to see more sustainable changes at Zara while its fashion retains style and quality. 

For more sustainability insights, check out the latest issue of Sustainability Magazine.