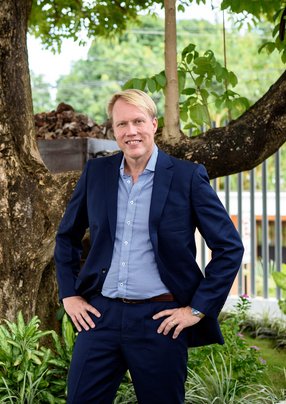 Petri Salopera
Vice President, Sustainability, Calibre Mining

Calibre Mining's VP of Sustainability, Petri Salopera, divulges how the company works with partners to ensure compliance with its ESG initiatives
Many categorise Petri Salopera as a veteran in the mining space.
As Vice President of Sustainability for Calibre Mining, Salopera's life combines his Finnish heritage with a Latin American lifestyle as he heads up the sustainability initiatives for the company's operations in Nicaragua and in Nevada, US.
A true advocate for responsible mining and following the organisational approach of the business, Salopera ensures that the mining company invests sufficient time and resources to provide social support to its host communities, while encouraging environmental compliance across its footprint in the Americas.
Salopera's experience in the industry extends back to projects and roles at some of the biggest names in the mining sector: Rio Tinto, Goldcorp, BHP Billiton, and Newcrest Mining. He is passionately aligned with Calibre's community efforts, as demonstrated through his engagement with the International Youth Foundation in Helsinki, Fundación Minera Escondida in Chile, and holding jobs in the social responsibility space since the start of his career.
Proud of the team he works with, Salopera explains that Nicaragua was a new step for him. As new territory, it could have marked the start of a steep in-country learning curve; however, the expertise and collaborative efforts of his team and the company helped to remove such a learning curve.
"I have worked in Latin America for the last 30 years, but I had never been to Nicaragua before," he says.
"Fortunately, our team there is highly experienced and engaged, and I have thoroughly enjoyed working with them. They have contributed to my experience, and I have learned from them. In Nevada, we have a small but very strong team. This allowed for a quick and solid incorporation of the Nevada operations into our overall sustainability framework."
Involving partners in the commitment to ESG
Interaction with Calibre's business partners is one of Salopera's main priorities. Collaboration from partners is essential for the company to be fully successful in supporting sustainability within its host communities. Initially, a rigorous vetting process is carried out to ensure that selected partners share Calibre's core values and principles. Subsequently, part of Salopera's role is to ensure that partners are compliant.
As a result, Salopera names organisations such as Civil Works, Puma Energy, NIMAC and Casa Pellas as having been crucial in carrying forward environmental, social and governance (ESG) compliance.
"Fortunately, the response of our principal partners has been very positive," he says. "It has been great to see that their vision of sustainability is similar to ours."
"We all share the common interest of contributing both environmentally and socially. A very good example of this is our shared efforts in hiring people locally and contracting the services of local small- and medium-scale enterprises."
Sharing its commitment to environmental stewardship and community development, partners play a significant role in helping Calibre uphold its sustainability ethos.
"The next 18 months will be interesting for us. We will continue to grow as a company and, at the same time, expand our sustainability approach to new jurisdictions. It will be exciting to see how new host communities respond to our invitation to join our sustainability journey, as equal partners and with shared responsibilities," Salopera says.
"Mining is fundamental for the future of our planet, and mining companies such as Calibre can make a real contribution to that future. Renewable energy, electromobility, new innovations — all these require our contribution."
Read the full story HERE.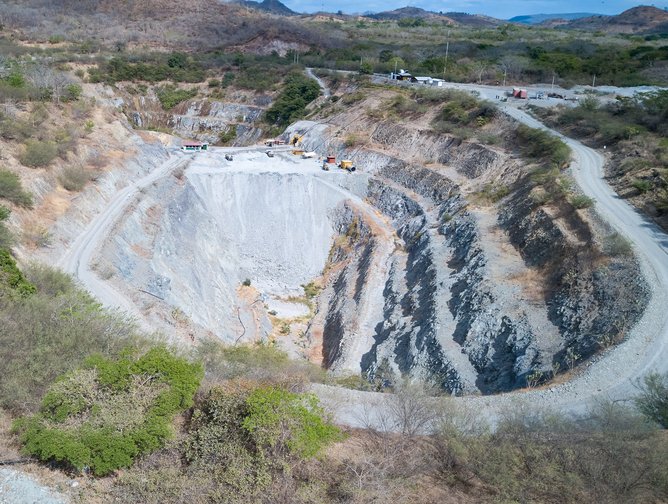 Calbire Mining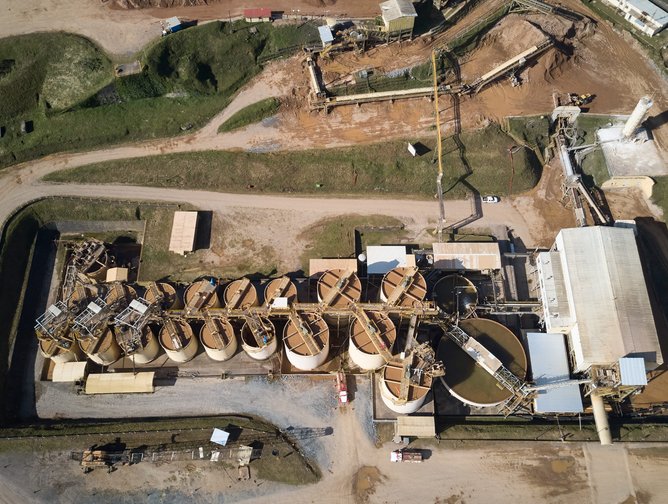 Calibre Mining