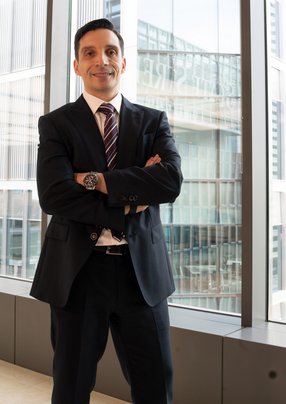 Philip Vernardis
Global Lead of Asset Stewardship Reporting, State Street Global Advisors

State Street Global Advisors' Philip Vernardis reveals his passion for ESG, promoting positive change and the fascinating road he has taken in his career
Philip Vernardis has been a major influential factor since joining the Asset Stewardship team at State Street Global Advisors in 2016, utilising his knowledge, passion and dedication towards enacting meaningful change and making an impact at a corporate level. It's this strength of feeling that led him to his current position in the first place.
"I've been very passionate about ESG for over 20 years. In fact, my interest started way back in the early two thousands. Back then the attention was more on the governance element of ESG. Now, in the last decade the dynamics have changed and the environmental and social elements have really come to the fore."
As is true for many when it comes to career inspiration, he can pinpoint a specific event that ignited his passion for ESG: "The Enron scandal actually inspired me to follow a career in corporate governance and ESG. I was in my final year at university, studying for a Business Management degree, when the scandal unfolded and the company collapsed in 2001, bringing down Arthur Andersen LLP and their external auditors as well. At the time, it was the world's biggest ever corporate failure. Poor corporate governance significantly contributed to the company's collapse, which I would say highlighted the critical importance of board oversight. So in 2002, I applied for - and went on to complete - a master's degree in corporate strategy and governance at the Nottingham University Business School."
"Corporate governance has evolved since my university days. In the last twenty years it has gone from a niche area of interest to a mainstream area of focus for investors and companies. Good governance is the foundation of ESG, without it, the other two elements are doomed to fail," Vernardis explains.
"Following my graduation, I went back to Greece where I completed my national service as an officer of the Greek special forces. It was a unique and challenging journey. My military experience not only taught me how to work with others to become a strong team, it also taught me how to lead in an environment of constant stress and hardship and keep moving forward."
"After completing my national service I went on to work in a number of roles ranging from assistant buyer, to management consultant and operations manager, but I still had a great passion for corporate governance."
"In 2010, I decided to pursue corporate governance in the UK. My first role in the field was with Manifest Information Services, which today is known as Minerva Analytics and is a proxy voting research and ESG data agency."
"I started there as a research analyst, covering listed companies across various markets and sectors," Vernardis says.
"Two years later, after writing and publishing over 700 research reports, I was promoted to Deputy Head of Research, leading a global team of analysts while acting as Editorial Chief."
"After a couple of years in this position, I wanted to experience ESG and stewardship in action, not just from a research perspective, so in 2013 I moved on to asset management, working as a corporate governance manager for Fidelity International. This was the point in my career when I started meeting with some of the world's most prominent CEOs and board directors to discuss ESG. In addition to engaging with investee companies, I was also responsible for Fidelity's proxy voting activities in North America and several European countries as well as advising portfolio managers on how to incorporate ESG into their investment decisions."
"In 2016, I joined the stewardship team at State Street Global Advisors. We were a lean team at the time globally, and I was actually the only stewardship member in Europe when I started in my role. We have significantly expanded our team since then."
If you thought that would hamper any progress, you'd be wrong.
"In my first year, 2017, we launched a remarkable campaign - the Fearless Girl campaign, which went on to become the most successful campaign on board gender diversity in stewardship globally," Vernardis states proudly - and with good reason.
Four years on from that campaign, in 2021, this success was celebrated with the creation of an additional facet: the defiant girl with her hands planted firmly on her hips, surrounded by literal broken glass, representing her figurative smashing of the glass ceiling.
"That's my journey so far, that's how I got into ESG and stewardship. During the last decade I've had the opportunity to engage with countless board members and CEOs and learnt that an effective ESG strategy is one that is aligned and incorporated into the company's long-term strategy, culture and purpose.
"I've been with State Street Global Advisors for over 5 years now. In that time, I'd say that our stewardship programme has been transformed to become far more impactful and outcome oriented," he concludes, reflecting on the company's transition during his tenure.
With Philip Vernardis passionately dedicated to ESG, stewardship and influencing change at a corporate level, it seems as though State Street Global Advisors will continue making an impact on diversity, equality and sustainability - at all levels.
Read the full story HERE.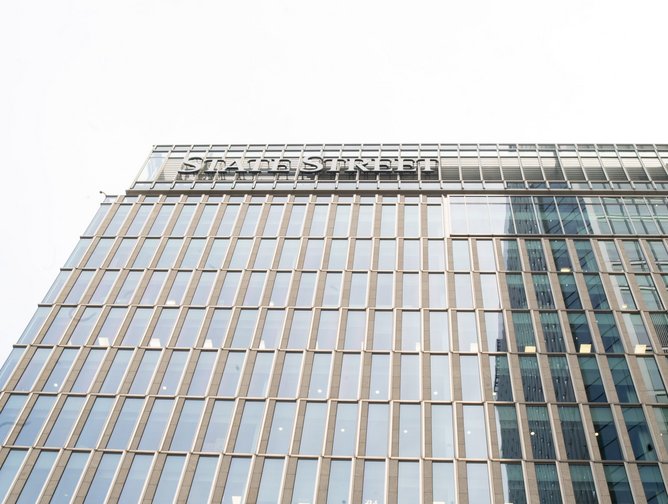 State Street Global Advisors building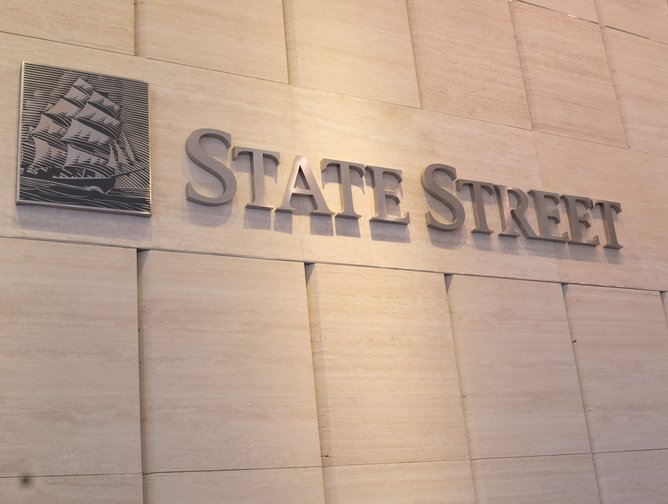 State Street Global Advisors