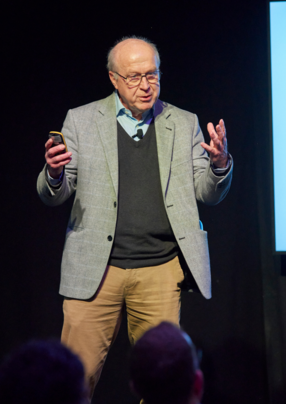 Pip Squire
Head of Energy and Sustainability at Ark DataCentres

Ark Data Centres' Head of Energy & Sustainability, Pip Squire shares his industry experience in infrastructure construction over the past 40 years
With over 40 years in the construction industry—17 in civil engineering—Pip Squire, Head of Energy and Sustainability at Ark Data Centres, is an advocate for sustainable data practices and plays an instrumental role in decarbonising Ark's operations and reducing its energy consumption. Squire also spent 10 years at an American Design and Build contractor, involving the planning and construction of power plants in EMEA with a focus on renewable power generation.
In the late 1990s, the development of sustainable data centres took off as he transitioned into the industry. Squire was heavily involved in the construction of Ark's first data centre facility and navigated a quiet period for the organisation during the dot com boom, which eased for the organisation in 2005.
"In 2005, the then owner of Ark gave me a call and said, 'look, I need your help to be able to secure the land that we were building on and to take it forward for planning'," says Squire.
"In 2008, I joined Ark as employee number one, as Engineering and Projects Director."
Throughout the period of developing Ark's first data centre, Squire moved up from his position in the engineering field to take the lead on all tasks related to design, build, energy and innovation.
Spreading the sustainability message
It's also important to look at why Ark Data Centres is building. With increased digital adoption—spurred on by the coronavirus pandemic—data is in increasingly higher demand and requires more space in a decentralised format. The overuse of data has been recognised, with the entire population with digital devices holding unused files, photos and other information on cloud networks and Squire believes there are important changes that need to be made.
The ripple effect of storing unused data translates into the consumption of energy across datacentres and Squire explains that there is only so much that can be achieved by focusing on emissions and energy consumption in data centres alone.
"We can't be very much more CO2 efficient because we have pushed the laws of physics to their limit, and you can't change physics," says Squire.
He continues by explaining that presently, chasing net-zero in the data centre alone will not achieve decarbonisation of the "internet" as a whole:
"If we are allowed to operate at higher temperatures, which many people are beginning to do. we won't have to have DX cooling," he says.
"By eliminating the need for DX cooling we eliminate the need for refrigerants (F gas) which by their nature have more onerous impacts on climate change than CO2. We don't need to operate in certain ways that have been assumed to be energy efficient up till now, but which have many adverse effects when viewed through a big-picture lens. We can work our water storage systems to the point where, at our new facility in Union Park, we will optimise the systems such that apart from the first fill, assuming that it's outside of the wettest season, we'll use rainwater for the lifetime of the facility."
Squire recognises that emissions reduction is a long-standing project for data centres and with a clear perspective on this, Ark can focus its intention on other areas, including its water cooling systems, the circular economy and the reuse of its data centres in the future, which it boasts are 95% recyclable.
Read the full story HERE.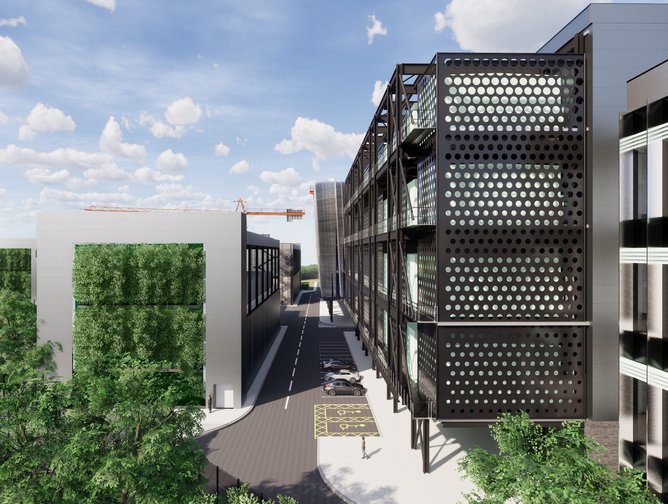 Ark DataCentres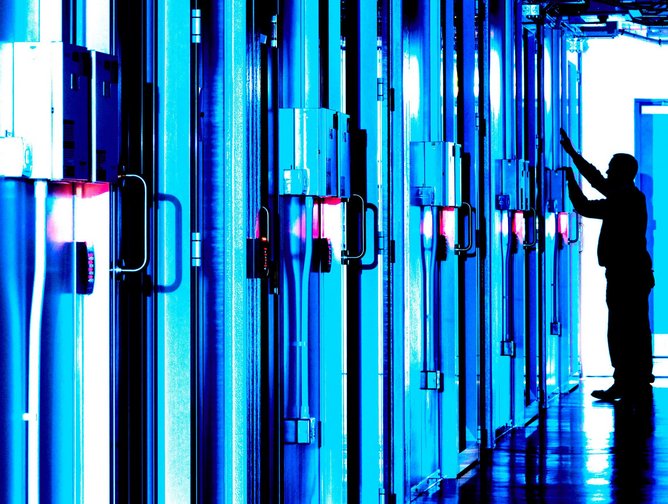 Data Centre