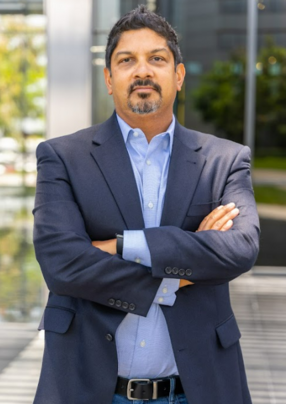 Sudeep Singh

The leading global provider of audit and assurance services, Deloitte recently announced a $1bn investment in its Sustainability & Climate global practice.
The investment, made at the perfect juncture with global industry reaching a maturity level where organisations seek to enact real and positive action regarding ESG issues.
"They're really investing in things like circularity, where you have to completely rethink your product life cycle," says Sudeep Singh, Principal at Deloitte.
One of the Big Four accounting organisations, the professional services firm handles thousands of companies – including almost 90% of the Fortune Global 500®, some of whom are industry juggernauts that handle hundreds of millions of dollars in capital spending annually across the remit of energy and sustainability.
"We are helping them think through how they establish their agenda and their strategy around achieving net-zero, and then look at industrialising that capability," Singh says.
By allowing the embedding of sustainability into operations, Deloitte's recent investment will further enhance the firm's client-related services, data-driven research, and assets, as well as its capabilities to accelerate the transformation of clients' organisations and value chains.
"One of our objectives is to completely reshape the way we've been viewing business in the past. We are completely rethinking how we've historically run our transformation programmes, our risk engagements or our advisory engagements, where we are now embedding sustainability into everything we do," says Singh.
"We are committed not only in the marketplace but even from an impact perspective. Deloitte, as an organisation, is committed to making sustainability stick. "
Helping clients' transformation
"Increasingly, our clients are being charged with evermore statutory requirements in terms of compliance and control of the data that they're providing to the marketplace," says Alec Kasuya, Partner at Deloitte.
This calls for a transformation. However, financial concerns are one key consideration holding companies back, as many also want to focus on how to improve their revenues or profits. When it comes to adapting, Singh explains that Deloitte sees that there are five main stages of client transformations – the first one is to set the agenda, the second to operationalise the agenda, the third and the fourth are around disclosures and risk management, and the last one is embedding impact and equity as part of the overall framework.
To collect all the data that creates the right platform for both the firm and the client – in terms of obtaining the level of sustainability change that they're looking for – Deloitte has concocted a strategy for an efficient client's starting point, called Greenhouse Lab. For many years, the Greenhouse Lab has been foundational for Deloitte, in terms of its overall approach to the market.
"It is essentially a facilitated lab to get the right stakeholders into a room and understand what their strategy is," says Singh.
"That Greenhouse is typically built into three parts: Explorer, Discovery, and Commitment," says Kasuya.
In the Explorer section, involved parties are building the value drivers of the transformation; the Discovery portion consists of the partnership identifying solution pathways to help achieve the outlined goals and objectives; meanwhile, in the third section, the firm and its client will start building the tactical next steps, the plans, the roadmaps, and so forth.
The firm also establishes relationships with strategic partners, such as the ones established through its Alliance network, consisting of a number of large vendors that are capable of acting upon a certain area of business transformation of its clients, utilising each of their expertise.
"We think there's potential within our Alliance partners to bring specific solutions to help our clients solve their problems, but then also integrate them," said Kasuya.
Building solutions like these is becoming more important as a greater number of companies are starting to transform their ways, driven by consumer demands and compliance requirements in the last 12-18 months.
"I think the notion that we should be striving towards a sustainable enterprise is very much a given," says Kasuya. "I think people are naturally gravitating that way, not out of his sense of fear or accountability, but more of opportunity and potential."
Read the full story HERE.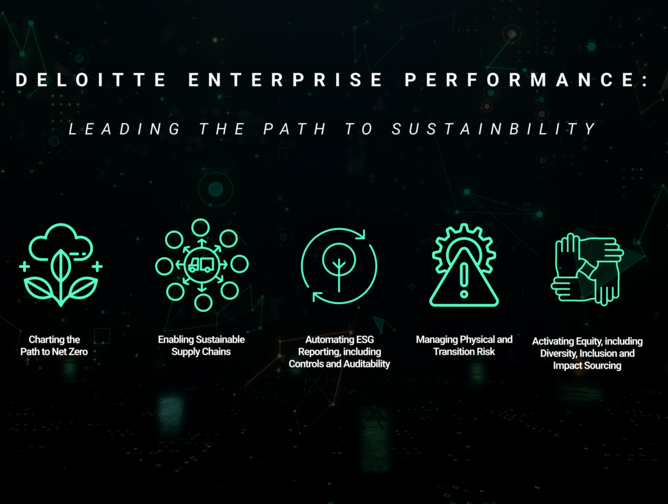 Deloitte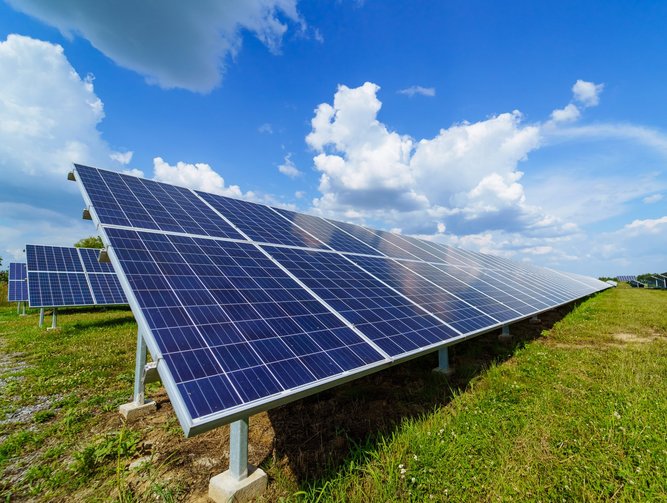 Deloitte