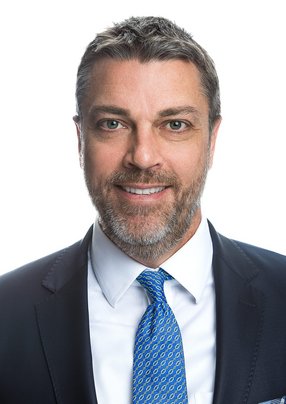 Todd Coleman
Founder, President and CEO, eStruxture

Todd Coleman, Founder, President and CEO of eStruxture, talks strategy, speed, risk, and becoming the frontrunning data centre operator in Canada
Todd Coleman, CEO and President of eStruxture, founded the company in 2017 with the intention of developing the most reliable data centre platform in Canada. The company is what Coleman describes as his second foray as he was also the Co-Founder and COO of Cologix, another data centre company.
Navigating the Canadian market: A delicate balance of risk and speed
Coleman may spend the majority of his time leading his company, but when he's not, you'll find him racing in the Ferrari Challenge series in a Ferrari 488 Challenge racecar or the GT America and GT4 America Championships in a Toyota GR Supra. It's a passion fueled by risk and speed - two factors that, as we're about to learn, relate to eStruxture's accelerated Canadian expansion.
"It comes down to balancing speed and risk," he said. "From a speed perspective, I'm impatient. I like things to go fast. Even when I drive to the grocery store or a friendly Sunday drive, I'm still in a hurry. And I think that describes what we've done in five years at eStruxture. We're always going to be pushing at full speed."
Then there's the question of risk, explains Coleman, "It's not that unusual for an entrepreneur to have a personal risk profile that's different from others. I believe in calculated risks; investing in areas where a return might not be guaranteed, but the probability analysis weighs in our favour."
"For example, we went into the Calgary market at a time when the Alberta economy was in a downturn. That was a risk as the Alberta market had been hit by weakness in the Canadian dollar and the low cost of oil. Jobs were leaving, mortgages were in default. However, that was a calculated risk. We had been studying the market for some time to determine which side of the economic downturn trough it was in – the beginning, the peak low or on its way back up," Coleman said.
Now, however, Calgary is starting to take off as a data centre market. eStruxture has already largely sold out at its first Calgary data centre (CAL-1) and is building out its second data centre with significant pre-sales activity. Coleman revels in being one step ahead of the game. He said: "We've landed some strategic customers when no one else was there. I guarantee the competition is going to jump on that trend line, but they're 18 to 24 months behind. We love that position; that's an example of calculated risk."
Coleman relates his propensity to accept calculated risk in his business to experiences in a racecar. Coleman tells a story from when he last raced at Daytona International Speedway in Florida. He said: "I was on the road course and my right front tire blew out going into a corner at 178mph. I did five pirouettes missing walls on both sides and shot through from turn 1 to what is turn six. We were in a night time practice session and there were headlights coming towards me from on-coming cars, but I didn't hit anything. Like in business, we quickly inspected the car and analysed data to understand what happened and why, replaced the tire and we were back out on the track within twenty minutes. That's calculated risk."
Read the full story HERE.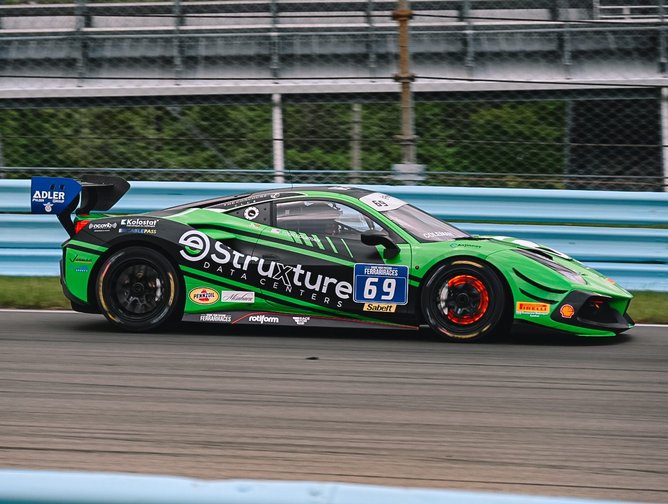 The glow of the brakes on the Ferrari 488 Challenge car going into a corner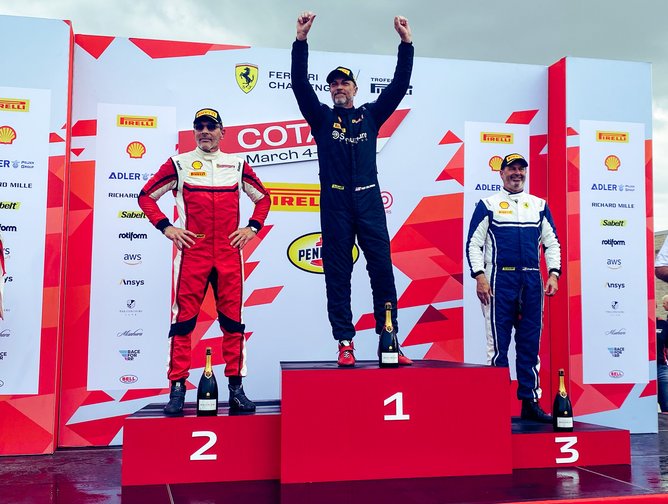 Coleman celebrating a recent podium victory at Circuit of Americas in Austin