CEMEX sustainability strategy includes a zero-carbon block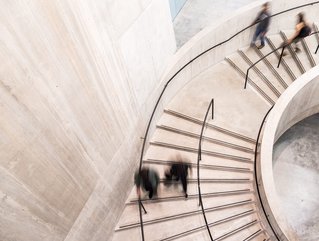 CEMEX has released news of a zero-carbon concrete block and a waste management acquisition that will make operations more sustainable
A leading building materials producer for the construction industry, CEMEX provides a high-quality catalogue of products, which now includes the UK's first zero-carbon concrete block.

The ReadyBlock Zero is a zero-carbon equivalent to the conventional construction material, which is characterised in accordance with The CarbonNeutral Protocol. The product is part of the company's VERTUSA line of Urbanisation Solutions that are expected to be more sustainable than conventional concrete.

While the product may look like an ordinary block, it holds 80% less embodied carbon and reaches net zero through 20% carbon offsets. The company works with Natural Capital Partners, a London-based organisation that specialises in carbon neutrality and financial services.
Why add zero-carbon concrete to its range?
Similar to other industries, the construction sector is undergoing rigorous legislative changes to ensure that building standards are sustainable in terms of their waste management and contribution to greenhouse gas (GHG) emissions.

The industry foresees changes to laws to include one that will govern the level of embodied carbon and emissions — the government's Future Home Standard —, which will ensure that new homes will produce low to no carbon emissions and the target is set to a 75 to 80% reduction by 2025. By June 2022, new home builders are expected to reduce CO2 by around 30% and CEMEX's low-carbon block is a catalyst in achieving that.

'We have developed the UK's first CarbonNeutral® concrete block to help housebuilders get ahead of the game when it comes to building low carbon homes that meet and exceed Government guidelines and changes to building regulations', says Carl Platt, Urbanisation Solutions Director of Asphalt, Paving and Building Products for Europe. 'We want to make life easier for housebuilders to make simple sustainable choices that make largescale impacts on the often complex road to net zero. Concrete blocks are the most common structural component in the construction of UK homes, so by switching to zero carbon blocks, ReadyBlock Zero presents a huge opportunity for housebuilders to make significant carbon reductions'.
Sustainability inspired acquisition for waste management
On the 27th of January, it was also announced that CEMEX has acquired a sustainable company to take care of its waste management actions. Broquers Ambiental will focus on the separation, recovery and treatment of waste generated by urban construction projects in the city of Querétaro, Mexico.

The waste produced by the Broquers plant will be put back into operations in Mexico in the form of climate-friendly fuel. This process allows CEMEX to replace fossil fuels with a more sustainably-sourced product. In 2021, the company utilised more than 500,000 tonnes-worth of waste to power Mexican operations, which is equivalent to more than 730,000 tonnes of annual CO2 equivalent that would be achieved by planting 12 million trees.

Join global business leaders and sustainability experts who are taking meaningful action at Sustainability LIVE, being held at Tobacco Dock, London, 23-24 February 2022. Register your attendance today. Click here to discover more.