Dell going to net-zero with sustainability and circularity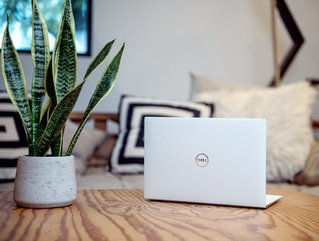 Technology giant Dell Technologies is an pioneer in the tech industry for championing sustainability, circular economy, and net-zero, and has big ambitions
Dell Technologies shared its first greenhouse gas emissions data in its 2002 environmental report and has been committed to addressing the climate crisis in the actions taken by its company as a whole in the decades since.
It has recently announced its ambitious 2030 emissions goals and net-zero GHG emissions targets across Scopes 1, 2 and 3 across its facilities, supply chain, and in the energy intensity of its products by 2050.
Dell claims its net-zero goals have been established based on science on top of being in line with the Paris Agreement. The company was one of the first 12 companies to set emissions reductions approved by the Science Based Targets initiative (SBTi) in 2015.
Carbon offset and net-zero goals
Page Motes, Head of Global Sustainability at Dell Technologies, says, "not all net-zero goals are created equal". At Dell, these goals come hand in hand with carbon offset activities.
The company's current SBTi-approved goal aims to cut its 2020 Scopes 1 and 2 emissions by 50% by 2030. For this purpose, the company is upgrading its infrastructure and improving the energy efficiency of its operations. Dell aims to use 75% renewable source electricity by 2030 and 100% by 2040 to reduce its Scope 2 emissions to nearly zero.
Like any other company, Scope 3 emissions would be the tallest hurdle to tackle. To reduce the Scope 3 emissions associated with its supply chain, Dell collaborates with its direct material suppliers to meet an SBTi-approved emissions reduction target of 60% per unit revenue by 2030. In this collaboration, Dell helps to monitor and manage their carbon footprints. It also plans to assist these suppliers in procuring renewable electricity, increasing energy efficiency, improving logistics, and refining climate-related measurement and reporting.
In 2013, Dell established a goal to reduce the energy intensity of its entire product portfolio by 80% (FY12 – FY21) to tone down the downstream Scope 3 emissions related to the use of its products. A recent report revealed that the company had reached almost 70% by late 2021.
Circularity and social impact
Dell establishes a circular design approach that aims to eliminate the concept of waste. It prioritises designing for recyclability, focusing on improving energy efficiency, and maximising its product's reusability, reparability, and recyclability while adhering to the ISO 14001 standard for managing environmental programs throughout the lifecycle.
It starts by increasingly using recycled-content and renewable materials for both its products and packaging. Dell has been offering recycling services to its customers since 1996 and is known to be one of the first technology companies to do so.
"We want to be realistic and build on our strengths. We have an amazing supply chain, outstanding teams of innovative engineers and deep relationships with our customers. The momentum for the circular economy is emerging from many different stakeholders," says David Lear, vice president of corporate sustainability at Dell Technologies.
The company offers a straightforward deal with global takeback options that customers can utilise when products reach their end of life. The materials collected from this program are returned to the production process or sold to other companies for use in their products. In addition, its Global Dell Outlet has been aiding the reuse habit by selling returned and refurbished products, aiming to prolong the usage period of a product.
As a result, Dell has recovered 2 billion pounds of used electronics and used 100 million pounds of recycled material in new products as part of its 2020 social impact plan.
When discussing social impact, Dell also insists upon ethical practices in its entire operation, championing transparency and accountability in its approach. It also enforces the Responsible Business Alliance (RBA) Code of Conduct, a unified approach aiming to bring positive change and enhance progress across the global technology supply chain, of which the company was one of the founding members.