How GFANZ plans to help decarbonise the whole global economy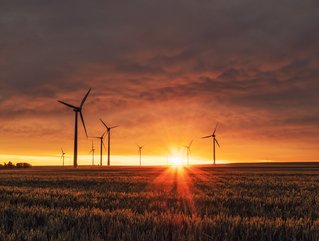 An association of major financial institutions, the Glasgow Financial Alliance for Net Zero is dedicated to speeding the global economy's decarbonisation
The Glasgow Financial Alliance for Net Zero (GFANZ) is a net zero coalition with over US$90tn in assets throughout the financial industry in 40 countries.
As members of the United Nations' Race to Zero, the corporations in GFANZ have committed to transitioning their own assets and businesses to net zero emissions by 2050 at the latest. They must follow science-based principles to achieve net zero emissions, cover all emission scopes, commit to transparent reporting and accounting in accordance with the UN Race to Zero criteria.
The firms in GFANZ are diversified in terms of region, sector, size, and business strategy, and include the world's leading banks, insurers, asset managers, asset owners, and providers of financial services.
GFANZ and driving economic transition strategies
This workstream focuses on expediting real-world decarbonisation by expressing financial sector expectations for transition plans from the businesses in which GFANZ members invest. Since its inception, this workstream has reviewed current guidelines for corporate transition plans and created an initial set of principles to guide best practices transition planning.
This workstream aims to improve the transition strategies of our corporate clients and investors by sharing best practices with both enterprises and financial firms.
"Only mainstream private finance can match the scale of climate action needed for the net-zero transition including meeting investment needs in emerging markets and developing countries," Mark Carney, GFANZ Co-Chair, said.
"We cannot get to net zero through niche efforts; we must green the entire financial system, along with every sector of our economies. To mobilise the capital needed, GFANZ is accelerating the best practice tools and methodologies that are essential for ensuring that the climate is at the heart of every financial decision."
GFANZ and the role of EM&DCs and private capital
This workstream encourages private sector investments and public-private collaboration to help emerging markets and developing countries (EM&DCs) transition. These markets have considerable untapped potential to further finance the transformation, notably through innovative public-private financing partnerships. With policymakers, this workstream will help devise a new financial architecture that would channel considerably more net zero finance and investment into nations most vulnerable to climate change and in need of financial assistance to transition to a net zero future.
The emphasis has been on four areas:
1. Identifying and growing existing catalytic projects with high impact potential;
2. assisting in the creation of country platforms to facilitate the structuring of bankable projects;
3. Creating a more organised engagement programme with international development banks and development finance institutions;
4. Establishing a uniform EM&DC reporting mechanism that reliably tracks GFANZ member asset flow into EM&DCs.
"We have drawn together 20 climate experts from non-governmental organisations around the world to ensure that GFANZ's work is held to the highest standards of ambition while keeping climate science at the heart of everything GFANZ does," Nili Gilbert, GFANZ Advisory Panel Chair, said.