New Zealand targets carbon neutrality as emissions rise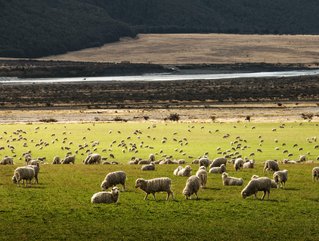 New Zealand has the international image of a green country, but it is not immune to rising emissions and its pledges, while globally small, are meaningful
How close is New Zealand to reaching its carbon neutrality goals?
New Zealand is a fairly green country and its contributions to global greenhouse gas emissions are negligible, but the country's gross emissions per capita are high.
In fact, New Zealand is one of the world's worst performers on some fronts, as its emissions rose 57% from 1990 to 2018, . This is the second most significant increase of all industrialised countries. Data from 2021 also showed New Zealand's emissions increased by 2% year-on-year in 2019.
Prime Minister Jacinda Arden said New Zealand's updated nationally determined contribution (NDC) will be achieved through an "emissions budget" approach. The New Zealand government also introduced several policies to help achieve its updated nationally determined contribution (NDC), which equates to a 41% reduction on 2005 levels. These included policies to make its public sector carbon-neutral by 2025 and buy only zero-emissions public transport buses.
New Zealand has also targeted generating 90% of the country's total electricity from renewable energy sources by 2025. This is part of the country's Emissions Reduction Plan. New Zealand's energy strategy work programme has its focus on three primary outcomes, namely, quoting from the country's government website, 1) an inclusive and consumer-focused energy system, 2) a system that encourages increased investment in low emissions technologies, and 3) an innovative and modern energy system that creates new opportunities for business and consumers.