Sustainability LIVE Net Zero speaker: Adam Read, CSO of Suez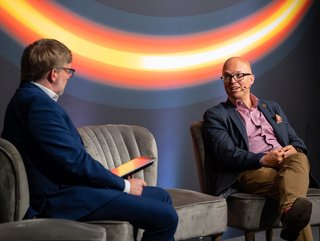 Suez CSO Adam Read with Scott Birch, CCO of BizClik, at Sustainability LIVE London
Adam Read, the Chief Sustainability Officer at Suez, joins Sustainability LIVE Net Zero as a speaker with previous history at BizClik corporate events
Suez is all about environmental sustainability as a solution provider in the UK and other countries. We previously heard from the company's Chief Sustainability Officer (CSO) Adam Read at Sustainability LIVE London 2023, and he'll return to share more insight to support companies in their net zero transitions.
Suez provides a breadth of services, including clean water solutions and net-zero emissions strategies, with a unique placement to meet the needs of its customers. Its air quality solution is crucial in decarbonisation, leveraging smart technologies to deliver efficiencies. The company also offers environmental monitoring through scientific services like soil testing, healthcare industry analysis, and other specialist needs.
Read's previous session was a fireside chat with the event host and CCO of BizClik Scott Birch, where the pair delved into the organisation, its footprint, and sustainable activities. Suez serves a number of customers operating in the country, including Unilever, Coca-Cola, Yorkshire Water, and Arla, assisting them with climate-related assurance.
Key statistics from Suez:
40,000 employees across 40 countries
More than 37 million people provided with sanitation services
3.7 terawatt-hours of renewable energy produced
Four million tonnes of carbon emissions avoided
68 million people served with fresh, clean drinking water
Suez's presence at Sustainability LIVE Net Zero
Read will be attending the show to take part in a panel discussion 'Sustainability & ESG Strategies', which—alongside Smruti Naik-Jones, CSO of Deloitte, and one other speaker—will provide a holistic view of creating sustainability goals and building a working plan to meet targets effectively.
For more background on Read, just watch the playback of his session at Sustainability LIVE London 2023.
As we welcome more speakers to the lineup, there are still many more spots open for companies to join and share their net zero initiatives and strategies on a global stage. Alternatively, for those looking to support in a different way, sponsorship is still available via the link HERE.
To sign up and get tickets to the event on 6th-7th March 2024, click HERE.

*************************************************
For more insights into Sustainability - check out the latest edition of Sustainability Magazine and be sure to follow us on LinkedIn & Twitter
Other magazines that may be of interest - EV Magazine | Energy Digital
*********************************************
Sustainability LIVE Net Zero will be hosted live from the QEII Centre, London on the 6th and 7th of March, and streamed globally via our virtual event platform Brella. Sustainability LIVE Net Zero will delve deeper into the strategies, innovations, and collaborative efforts propelling us toward a net-zero future. The conference and exhibition gives the opportunity to connect with like-minded peers and actively contribute to crafting a sustainable future.
Following Sustainability LIVE Net Zero, viewers can also sign up for Sustainability LIVE Dubai, Singapore and New York.
Sign up to the The Global Sustainability & ESG Awards 2024, coming to London on the 10th September 2024.
*********************************************
BizClik is a global provider of B2B digital media platforms that cover 'Executive Communities' for CEO's, CFO's, CMO's, Sustainability Leaders, Procurement & Supply Chain Leaders, Technology & AI Leaders, Cyber Leaders, FinTech & InsurTech Leaders as well as covering industries such as Manufacturing, Mining, Energy, EV, Construction, Healthcare + Food & Drink.
BizClik, based in London, Dubai & New York offers services such as Content Creation, Advertising & Sponsorship Solutions, Webinars & Events.