Top 10: Science-Based Targets initiative-driven companies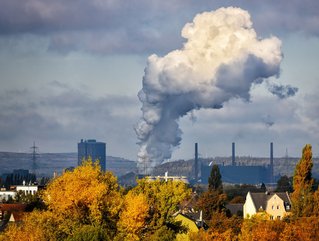 Science-Based Targets initiative (SBTi) companies are great examples of establishing goals based on scientific findings that help them be more competitive
The Science-Based Targets Initiative, or SBTi, is a collaboration founded in 2015 to help businesses set emission reduction targets based on current climate science. It is a collaboration between the CDP, the UN Global Compact, the World Resources Institute, and the World Wildlife Fund.
The project specifies and promotes best practices in science-based target setting, provides resources and support to overcome adoption barriers, and evaluates and approves company targets independently. So, businesses can be encouraged to adopt science-based goals and improve their competitiveness as they transition to a low-carbon economy.
10: AstraZeneca
AstraZeneca, a worldwide pharmaceuticals leader, was among the first seven firms to receive SBTi-validated net-zero targets. The company's Ambition Zero Carbon program begins in 2020 and aims to cut absolute Scope 1 and 2 emissions by 98% by 2026. In 2021, the company reduced its Scope 1 and 2 emissions by 59%. By 2026, it plans to reduce energy usage by 10%, switch to 100% renewable energy, move to an electric car fleet, and reduce site F-Gas emissions.
But AstraZeneca's Scope 3 emissions account for nearly 95% of its total emissions. As a result, the corporation has set a goal of reducing absolute Scope 3 emissions by 50% by 2030 and achieving net zero by 2045. AstraZeneca will also be carbon negative by 2030, removing more than its residual impact annually through investments in nature-based solutions.
As part of this ambitious goal, AstraZeneca has set broad goals across its various Scope 3 sources, such as developing pressurised metered-dose inhalers (pMDIs) that use the propellant HFO-1234ze, which has up to 99.9% less Global Warming Potential (GWP) than current propellants used in respiratory medicines.
09: Klöckner & Co
With a science-based goal of halving emissions across all scopes by 2030 and net-zero emissions across Scopes 1 and 2 by 2040, Klöckner & Co. Scope 3 emissions, mostly from purchased steel products, are net-zero by 2050. The company was the first to receive validated net-zero targets post-pilot.
Globally, the steel sector emitted 2.6 Gt CO2 in 2019, accounting for 7% of overall energy sector emissions and 28% of industrial emissions. Klöckner & Co's Scope 1 and 2 net-zero aims will reduce its CO2 emissions by about 90,000 tonnes. To facilitate this transition, the corporation has begun gradually switching to renewable energy sources and electric or hydrogen-powered vehicles, as well as encouraging comprehensive emissions studies and curbs in procurement and logistics. It also implemented a more flexible hybrid working policy to allow for more home working, which reduces emissions from employee commutes.
08: Colgate-Palmolive
Colgate-Palmolive's products are distributed in over 200 countries worldwide. This company's 2025 Sustainability & Social Impact Strategy was launched in 2020 with three aims and 11 initiatives, including one to "Accelerate Action on Climate Change". This is ingrained in the overall company strategy and extends throughout the value chain to gradually reduce, replace, and eliminate emissions.
"By focusing on climate action, we are seeing the emergence of new opportunities and interconnections," Vance Merolla, Worldwide Director, Global Sustainability, Colgate-Palmolive, said. "The development of climate action pathways for each aspect of our business and the resulting roadmaps will help us to better achieve each component of our science-based targets: operations, supply chain, products and brands."
07: Tetra Pak
Tetra Pak is the world's leading provider of food processing and packaging solutions, with headquarters in Lausanne, Switzerland. Products such as dairy, beverages, ice cream, cheese, meals and vegetables, and pet food can all be processed or packed using Tetra Pak® sustainable food packaging. The carton packages are entirely composed of responsibly sourced renewable or recycled materials, 100% recyclable and carbon neutral.
Ruben Rausing started Tetra Pak on the concept that "a package should save more than it costs", a principle that remains important to the firm today. The company's name was derived from the original packaging, a tetrahedron-shaped plastic-coated paper carton. Tetra Pak is the world's largest food packaging and processing company by revenue, operating in more than 170 countries and employing more than 23,000 people.
06: Origin Energy
Origin Energy is an integrated energy firm in Australia with operations in electricity generation, energy retailing, and natural gas exploration and production. Origin has roughly 4.2 million customers across its electricity, natural gas, and LPG businesses, including large-scale energy users and household and small business clients. Origin is also the market leader in Australia for low-carbon products such as GreenPower, GreenGas, and solar photovoltaic (PV).
Contributing significantly to Australia's energy industry leads Origin to recognise both the obligation and opportunity to act on climate change. This company became the world's first energy firm to commit to seven of the We Mean Business goals in 2015. And in December 2017, Origin became the first Australian corporation to have a science-based aim certified by the Australian government.
05: Ørsted
Ørsted was the first energy company to have its net-zero target validated. In order to achieve its science-based reduction targets in Scope 3 – including a 50% absolute reduction by 2032 – Ørsted has established a supply chain decarbonisation program to work with strategic suppliers to increase climate disclosure, set science-based targets, and manufacture using only green electricity.
While Ørsted had previously set a net-zero target for 2040, the critical step was taken last year, with a 99% reduction in emissions from its entire energy portfolio in Scopes 1-3 (compared to 2018) and a 90% reduction in absolute Scope 3 emissions from the use of products sold, including its natural gas portfolio (compared to 2018). By 2040, Ørsted will have offset any remaining emissions through high-quality and certified carbon abatement projects.
04: The Kellogg Company
The Kellogg Company (often referred to as Kellogg's) is a multinational food manufacturing company based in Battle Creek, Michigan. Kellogg's is a cereal and convenience food company that manufactures cookies, breakfast cereals, frozen waffles, and vegetarian foods.
This corporation pledges a 15% reduction in emissions (tonnes of CO2e per ton of food produced) by 2020 (Scopes 1 & 2). Kellogg commits to a 20% reduction in absolute value chain emissions between 2015 and 2030. (Scope 3). Kellogg also has a long-term goal of achieving a 65% absolute reduction in emissions by 2050 compared to a 2015 base year (Scopes 1 & 2) and a 50% absolute reduction in value chain emissions from 2015 to 2050. (Scope 3). Besides emissions, this company also sets targets to reduce water consumption and waste in landfills.
03: Jacobs
Reducing business travel is a key problem and opportunity for Jacobs, with the potential to significantly reduce Scope 3 emissions. Jacobs recently established a carbon pricing effort to encourage employees to consider whether they need to travel and, if so, which model has the lowest carbon cost.
Individual business units will pay $50 per metric tonne of CO2e. The Carbon Reduction Fund will invest in other ways to solve the climate emergency and significantly cut emissions.
By 2025, Jacobs expects its supply chain to have science-based targets for 65% of its spending on goods and services. In 2040, Jacobs plans to reduce absolute Scope 1, 2 & 3 GHG emissions by 90%, using the Net-Zero Standard to guide its decarbonisation efforts.

02: Procter & Gamble (P&G)
William Procter and James Gamble created P&G, an American international consumer goods corporation headquartered in Ohio. P&G analysed the newest IPCC science and established a short-term goal that would allow us to accomplish reductions in line with the IPCC's current report.
Previously committed to procuring 30% of its energy from renewable sources by 2018, this company recently announced a goal of net-zero GHG emissions across our supply chain and activities by 2040, from raw material to retailer, as well as intermediate 2030 targets to make real progress this decade.
P&G joined the WWF's Climate Savers program in 2015, pledging to reduce absolute GHG emissions by 30% by 2020. P&G and WWF collaborated to create this new ambitious science-based objective, which fulfils the minimal benchmarks of many methodologies, including The 3% Solution, SDA, and Context-Based Carbon measure methodology.
P&G intends to accomplish its new objective by boosting its use of renewable energy — supported by its energy portfolio, which comprises renewable projects in North and South America, Asia, and Europe — as well as conserving energy.
01: Pfizer
Pfizer, headquartered in New York, is a multinational pharmaceutical company that discovers and manufactures medications and vaccines for various medical specialities, including immunology, cancer, cardiology, endocrinology, and neurology.
Pfizer has long recognised the dangers of global climate change to human health and has taken major voluntary measures to minimise its own greenhouse gas (GHG) emissions.
Between 2000 and 2014, the company reduced GHG emissions by approximately half, and in 2020, it worked to accomplish a third GHG reduction goal of 20%. It has established a plan to achieve carbon neutrality across its internal activities by 2030 and to influence emission reductions throughout the value chain by 2025.