Will carbon offsets support hotel climate change action?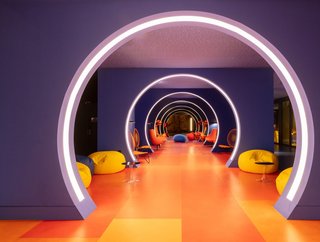 With the travel industry in recovery and welcoming travellers once more, hotels start influencing positive climate change action through fresh initiatives
While COVID-19 remains a hindrance to daily life, the travel industry has seen an incline in movement as it welcomes more and more consumers returning to check-in desks, departure lounges, and hotels. But, as the coronavirus lessens its grip on our freedoms, businesses within the sector are turning to another form of plague: the climate crisis.
The hotel sector has a global presence and is responsible for a significant amount of carbon emissions. According to Elena Ruiz García, Director, Sustainable Business at NH Hotel Group, the hotel industry must reduce CO2 emissions by an equivalent of 17 tonnes annually ‒ a 6% to 7% reduction each year, based on current levels ‒ to meet 2050 targets.
A study carried out by EY Parthenon and Booking.com calculated that the hotel industry will need to invest €768bn (roughly £645.89bn) in procuring more efficient technologies and renewable energy sources to meet future climate demands. To many, this amount of money seems more than a little aspirational, particularly as one of the main concerns surrounding the figure is the economic damage imposed on the industry by the pandemic.
In the UK, for example, the Office for National Statistics (ONS) reported that around 1,650,000 hospitality employees were placed on furlough in April 2020 ‒ representing 25% of the overall national furlough figure. Economic recovery was slow during the initial onset of the pandemic, with industry turnover at just £1.2bn in May 2020. In May 2021, this rose to £6.9bn.
While the hospitality sector is slowly recovering in the UK, this may not apply to other countries, with COVID-19 provoking further changes and lockdowns across the globe. So, hotels are not only grappling with the financial fallout of travel restrictions from the past two years and attempting to recover economically, but they are now also expected to locate the funds necessary to reduce their negative climate impact.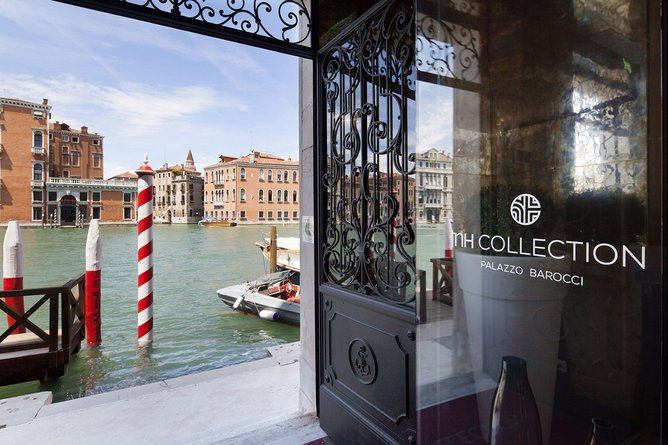 Hotels need support to carry out sustainability action
García believes that "the main obstacles are an insufficient sense of urgency, knowledge gaps, poor data, and a lack of financial resources or access to capital", which means "companies in the sector need financial and non-financial support to get through this transition".
Access to financial support and the relevant data will help hotel groups in their efforts to decarbonise accommodation. "These support actions range from raising general awareness, helping to channel demand towards sustainable accommodation, or providing easy access to capital and financial support programmes," García explains.
While many organisations would like to spearhead their own net-zero projects, due to the scale of their carbon footprints, many of them choose to offset carbon instead. Nevertheless, this shouldn't cloud the commitment of the industry as businesses are continuing to act on their own emissions ‒ and businesses such as the NH Hotel Group are highly committed to the cause.
"NH Hotel Group was the first Spanish hotel company to establish emission reduction targets scientifically validated by the Science Based Targets initiative (SBTi)," says García, a feat that marks a crucial step towards net-zero carbon.
"NH Hotel Group was the first Spanish hotel company to establish emission reduction targets scientifically validated by the Science Based Targets initiative (SBTi)" - Elena Ruiz García, Director, Sustainable Business at NH Hotel Group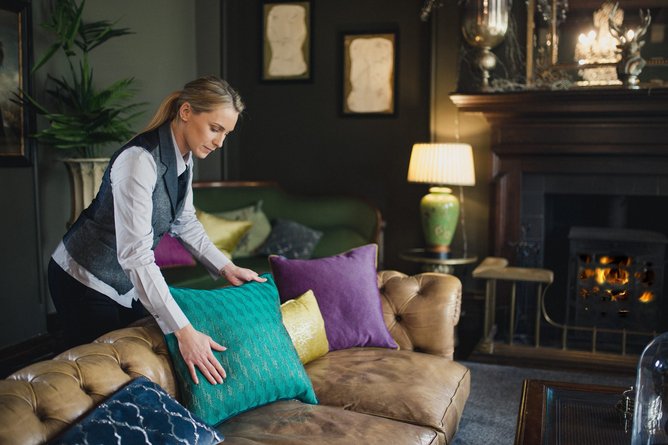 Carbon offsetting accompanies sustainability first-hand
The scale of action required by hotel groups has left them seeking ways to have more of an impact, with one of the most efficient ways to achieve this being through carbon offsetting. While there's some resistance to carbon offsetting in some industries, the hotel sector must undergo one of the largest offsetting transitions of all ‒ which is unattainable without being based on current insights.
How can businesses ensure that carbon offsets comply with their overall requirements? NH Hotel Group has put in place guidelines to ensure that all projects are focused on the same outcome.
Detailing the application of carbon offsets in the company in addition to other carbon-reducing initiatives, Garcia explains: "On the one hand, we use offsetting as an exceptional alternative in order to comply with the annual targets set and, on the other hand, we give visibility to the Company's climate commitment by involving guests in it."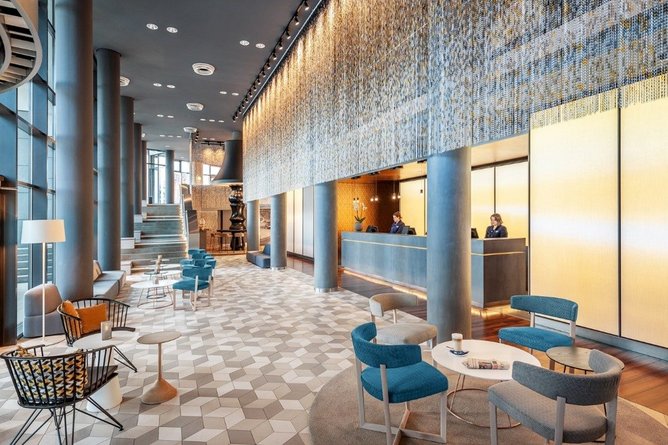 "We must adapt models to a low-carbon economy, implement measures throughout the value chain and find circular solutions when searching for suppliers and allies" - Elena Ruiz García, Director, Sustainable Business at NH Hotel Group
Must hotels rely on carbon offsets?
It will be interesting to see the impact that carbon offsets have on the climate considering the volume of companies claiming this approach. The general consensus, however, is that organisations want to be responsible for their own actions to reduce emissions. Tom Mallet, Carbon Management Lead at Accor, is responsible for the company's global climate strategy. He says that hotels must address two major areas when transitioning to net-zero.
The first category is Energy ‒ the largest source of hotel emissions ‒ and Mallet explains how it is "associated with everything from heating and cooling, hot water, laundry operations and lighting".
"To reduce these emissions to zero, using less energy is the priority. The good news is that, today, there's a huge diversity of smart technology available to help hotels monitor their energy use and make reductions. To make deeper energy savings requires considerable investments to upgrade hotels."
Unsurprisingly, the second area for action is the supply chain. "Hotel supply chains make up the remaining source of hotel emissions. This includes everything from the food and beverage offerings, guest soaps and shampoos, and hotel maintenance to employee commuting and waste disposal."
Accor is committed to 46% carbon reduction by 2030, a target that will be achieved by leveraging SBTis and avoiding the use of carbon offsets. Mallet explains that "the technology already exists to make the zero-emission switch", highlighting the fact that Accor already has hotels in the UK and Switzerland with "100% zero-emission electricity contracts, moving them a lot closer to net-zero energy".
Data is critical for carbon disclosure and climate action
Analysis of carbon sourcing and usage will open up new insights for hotels and help them obtain a baseline visibility of their operations. Before any actions can be taken ‒ whether offsetting or implementing on-site initiatives ‒ such data must be gathered and presented in a readable, actionable format. This has also become a high priority for investors looking at the environmental, social, and governance (ESG) commitments of organisations to determine the best possible opportunities.
Controlling and monitoring data is a must for businesses that want to take full responsibility for their carbon emissions ‒ but they must use accurate data and analysis to target the areas within their hotels that over-consume, and even waste, energy. Green energy adoption can be carried out by installing on-site renewable energy solutions and purchasing green electricity from reputable suppliers.
Combined with a clever emissions-offset strategy, García and the team at NH Hotel Group believe that "the combination of all these actions will lead us to less and less dependence on carbon offsets in the future".
"We must adapt models to a low-carbon economy, implement measures throughout the value chain and find circular solutions when searching for suppliers and allies, seeking the perfect balance between technology, comfort, safety, agility and the human touch, which is, after all, what often makes the difference."