Top 10: largest renewable energy organisations in the world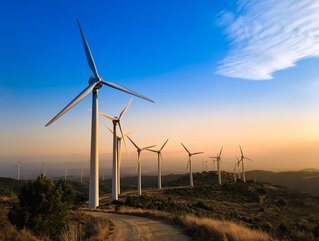 As companies support the switch from fossil fuels to renewable energy, we take a look at 10 of the largest energy firms that are driving innovative change
The renewable energy transition is well underway and is becoming more urgent by the day. With targets set for net-zero emissions—through the abolition of fossil fuel power—organisations are accelerating innovation and expanding their offerings to increase their renewable energy capabilities.

Here are 10 of the largest renewable energy companies and their projects that drive the renewable energy transition.

Revenue: US$1.39bn
Headquartered: California, US

The public company is headquartered in California, US, and is tasked with financing solar power product developments, including solar panels, batteries, mounting equipment, and monitoring solutions. The main message from the company is about saving consumers money and encouraging them to take on its 'hassle-free' approach to the renewable energy switch.

Revenue: US$2.61bn
Headquartered: Iowa, US

Renewable Energy Group is a biodiesel production company. It received its official name in 2006 and acts as a response to the current climate crisis, operating 12 biofuel refineries across the state, and a feedstock processing plant.

Producing its first batch of biodiesel in 1996, the company parallelled the early stages of biofuel production and has grown to produce more than 50 million gallons of it each year. Since 2020, the firm has produced carbon savings of more than 4.2 million metric tonnes.

Revenue: US$3.36bn
Headquartered: Guelph, Canada

The Canada-based solar energy firm designs and manufactures PV modules and other energy solutions for a variety of customers across 160 countries. Offering maintenance and operations services, Canadian Solar is also responsible for its projects, ensuring that facilities are well-kept and optimised for the best possible energy efficiency.

The company has successfully opened up subsidiaries in 23 different countries, shipped more than 67GW of solar modules, operates 20 manufacturing facilities across Asia and the Americas, and operates a 24GW project pipeline.

Revenue: US$3.5bn
Headquartered: Arizona, US

First Solar is one of America's answers to the renewable energy switch. It develops and manufactures solar panels and provides utility-scale PV solutions to power plants, along with other services like renewable energy finance, construction of facilities, maintenance and end-of-life panel services.

The firm prides itself on leading the solar portion of the energy mix as it operates on a low carbon footprint, and minimal water usage and provides the fastest energy payback of energy solar PV solutions.

Revenue: US$3.58bn
Headquartered: Bermuda

The limited partnership, Brookfield Renewable Partners operates renewable energy assets for Canada as a public limited company. It is the proud owner of renewable energy generation facilities around the world, with its primary form of energy leveraging hydroelectric power, along with wind, solar, and distributed generation, and it also manages storage facilities.

Revenue: US$9.48bn
Headquartered: Hamburg, Germany

Previously Gamesa Corporación Tecnológica SA and Grupo Auxiliar Metalúrgico SA, Siemens Gamesa is a wind engineering company based in Zamudio, Biscay, Spain. The firm is responsible for the manufacture of wind turbine components and the construction and management of onshore and offshore wind energy facilities.

Since its founding 40 years ago, the firm has developed its approach to meet the demand for renewable energy with the vision of producing clean energy for homes, schools, and hospitals to keep the world moving forward.

Revenue: US$15.2bn
Headquartered: Aarhus, Denmark

Based in Denmark, the wind energy company champions the development, manufacture and installation of wind energy solutions while also providing further services for the effective operation of wind turbines—including spare parts and maintenance activities.

The firm operates on a foundation of 120 years of expertise in the wind energy industry and has been involved in many of the exciting developments that have taken place over the years to reach its current stage, providing utility-scale solutions for the energy transition.

Revenue: US$33.95bn
Headquartered:

Heading up many of the solar installations in China, the solar power company JinkoSolar is well-positioned to provide global access to the solar energy components, including silicon ingots and wafers, solar cells, and solar modules. As a manufacturing company, it is responsible for the efficient production of solar PV modules and supplies to a range of clients across Asia, Europe and the Americas.

Revenue: US$36.9bn
Headquartered: Bilbao, Spain

With a workforce of around 34,000 employees, Iberdrola meets the needs of over 31 million customers and is the parent company of the likes of Scottish Power and Avangrid. The firm is involved in the majority of solar energy responsibilities, including the generation of power, distribution and the trade of energy—specialising in clean energy applications spanning onshore and offshore wind, hydropower, solar, and battery energy storage.

Iberdrola's organisational history goes back 170 years when the firm has become a global leader in the clean energy sector and the number one producer of wind energy—with the capacity to produce a total of 42,951GWh of electricity each year.

Revenue: US$51.45bn
Headquartered: Fredericia, Denmark

As one of the leading renewable energy firms—and number four on Sustainability Magazine's Top 100 Companies 2022, Orsted is also based in Denmark and is responsible for renewable applications and tasked with the development, construction and operation of offshore wind farms.

The company is innovating rapidly, expanding its operations to heat energy through its bioenergy and thermal power segment as part of its target to become carbon neutral across its operations by 2025.