AVEVA drives technology development for renewable energy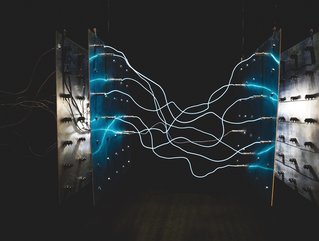 Rashesh Mody, Senior Vice President, Monitoring and Control Business Unit comments on AVEVA's visualisation platforms for renewable energy and water
Industrial software is developing the ways in which resources are managed on an industrial scale. From renewable energy adoption and the management of necessary resources like water. Organisations that are in charge of these critical systems rely on digital technologies to analyse and develop to get the most out of infrastructure.

AVEVA, the leading software solutions provider supports these highly important systems through the development of its Enterprise Visualisation platform—a digital software that drives digital transformation of infrastructure and the implementation of sustainable solutions.

Digital transformation encourages ESG performance
Environmental, social and governance research by the organisation reveals that 89% of industrial businesses are investing heavily in digital transformation to meet their sustainability goals. Some of these functions include collaboration tools, the analysis of real-time data, and the use of predictive analytics to manage processes.
The AVEVA Unified Operations Centre is designed to give insights into water and renewable energy usage while providing its clients with guidance on how to create leaner and more sustainable business practices. This particularly applies to operations that are restricted geographically and allows them to advance towards their net-zero goals.
"Our enterprise visualisation category offerings will enable ESG strategies for industrial companies and empower them to reduce their carbon footprint through real-time insights," says Rashesh Mody, Senior Vice President, Monitoring and Control Business Unit at AVEVA.
"AVEVA Unified Operations Center provides enhanced awareness and guides enterprise users in better understanding their global operations and responding to internal and external events that can promote sustainable outcomes. Depending on the industry, customers can unearth value from their data that was previously inaccessible, by improving visibility at higher decision-making levels, while providing organisation-wide context alongside other types of information within a single application."
Leading positive climate change through software
Sustainability has become part of AVEVA's repertoire, which it aims to achieve by enabling connectivity and utilising artificial intelligence (AI) to gain insights into operations and establish better ways of working. The firm takes responsibility for the solutions offered to 20,000 industrial clients, allowing them to implement smart engineering solutions, operate much more efficiently and create environmentally-conscious industrial workspaces.
As a specialist in strategy, product development and management and offshore solutions, Mody has over 20 years of experience in leadership and software technology and has previously overseen the product portfolio and marketing organisation of a US$2bn division, managed a software company with US$200mn in revenues dispersed across multiple regions, and led managed global delivery and international software applications.