How will The Restaurant Group acquire renewable energy?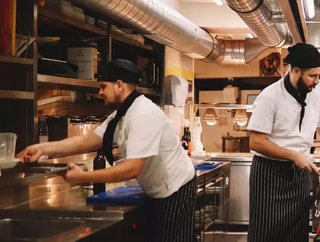 As The Restaurant Group aims to reduce carbon emissions, how can the company ensure its electricity and gas comes from renewable energy sources?
How do you make the hospitality industry sustainable? Aside from reducing waste, limiting water usage and eliminating single-use resources, businesses in this sector are also looking into renewable energy and The Restaurant Group (TRG) has announced an exciting development, involving TotalEnergies.
TotalEnergies, the French multi-energy company, is committed to the shift from fossil fuels to renewable energy and it strives to become one of the world's leading renewable energy organisations. The company currently operates various projects, including offshore wind farms across the United Kingdom, achieving a combined energy capacity of 3GW, with aims to produce 100GW globally by the end of the decade. 
'At TotalEnergies Gas & Power we're committed to helping our customers become carbon net-zero, so we're delighted to be able to support The Restaurant Group's drive to reduce their carbon footprint across all their sites', says Mark Rose, Sales and Marketing Director for TotalEnergies Gas and Power. 'This new contract demonstrates how TotalEnergies offers its customers complete solutions across the value chain. We are producing as well as selling the power our clients need, allowing us to offer services they can understand and trust'.
How will TRG adopt renewable energy? 
As the TRG commits to Preserving The Future across its Wagamama branches, pubs and other chain restaurants, it is primarily focused on sustainable and ethical business and is constantly looking for ways to reduce its carbon emissions. The group was also involved in founding the Zero Carbon Forum, which is already taking necessary steps to decarbonise the industry. 
A contract signed between TRG and TotalEnergies will ensure that all electricity, gas and LPG will be supplied to its pubs and restaurants from renewable sources. TRG also use TotalEnergies' Gas & Power Pure Green power, which is backed by an equivalent volume of Renewable Energy Guarantees of Origin (REGO) to ensure that all energy originates from wind, solar and hydropower. 
James Taylor, Head of Sustainability & Environmental Purchasing at The Restaurant Group, commented on the agreement with TotalEnergies and how it will develop sustainability within its value chain. 'I am delighted that we have signed this contract which is a major milestone towards reaching our recently announced intention to achieve net-zero carbon emissions across our entire value chain by  2035. By moving to renewable cleaner sources for all our directly controlled supplies of electricity, gas and LPG, means we are well on track for reducing emissions from our owned or controlled sources'. 

For more sustainability insights, check out the latest issue of Sustainability Magazine.