Rivian's venture into its first renewable energy project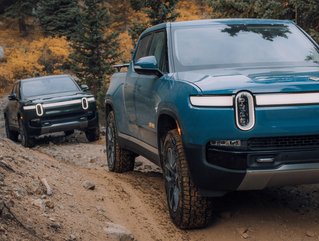 The California-based electric vehicle manufacturer, Rivian is venturing into renewable energy with its first solar power project in Nashville, Tennessee
The discussions we've heard around Scope 3 emissions have made it plain and clear. Organisations must consider the sustainability of their suppliers—and their suppliers' suppliers—to truly reach net-zero emissions.

In the automotive sector, the primary focus has been the development of electric vehicles (EVs) and, beyond that, ensuring that the energy infrastructure is ready for consumers to make the switch to a solution that doesn't compromise on performance—as can be seen as the Rivian R1T treks through the wilderness.

The California-based EV company, Rivian produces automobiles with a distinctive character that boast similar capabilities to conventional, diesel-powered trucks, but the final component of its net-zero emissions status is yet to be achieved. As it looks to eliminate all greenhouse gas (GHG) emissions from its supply chain, the company is now working with a partner, Clearloop, to develop its own solar energy.
Creating EVs for the future
The aim of this collaboration is to uphold Rivian's founding message, which is to develop vehicles for the future with consideration for its supply chain, building environmental stewardship directly into the business.
From renewable energy and sustainable component sourcing to ensuring safe and circular disposal of its components and other materials.
Laura Zapata, Co-Founder and CEO of Clearloop, says: "Corporations have played a major role in growing renewables, but we're arriving at a point where we need to evolve our approaches in order to truly decarbonize the nation's entire grid."
"Clearloop is opening up a new solar financing mechanism that focuses on the carbon impacts rather than the megawatt-hours. Rivian's willingness to think creatively and take this different path is a key enabler."
The solar energy project decarbonising Rivian
The Paris Solar Farm is the first installation in Henry County, which is located 100 miles east of Nashville, Tennessee. Through the project, both companies will leverage new methods of financing and installation to enable more renewable energy to displace fossil-fuel-derived power.
Rivian has invested in the project enough funds to develop one megawatt of the 6.75-megawatt target and will utilise that energy to power its Waypoint charger installations across the state, as well as other renewable energy applications—secured through power purchase agreements.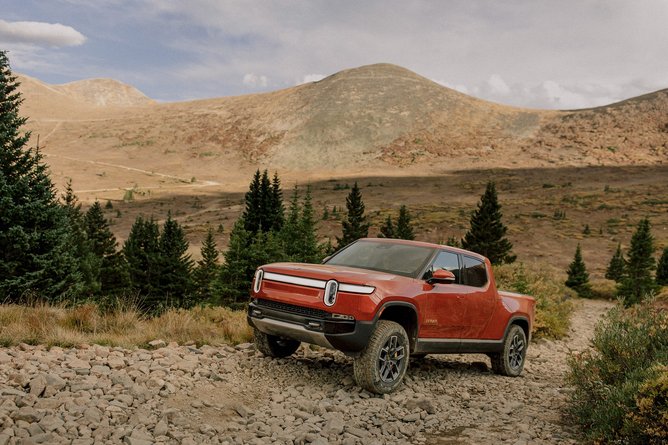 The project will also address the scarcity of renewable energy projects as it enters an area which is notoriously lacking in facilities with the energy grid in Tennessee currently powered by 0.4% solar. This is minuscule in comparison to California's 16%.
"The carbon consequences go beyond state lines," says Andrew Peterman, Director of Renewable Energy at Rivian.
"Given the urgency with which we need to transition to more sustainable energy systems, the system-wide impacts matter. That's why we're being thoughtful from the very first steps on our path to carbon neutrality."