Supply Chain Sustainability
DPD adopts innovative tech for supply chain sustainability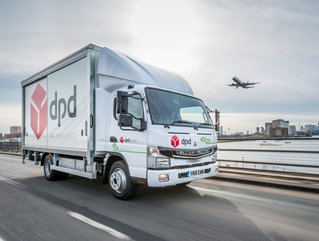 Talking of last-mile logistics, Dominique Mamcarz and Olly Craughan from DPD joined Sustainability LIVE in a session focused on supply chain sustainability
Supply chain organisations are holistically adapted their operations to reduce emissions while ensuring that customers receive their goods efficiently. Last-mile logistics is a focal point of DPD and the decarbonisation of last-mile transport is critical for supply chain sustainability.

At Sustainability LIVE, we were joined by two experts in the field of supply chain sustainability from DPD. Dominique Mamcarz, Sustainability Director at DPDgroup, and Olly Craughan, Head of Sustainability at DPD UK, spoke with Emily Cook, Marketing Manager at BizClik Media Group, about the current landscape for sustainability in the supply chain and the challenges and changes that the organisations expect in the foreseeable.

DPD decarbonises the last mile of its supply chain
Through the use of new technologies and combining its efforts with some of the most innovative partners, DPDgroup has set out its targets to reduce emissions per parcel by 30% by 2030.
"Since 2012, we have been measuring, reducing, and offsetting carbon emissions, making us the main letter carrier that is carbon neutral, at no extra cost to our customers," says Mamcarz.
Following Mamcarz's briefing on the company and its efforts to decarbonise its deliveries, Craughan is drafted in to discuss the development of the MyDPD app and how the company is the first and only organisation to offer a predictive one-hour window for delivery to consumers.
Talking about the sustainability aspect of MyDPD, Craughan says it "helps reduce second deliveries and returns of parcels that count for about 5% of inefficiencies."
"We have green notifications. So all of the people that received a DPD delivery, would get a red notification of your one-hour window. If it's being delivered by an electric vehicle, we would turn that green so consumers understand what we're doing and where we're delivering."
Craughan also explains that consumers will have access to more carbon traceability tools that will allow them to gauge the level of emissions in their environment and to take responsibility for their own carbon footprints.
• Join global business leaders and sustainability experts taking meaningful action at Sustainability LIVE EXPO, held at the Business Design Centre, London, 7-8 September 2022. Register to attend today! Click here to learn more.