Supply Chain Sustainability
Supply chain sustainability & ethics as an investment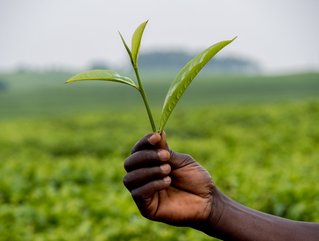 Jacqueline Watson, Managing Director at Citrefine International Ltd, on sustainable supply chains and production methods and building ethical practices
With the increasing urgency to address climate change impacting businesses all over the world, companies are now more than ever working to incorporate sustainable and ethical best practice into all areas of their manufacturing and supply chain processes. While important for the planet, this shift is paying off for business too: a recent global study showed that 44% of companies found that sustainability efforts had improved their bottom line.
At Citrefine, natural, sustainable and ethical principles are at the core of our operations and we are committed to manufacturing and distributing Citriodiol®, a naturally-derived active substance for insect repellent products, in a way that is as environmentally friendly as possible.
We've been building on our sustainable and ethical practices for the past 25 years - and will continue to do so - and have found that there are a number of ways businesses can make small adjustments to their manufacturing and supply chain processes for the benefit of the planet, their customers and their business.
Global, sustainable supply chain practices
No matter what product you are manufacturing and selling, the supply chain process can be complex. But this also means that there are many points at which brands and businesses can make adjustments to reduce their environmental impact.
A good starting point is raw material sourcing – how can businesses ensure that supply of their materials is sustainable and reliable, while limiting the impact on the environment? At Citrefine, we have developed a robust and long-standing supply of our raw material by working closely with a number of different plantation owners and managers across the world. We have worked with these partners to ensure this process is as environmentally friendly as possible too.
At the Kawandama Hills Plantation in Malawi, for example, the Eucalyptus citriodora trees, which we source our Eucalyptus citriodora oil from, are grown for about 12 months before they are first harvested. Nothing is wasted: our trees are coppiced – just the small branches and younger leaves are taken for production – and allowed to regrow; extending their carbon sequestration capabilities as long as possible. At the end of their lifecycle, they are cut down and reused by local businesses, with their waste used as fertiliser and fuel.
The distribution of raw materials, and of end products, is also a big contributor to a company's environmental impact so, again, it's important for businesses to consider at which points in the distribution cycle they can make even minor changes to ease their footprint. At Citrefine, we have made the decision to ship all of our raw materials and most of our active ingredient by sea instead of sky. While this may take longer, with a little forward planning, our efficiency and profitability remain unaffected, while our environmental impact is greatly reduced.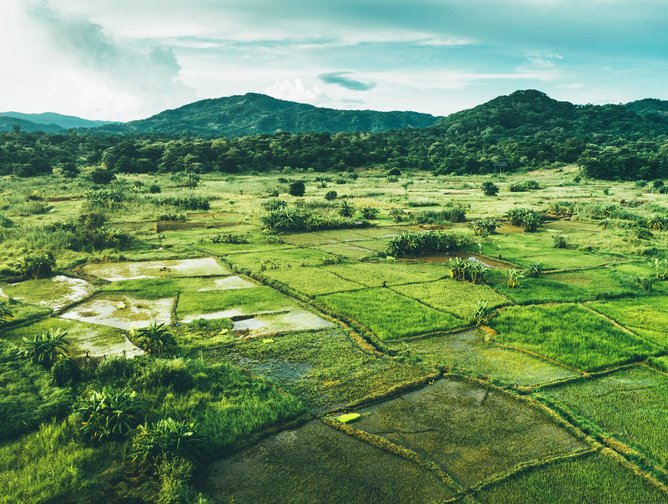 Using proven methods to ensure sustainable production
Manufacturing processes are another area that businesses can review in order to identify areas for potential improvement. Avoiding harmful emissions, switching to renewable energy sources and focusing on waste avoidance and recycling are some examples of changes that are imperative for driving carbon reductions and sustainability initiatives.
The introduction of green chemistry, which is the design of chemical products and processes that reduce or eliminate the use or creation of hazardous substances, is one solution manufacturing companies might consider. Also known as sustainable chemistry, it reduces pollution at the source and lessens the harmful impact of chemical products on the environment and on human health.
Citriodiol® is made by a simple, two-step chemical process that aligns with The 12 Principles of Green Chemistry. We use an efficient and low waste distillation method powered by a biofuel - waste leaf from the Eucalyptus citriodora tree - and utilise a closed-loop recycled water system. Steam distillation is used to extract the oil, which is an age-old process using only the leaves and twigs, without harvesting the entire tree.
A brighter future with supported ethical practices
If more companies around the world make the move to build sustainable and ethical practices into their processes from the beginning, together we can do more to tackle emissions and work to mitigate climate change. A clear focus on long-term outcomes is crucial for significant, lasting benefits.
At Citrefine, we are constantly reviewing our processes and looking for new solutions to ensure we can be as green as possible. Our mission is to supply a naturally-derived substance that does not use harsh chemicals and is as kind to our skin and the planet as possible. By finding small comprises throughout our manufacturing processes, we're continually finding ways to benefit not just our business, but the planet and our customers too.