Supply Chain Sustainability
The quest for sustainable solutions for last-mile delivery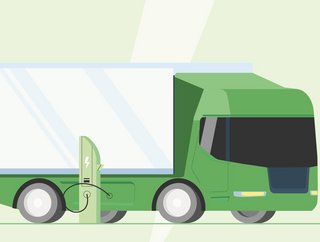 The last mile-delivery sector sees a heavy spike in demand during the pandemic, and it comes with the cost of greater emissions from the busy fleets
Last Mile is defining our world ‒ a world in which the same devices that are used to direct global delivery networks are also used to consume on-demand media and e-commerce home deliveries.
Globally, e-commerce sales grew threefold from US$572bn in 2010 to some US$3.5tn at the end of 2019. During the pandemic, this growth accelerated — the United States, for example, saw a decade's worth of growth in just three months. Due to this, logistics providers are struggling with increasing volumes of goods, and their last-mile delivery systems are under the spotlight.
As delivery steadily rises, so do emissions. Companies worldwide are trying to find solutions, particularly those involved in the last-mile delivery business.
Take logistics company DHL, for example, which operates in almost every single country in the world. Due to its broad existence, it delivers to more places and countries than any other logistics company globally.
"We do that with pickup and delivery vans, motorcycles, and bicycles. We have several hundred walking couriers in places like Hong Kong and Shanghai, as well as dense urban environments. We relentlessly focus on quality and on-time delivery for our customers. We have a target to deliver basically between any two points on the planet with 96% on-time delivery or better. And typically, we achieve that target," says Ben Gesing, Director of Global Ground Operations Innovation of DHL Express.
The company has well over 200 dedicated aircraft and partners with several airlines to add another 500 planes to carry DHL express shipments to many destinations every day. Despite this traffic volume, DHL boldly made a solid commitment to its sustainability agenda.
"In addition to our commitment to sustainable aviation fuel, which is investing 7bn into clean operations by 2030. We have a very specific target around the green last mile and that is to allow the electrification of 60% of our last-mile delivery vehicles by the year 2030," says Gesing.
The plan applies not only to DHL Express but also across all divisions of the DHL Group, including its Post & Parcel Germany Division, which is the biggest last-mile operator of the group. So far, DHL has electrified about 7% of its last-mile delivery fleet, and 2% of its deliveries are carried out by walking couriers or bikes, making just under 9% of DHL's last-mile operations carbon-neutral.
"One could say nearly 1 in 10 deliveries that we make today are done with a carbon-neutral method in the last mile," Gesing says. "We're just getting started. There's a long way to ramp-up in the next couple of years, and we're working towards that every day in both countries and regions. This means buying more electric vehicles to get more charging infrastructure out there and, most important of all, training our people. I think it's really transformational in terms of how we operate, but there is also a series of incremental steps."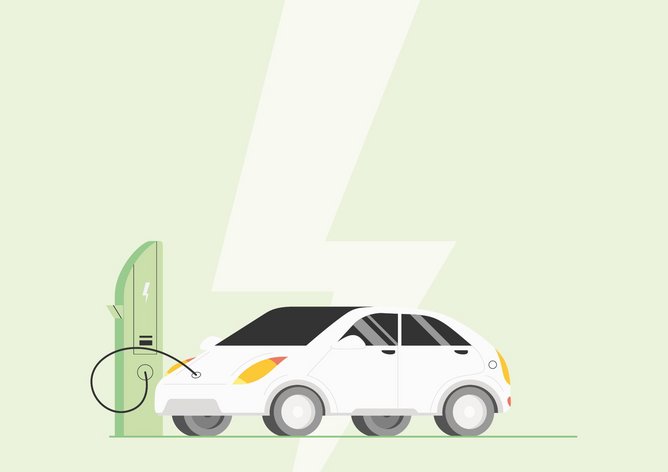 Easy sustainable and affordable solutions
EV Dynamics, a pioneer of new energy vehicles and integrated technology solutions, has introduced two different last-mile delivery solutions, which are 6.5-metre and 7.5-metre vans.
"We wanted to make a very light van, and we wanted another one that holds a little bit more weight ‒ 7.5m with four wheels on the back. We already have a few units of those in Spain under operations, as well as in Germany," says Miguel Valldecabres Polop, Chief Executive of EV Dynamics.
The company provides tailor-made solutions for each operation of its clients, such as the one they created for Bimbo Bakeries USA, the owner of Sara Lee bakery in Mexico. On top of making light vans for the company, EV Dynamics also developed two different solutions with two different battery packs and two different cooling systems to adapt to the climate and terrain.
"We already start to see that there are people willing to invest in the industry at a micro-scale. The cost of running an electric vehicle is up to 10 times cheaper than a combustion car, so the whole business model makes a lot of sense," says Polop. "There are different solutions. For the last-mile delivery solution, you gotta go into the lithium battery pack — to have a hydrogen fuel cell, that makes no sense, that's for long distances highways, super heavy tracks, but for last night delivery solutions, a hundred per cent, you need an electric vehicle solution."
"When people say, well, there's no charging infrastructure, that's correct, but you do not need fast-charging infrastructure just for that. You don't need that. It's not necessary. You can charge overnight on AC very cheaply, and that should be more than enough. And we've seen that in Brazil, in Chile, in Argentina and, of course, in the Philippines."
One Moto, an electric vehicle startup from Dubai, United Arab Emirates, offers different solutions that focus on the last-mile delivery motorbikes and delivery bands.
"In the UAE, cycling became a big, fast-growing sport over the pandemic," says Adam Ridgway, CEO of OneMoto. "There's a massive opportunity globally to really educate the market about the sustainability element and the fact that motorcycles are obviously not offering a positive solution."
According to Ridgway, motorcycles create 16 times more pollution in their first year of life and 50 times more in their second year when compared to SUVs and buses. OneMoto offers multiple electric vehicle forms depending on market need and demand, providing transitions and evolutions to companies such as logistics and supermarket chains.
"Not only do we offer vehicles, but our vehicles are considered a smartphone on wheels ‒ meaning they can improve the health, safety, and welfare of the delivery riders. Because of the app for fleet management perspective, it allows them to optimise their fleets," says Ridgway. "For the riders, we gamify sustainability to some extent. So, if you have travelled 30,000 green kilometres, then we're working with various entities to offer sustainable credits. And then you have the private rider as well."
With this model, the vehicles allow the company to optimise their business model and share information with the governments so they can make policy changes or regulatory changes regarding the last mile sector.
Tackling sustainability through Last Mile delivery efficiency
Bringing efficiency to deliveries is what what3words is all about. The company has developed a system to encode geographic coordinates. It has mapped the entire world in unique combinations of three words for every three-metre square. Based in London, the solution has been popular for e-commerce and delivery, navigation, and emergencies. It has the potential to revolutionise some industries and some parts of the world
"Our technology enables businesses to be found easily, makes it easier for aid to be delivered and offers a ready-made, inexpensive infrastructure for governments," says co-founder and CEO Chris Sheldrick.
The system is now available in 50 languages, meaning five billion people in the world can use what3words in their native tongue. It is being used by over a thousand businesses in over 193 countries as of date, from Mongolia to Korea, China, the Middle East and South Africa.
"When it comes to delivering goods, companies around the world all face the same global challenge, and that's imprecise addressing," says Sheldrick.
"Couriers often get lost looking for correct entrances, loading bays, or safe places. They waste time and fuel and emit more CO2. However, when a customer provides a what3words address, the accuracy of the location information is instantly improved."
Many businesses all over the world are already using what3words for efficient and seamless deliveries — including DPD UK, Evri (formerly Hermes), APG Ecommerce, Aramex, and DB Schenker. In 2020, Mercedes-Benz and DPD carried out a delivery test using what3words addresses, resulting in a 15% efficiency gain. Another series of tests in Dubai demonstrated that using what3words addresses improved delivery speeds by 42% and reduced the total distance travelled by drivers by 22% compared to more traditional navigation.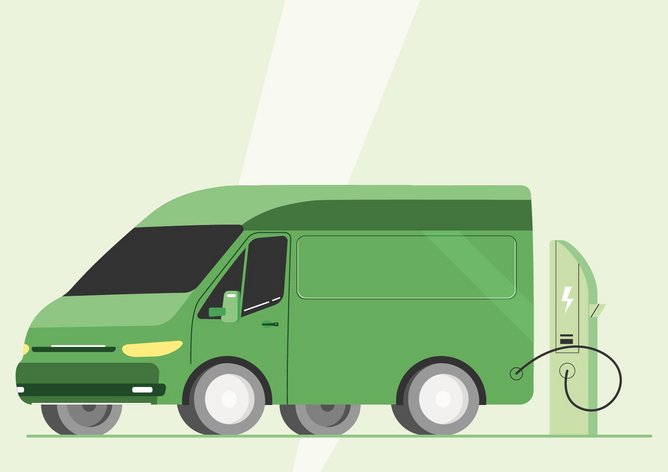 Expanding what Last Mile means in the future
Delivery is not the only application or meaning of the concept of the Last Mile. Penthera Partners is a US-based SaaS solutions provider that promises to revolutionise the potential of download and, by extension, related viewing experiences for consumers. It focuses on leveraging the power of download to eliminate last mile issues — specifically, the final distance between the end of a Content Delivery Network's reach, often at a cell phone tower, and the user's device.
"One of the benefits that we have seen in Download is that it cuts CDN power usage and cost when the asset is watched multiple times," says Brian Kline, Penthera's President. "For verticals like fitness, education, and children's content, where users tend to watch the same asset repeatedly, this can be a significant saving to the publisher, and this reduces emissions via data centres and telecom networks."
Gesing from DHL emphasises that, although it is important to start transitioning to electric vehicles soon to be truly carbon neutral, there are other complementary elements to be built as well.
"There's no point in electrifying the vehicles and buying EVs if you're filling them with dirty electricity," he says. "Those are the two things that we wake up everyday thinking, 'How do we get the vehicles green?' And then, looking at the infrastructure, 'How do we make that green as well, so that we really have truly clean operations?'"