Supply Chain Sustainability
Why change is inevitable for supply chain sustainability?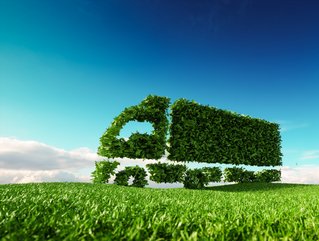 Supply chain experts discuss the changes they have seen throughout the past few years and the challenges they will face in meeting sustainability demand
Sustainability is one of the hot topics to discuss at the moment and one of the panels at Sustainability LIVE focused on supply chains and the challenges that they will face in decarbonising and meeting environmental, social and governance (ESG) goals.

Joined by four industry experts, Scott Birch, Chief Content Officer at BizClik Media Group, facilitated a healthy discussion, which touched upon various aspects of supply chains and how sustainability affects them in industries from telecommunications to the brewing industry.

Supply chain sustainability is at the forefront
John McNiff, Global Vice President, Digital Supply Chain at SAP, opens the panel discussion by highlighting some of the events that supply chains have been faced with, including the coronavirus pandemic, and now the situation in Ukraine.
"I'm surprisingly enthused and positive that there was a big push to sustainability because the pandemic came, everyone panicked, and a lot of strange things were happening," says McNiff.
"But it feels like it's picked up again."
Talking about challenges, Sheldon Mydat, Founder and Chief Executive Officer of Suppeco, explains that before the pandemic, actions across the globe resulted in a steady reduction in emissions, but have quickly receded due to the restraints that supply chains endured.
Pat Durai, Group Head of Procurement at Sky, also highlights the challenges that supply chains have faced but believes there could be a mindset shift to determine whether growth is the most important factor for the economy or whether the sustainability task trumps it.
Durai asks: "Are you doing this as sustainably as possible as an economy? This constant drive to grow, grow, grow at all costs, is it the right way to go?"
Mauricio Coindrea, Head of Sustainability & Procurement - Europe West at AB InBev, includes his perspective from the brewery about emissions scopes. "I think, thanks to the pandemic, thanks to COP26, thanks to the urgency for action, people are becoming more educated and asking even more," Coindreau says.
• Join global business leaders and sustainability experts taking meaningful action at Sustainability LIVE EXPO, held at the Business Design Centre, London, 7-8 September 2022. Register to attend today! Click here to learn more.