BMG counts down to the inaugural Sustainability LIVE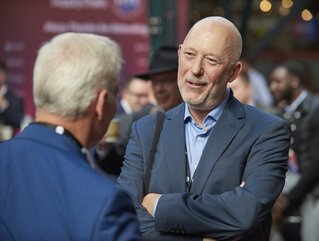 Sustainability LIVE is preparing for a global audience as it welcomes new speakers to its lineup, providing insights from all industries
Just 14 days to go until the inaugural Sustainability LIVE. The hybrid sustainability conference will be arriving at Tobacco Dock in London very soon to welcome speakers and attendees from across the globe.
Talking of speakers, there have been many industry leaders and professionals joining the lineup thick and fast as BizClik Media Group (BMG) includes all regions and sustainability topics in the upcoming event.
Who can we expect to see at Sustainability LIVE?

Ben Kellard
"Really looking forward to the conference and sharing insights from how leading businesses are using sustainable corporate purposes to create new forms of value."
Ben Kellard will provide a new perspective as he represents the Cambridge Institute for Sustainability Leadership. As the Director of Business at the organisations, Kellard advises large organisations, like Unilever, on how they can become more sustainable. That same advice will be received by attendees at Sustainability LIVE as he joins the show to bring his knowledge to the global audience.
Gill Higgins
With more and more plant-based foods hitting the shelves in supermarkets, as demands increase for more sustainable produce, find out from Gill Higgins, Head of Sustainability at Dawn Meats Group, how the meat industry will become more responsible. As a sustainability professional, Higgins is well-equipped with skills in communication and negotiation, which are critical for determining a sustainable food supply chain.
Higgins has also worked for Marks and Spencer — the UK-based food retailer — and McDonald's as part of her master's degree in business sustainability, prioritising the supply chain and how the businesses can reduce scope 3 emissions.
Charlotte Wolff-Bye
The Chief Sustainability Officer at PETRONAS, Charlotte Wolff-Bye is attending the show and will be discussing the latest developments and insights in sustainable fuel. Before joining the company in June 2021, Wolff-Bye has been responsible for sustainability practices at the likes of ArcelorMittal, Equinor, as well as corporate social responsibility (CSR) at Telefonica.
Sharing her wealth of knowledge in industrial sustainability, Wolff-Bye will show attendees what is happening in the fuel industry as it continues on a carbon-neutral trajectory.
David Benattar
With early experience in marketing, David Benattar has assisted organisations like the Earth Pledge, MODELS.com, iNDELIBLE, Hyperbolic, and now The Warehouse Group — working across the US, Europe and the Asia Pacific regions. As the Chief Sustainability Officer of The Warehouse Group — based in Auckland, New Zealand — Benattar is responsible for driving business performance in compliance with the agenda for global change.
Joining us at Sustainability LIVE, Benattar will provide valuable insights into the global sustainability agenda and how various industries can respond to meet the needs of the planet.

• Join global business leaders and sustainability experts taking meaningful action at Sustainability LIVE, held at Tobacco Dock, London, 23-24 February 2022. Register to attend today! Click here to learn more.