Fisker announces charger finder for its sustainable EVs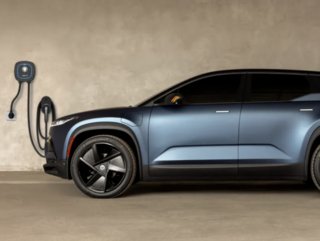 The Fisker Ocean, built using sustainable ocean plastics
The Fisker Ocean is sustainable at heart, but the company is determined to make the process of charging and EV as convenient as possible for customers
As an organisation with an undying commitment to the environment, Fisker Ocean looks to be the most sustainable manufacturer of all-electric vehicles.

The pure-play electric vehicle (EV) company shares insights of its efforts to reuse ocean plastics to build components for its EVs and is now underway with production and delivery of its first 5,000 Fisker Ocean models.

But, in order to achieve its sustainable missions, Fisker is invested in the goings on in the charging and infrastructure space because, without chargers, its EVs would be null and void.
An electric vehicle built by recycling
Working with a leading provider of EV charging software solutions, Deftpower, the company is expanding its footprint to incorporate Europe into its wider mobility plans. The company aggregates more than 425,000 public charging stations across 900 charging operators into its comprehensive charging network.

The digital platform, FISKER FLEX Charge is the charging application that houses all of the functions for its network, which has grown by 32 % in the past year. As a result, the owners of a Fisker Ocean will be able to manage their charging regimes much more effectively, allowing them price comparisons, saving them money on their EV running costs.

"With Deftpower, we are providing a comprehensive European public charging solution for Fisker owners at delivery," says Chairman and CEO, Henrik Fisker.

"The minute they get their new Fisker Ocean, our owners want convenient and easy-to-locate public charging stations, a seamless experience when using a public charger, and super-simple payment options.

"Partnering with Deftpower gives our owners excellent charging convenience and choice."

As explained by Fisker, customers will gain instant access to the FISKER FLEX Charge app, which takes the stress out of searching for the next pit stop, and enables customers to see where they will find Deftpower-affiliated charging stations. This is a side piece of information as the real selling point is the car with a 390-mile range—when using its Extreme trim model—a dual motor, all-wheel drive, Revolve 17.1 inch rotating screen, SolarSky roof, Smart Traction, and first-rate safety mechanisms.

"At Deftpower, we believe that simplifying the charging experience is essential to EV adoption and customer satisfaction," says Jacob van Zonneveld, CEO of Deftpower.

"Our solutions are designed to make charging as easy and convenient as possible, while also providing a great customer experience. We are thrilled to work with partners like Fisker to make premium EV charging services more accessible across Europe, and we're proud to be a part of the transition to a cleaner and more sustainable future."