GoDaddy web hosting for sustainability hybrid working shift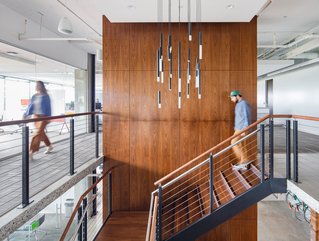 As hybrid working becomes commonplace in a sustainable workforce, GoDaddy tells us how this affects the business and its efforts in response to the shift
For any business, website support, domain acquisition and hosting are critical first steps for setting up online. The website domain registrar and web hosting platform GoDaddy was founded in 1997 and has since tackled the challenges of website management and increased digital adoption, with the latest being initiatives for corporate sustainability.

We interviewed the company's Senior Director of Corporate Sustainability, Stacy Cline, who provided us with great insight into how the web hosting firm deals with sustainability and the best practices for the industry. As the firm sees more shifts to hybrid working, we find out how this affects the business.

Leading CSR at GoDaddy
Cline's work with the company goes way back with over nine years working at the company. When she joined the firm, she began as an Account Manager and since worked her way up through various role changes in corporate social responsibility (CSR).

She has carried out various function throughout her time in the organisation, spanning ESG strategy development, target setting and road mapping, ESG reporting, social impact strategy, programme development, thought leadership, strategic communications, corporate culture, and employee resource group development.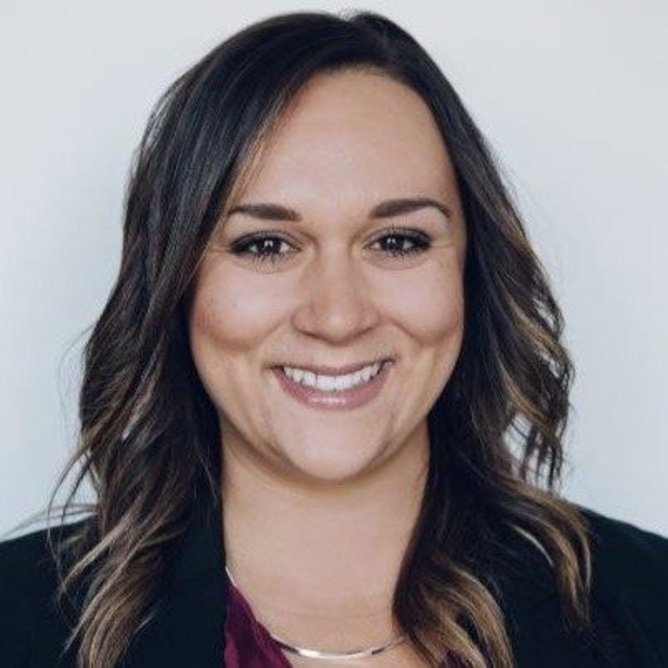 GoDaddy is empowering everyday entrepreneurs around the world by providing all of the help and tools to succeed online and in-person. GoDaddy is the place people come to name their idea, build a professional website, attract customers, sell their products and services, and manage their work. GoDaddy's mission is to give our customers the tools, insights, and networks to transform their ideas and personal initiative into success.
What are the sustainability goals of GoDaddy?
GoDaddy is sharpening its focus on environmental actions, including accounting for and disclosing greenhouse gas emissions. In the 2021 Sustainability Report, we shared our first greenhouse gas reduction target: to reduce our scope 1 and 2 emissions by 50% by 2025. We're also working on setting long-term goals.
GoDaddy remains steadfast in its commitment to inclusive entrepreneurship. Since the launch of Empower by GoDaddy, we've served over 5,000 entrepreneurs in underserved communities.
We're also committed to being a leader in creating an inclusive workforce. We achieved both gender (global) and ethnicity (US) pay parity for the seventh year.
How will GoDaddy achieve its sustainability goals?
We're committed to transparent communication of our sustainability progress, including:
Climate Change Statement: We're minimising the environmental impacts of our physical locations through energy efficiency, water conservation, renewable energy technologies, and recycling programs. We also fund and support the "GoDaddy Green" employee resource group.
Greenhouse gas emissions: We push ourselves to operate efficient spaces, use resources responsibly and reduce our greenhouse gas emissions.
UN Global Compact (UNGC): GoDaddy is a signatory of the UNGC, demonstrating our commitment to human rights, labour, environment, and anti-corruption. Each year, we'll describe the company's efforts to implement The Ten Principles of the UNGC.
How does the company measure sustainability and what are the best practices?
Our 2021 Sustainability Report shows that we continue to work hard to deliver for all our stakeholders, including our customers, society, and people. We focus on 10 key issues and continue to make progress with our three sustainability pillars in mind: customers, employees, and operating responsibly.
Our Board of Directors assigned oversight of sustainability and ESG developments and disclosures to its Nominating and Governance Committee, which means our initiatives are being overseen at the highest level.
What does the future look like as corporations work in a hybrid fashion?
During the pandemic, GoDaddy shifted to hybrid work and a model we refer to as "Hub-Club-Home," where some employees work full-time in an office (Hub), some work part of the week in an office (Club), and others will work exclusively from home. This new era of work requires flexibility, but we understand that employees desire the choice of where to work that fits in with their life.
By adopting a hybrid work model and optimising its company office space with sustainability in mind, GoDaddy has also reduced its active corporate real estate footprint by 55% over two years.