How will IBM support non-profit sustainability strategies?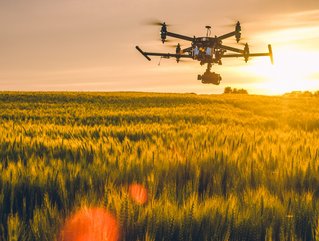 Launching a two-year environmental programme, IBM will support non-profits to scale their operations that drive sustainability actions across the globe
Imagine how non-profit organisations can enhance their sustainability strategies with technologies used by some of the world's leading businesses. IBM has recognised how critical this could be for non-profits and government organisations and has released it to them on a pro bono basis.

The leading software development firm announced its Sustainability Accelerator a global social impact programme with the aim of providing solutions for clean energy development and sustainable agriculture to turn vulnerable populations into resilient communities.

Creating global resilience with sustainability technology
The IBM Sustainability Accelerator will provide non-profits with the tools to carry out their operations more effectively and will include the ability to leverage the company's hybrid cloud and artificial intelligence (AI) capabilities, and access expert knowledge to scale their operations.
Organisations will be selected for the two-year programme through a public request for proposal (RFP), which, for the 2022 selection, will be centred around clean energy. This year's programme follows its successful implementation of three pilot projects for:
The Nature Conversancy India - to build a public information platform to develop agricultural sustainability
Heifer International - developing scalable digital solutions for improving crop yield and farm management processes that predict weather conditions
Plan 21 Foundation for Sustainable Human Development - to increase productivity and profitability at smallholdings in Latin America
"The Nature Conservancy India is looking forward to continuing to work with IBM to tap its impressive network of subject matter experts and cutting-edge technology coupled with our project implementation and research expertise to help address the important issue of crop residue burning in North India," says Manoj Singh, Project Head, Crop Residue Management, at The Nature Conservancy India.
IBM provides two-year access to sustainability solutions
Applicants successfully enrolled on the 2022 programme will receive guidance from the company throughout their projects and as well as access to their world-leading technologies.
IBM Garage solution will be utilised by the company and the participating organisation to encourage foresight into future process design requirements; a proven approach for successful collaborative development. IBM Garage opens up new possibilities to provide organisations with partner technologies.
IBM Cloud will be critical for resilience and support long-term productivity, by allowing groups to leverage more reliable and faster data-sharing. The solution utilises IBM Watson — an AI solution that will benefit spend management — as well as edge-to-cloud protection and hybrid cloud capabilities.
Carolina Milanesi, Founder, Heart of Tech, says: "Cloud, AI, 5G, quantum computing can all be put to work to drive a positive impact on big social issues such as climate change. Yet populations with the biggest needs are often those with the least access to technology. [...] It is the responsibility of technology companies like IBM to make sure they are prioritized rather than left behind."
• Join global business leaders and sustainability experts taking meaningful action at Sustainability LIVE, held at Tobacco Dock, London, 23-24 February 2022. Register to attend today! Click here to learn more.