Japanese giant NTT is turning the telecom industry green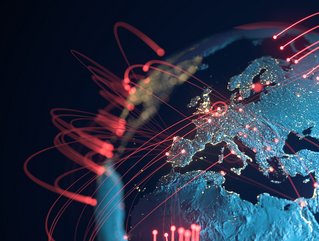 Japan-based NTT is racing to achieve its version of economic growth with zero environmental burdens as it cements its continued future as a telecoms titan
Sustainable implementation in the telecommunications industry is hugely impactful. Telecoms are the backbone of the modern world, and NTT is a global leader in both the industry and sustainability.
NTT is a Japan-based telecommunication company originally founded as the Nippon Telegraph and Telephone Public Corporation, a state monopoly, in August 1952. It replaced the Japanese telecommunications system operated by AT&T during the occupation of Japan by the Allies. The company was privatised in 1985 and is now headquartered in Tokyo.
The 55th ranked company in the Fortune Global 500 list now employs 320,000 workers in more than 80 countries and regions. With total revenue of $112bn, it offers services in over 190 territories.
An NTT commitment to reaching carbon-neutrality
In May 2020, the NTT Group released their "Environment and Energy Vision" that saw them vowing to increase their renewable energy usage rate to over 30% by 2030. In September 2021, the company issued the NTT Green Innovation toward 2040", at a cost of 300bn yen (US$2.7bn).
Quoting from their Green Procurement Standards, the new resolution "aimed to simultaneously achieve economic growth with zero environmental burdens by reducing the environmental burden of business activities and achieving innovations that break through limitations. Based on this vision, the NTT Group aimed to achieve carbon neutrality by FY2040".
NTT is also a recognised participant of the Science-Based Targets initiative (SBTi), a set of guidelines for companies and financial institutions to help them reduce greenhouse gas (GHG) emissions. This means the company has set targets that are deemed can help the world reach the Paris Agreement of limiting global warming to below 2°C above pre-industrial levels and pursuing efforts to limit warming to 1.5°C. The company announced that it had received the SBTi certification in 2020.
The company also participates in the Climate Group's EP100 and EV100 international initiatives. The company's participation in the initiatives is expected to help it improve its energy efficiency. Quoting from one of the company's releases, the targets they have set include:
EP100: Doubling energy efficiency of telecommunications relative to FY2017 levels by FY2025
EV100: Converting 50% of NTT Group's ordinary vehicles into electric vehicles by 2025, and 100% by 2030