Kelly Manthey – leading by example as a B Corp Group CEO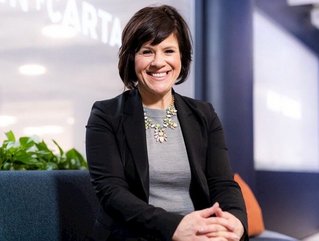 Kelly Manthey, CEO of digital transformation company Kin + Carta, shares her journey from first employee to Group CEO in a tech industry dominated by men
Kelly Manthey's journey from 'employee number one' to Global CEO of leading digital transformation company Kin + Carta has been meteoric.
Manthey joined Kin + Carta (then Solstice) in 2006 after a decade at Accenture, along with former Kin + Carta Global CEO J Schwan. She took over as CEO of Solstice in 2018 which evolved into her current position as Group Chief Executive Officer for Kin + Carta, Americas in 2020.
Manthey was instrumental in building a growth-minded business with a strong, diverse, and progressive culture, accounting for 70% of Kin + Carta's revenue, and growing the US headcount from 400 people when she took over to 1,100 today – not bad at all when you consider that growth was set against the backdrop of the pandemic.
In an exclusive interview with Sustainability magazine, Manthey shares her personal take on motherhood, the need for more women leaders (not just in tech), being a B Corp, and more.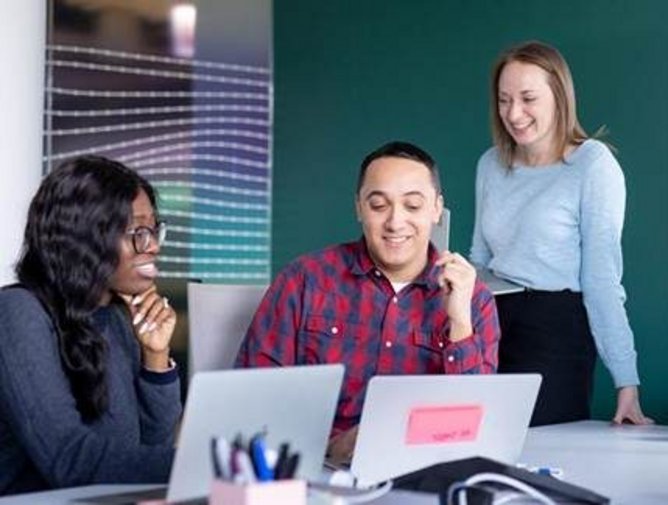 Tell us about your 25-year career journey so far – what have been the highlights?
Too many to count! By far the best part of my journey is that a career in consulting has expanded my network faster than I would have in any other career. I've been able to partner with and serve a wide variety of businesses in a range of sectors solving their most strategic problems with emerging technologies. This work has introduced me to some of the most innovative and strategic minds. From each individual I've met along the way, I've learned something new. If you have a restless, curious mind like mine, this is gold.
Your time with Kin + Carta began in 2006 as employee number one and now you are global CEO – did you ever imagine that would happen?
I started in the business that became the foundation for Kin + Carta Americas' business. When I started I was just hoping we'd keep finding interesting work, build strong client relationships, and maintain a culture we were all proud to be a part of. But a funny thing happens when you lean into opportunity. We did do all of those things I mentioned but as new doors opened I kept walking through them. When you are presented with things that are interesting and see challenges as opportunities to grow personally and professionally more of these doors open.
What makes Kin + Carta different from other digital transformation consultancies? What makes you the best?
Two things set us apart – our focus on client enablement and our focus on continuous innovation. Enablement in the form of coaching and empowering our clients alongside working together. And innovation in the form of being ahead of where technology is going. It's not just technology but also the responsible use of technology. Operating as a certified B Corp means we bring a sustainability, accessibility, and social responsibility lens to the solutions we partner with our clients to create.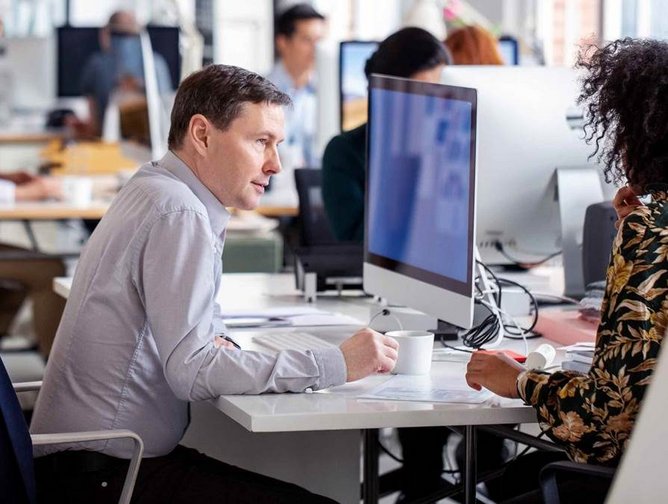 I see you list 'Mom' as one of your ongoing roles, is it still harder for women to build a long-term career with family commitments than it is for men?
I think it's hard for anyone to give as much as they'd like to all the things – career, family, friends, and self – at the same time. Everyone's situation is different, I can only speak from my own experience. I talk to a lot of women in our business and the theme is the same – a sense of disappointing others – a colleague, a spouse, a child, themselves because 'good enough' wasn't good enough in their mind. I feel it too sometimes. As it relates specifically to being a working parent, it's been my experience that navigating family commitments are a constant negotiation and renegotiation with first yourself some days on what the highest priority is and with a partner/spouse/support network to make it work. And that's assuming you have a partner and the flexibility to do so.
Women, especially, put a lot of pressure on themselves to find this mythical balance or beat themselves up internally for not being able to be all the things people need from us. Balance is a myth, focus on the highest priority that day (career, family, self, friends), ask for help for the rest, and settle for good enough in the other areas in the short-term.
Much is made of the need to have more female CEOs – why do you think this is important and why should women aspire to the role?
I subscribe wholeheartedly to the saying 'you can't be what you can't see'. It's the women I saw throughout my youth, into college, and early in my career that showed me what was possible. When you see someone who is a reflection of you or what you hope to be, it builds confidence and gives you a sense that there is a path. This is why diversity in business and leadership roles is so important.
Do you think the role of the CEO is changing, and is it becoming more suited to women?
While I do think that opportunities for women CEOs are gradually increasing, truth be told, I have never felt the role to be 'unsuited' for women!
That said, I definitely think the role of CEOs is evolving. In the past few years, we've seen radical changes to the ways in which we approach work, manifested in new approaches like Work-From-Home or hybrid work arrangements, or even The Great Resignation and 'quiet quitting'. This means today's CEO needs to be a lot more tuned into his or her employees' needs and requirements. Empathy, therefore, is one of the most important tools in a modern leader's toolkit.
Of course, balance is essential – business leaders can easily err on the side of caution when it comes to empathy and become too 'fluffy'. True empathy is about seeing and understanding – and honesty. Saying to your people, "I see you, I understand you". It's about leaders being candid and giving permission to your people to be who they are, to say "this is me". Ultimately, it's about creating safe spaces for employees.
Another change is the general pace of a CEO's work life. A common adage in business is that you shouldn't ever sit still. If you stop, you're dead. However, sometimes it is as important to slow down to speed up – leading to a more sustainable competitive pace.
These are unprecedented times with a recession on the horizon, inflation, war, and cultural and political upheaval adding to the challenges faced by business leaders. This speed awareness becomes critical during such times when CEOs are walking a tightrope. By slowing down, you are able to take a step back, reconsider priorities, have a better understanding of what is in front of you and adjust accordingly. Then you can move at pace again but in a more controlled and sustainable way.
How does Kin + Carta address the talent shortage? How are you retaining and attracting talent?
Our people are the lifeblood of our business. We put great focus on evolving and bringing our Employee Value Proposition to life so that we are attracting, training, retaining, and growing the best talent. We are committed to remaining nimble and responsive to adapt our policies that fill gaps for our people, like we did with the recent roll-out of our medical travel allowance and transitioning at work policies.
Our B Corp certification is a great talent attractor. More and more people are looking to work for a socially responsible business that can help make a difference in the world.
We are also at the front end of innovation and our employees have the opportunity to do interesting work, with emerging tech and for great brands on a daily basis. That will always be attractive.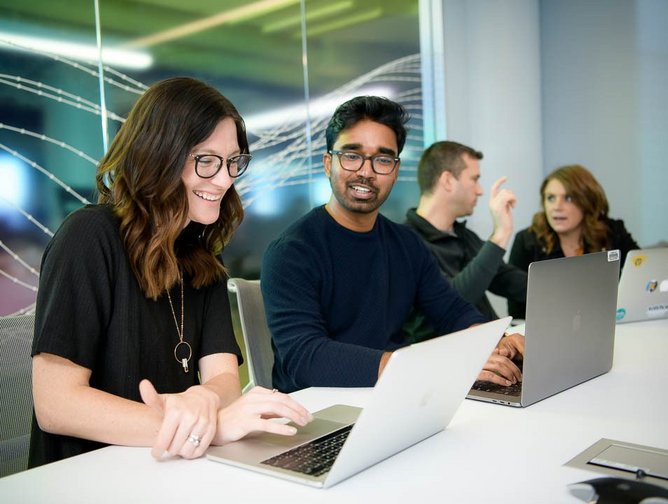 The company wins many awards for workplace culture, how much focus have you placed on that, and how is the workplace changing?
We are a people business, so we place a strong focus on culture. We foster social bonds at various dimensions of the business, giving people many sources of 'belonging' – the location they live, the project they are on, the practice they are in, the affinity groups they choose to join, the social channels they subscribe to (i.e run club, animal lovers, parents). We communicate via Slack predominantly, but we encourage getting together live – key meetings, social events, and philanthropy.
You are a certified B Corp – how has that affected the business in terms of how you operate? Has it made you more successful, and what does success look like?
We strive for balance not perfection. Certified B Corporations work toward reduced inequality, lower levels of poverty, a healthier environment, stronger communities, and the creation of high-quality jobs with dignity and purpose. As businesses, B corps consider not just shareholder value, but the impact on all stakeholders — employees, customers, society, and the environment.
We manage the business to a triple bottom line – to strike a balance between People, Profit, and Planet. We are first and foremost a digital transformation consultancy and we derive our own success through the success of our customers. We manage the decisions we make as business through the lens of People, Profit, and Planet so that we can use our business as a platform for greater change in the world.
What are the downsides of being a B Corp?
B Corp has made us rethink many of our processes and forced us to make difficult changes. However, we don't see this as a downside. The B Corp guidelines have pushed us to challenge our thinking, uphold higher standards, and drive more accountability throughout our organisation.
The company won the Microsoft US "Sustainability Changemaker" Partner of the Year Award for 2022, beating 800 nominations from across the US. How important is that recognition?
It's always great to receive recognition for the positive impact we are making. We look at these awards as an opportunity to not only recognise what we are doing but also to be an example for other businesses. With more awards and businesses earning recognition to point to in this space that says that there is real momentum in driving change and shows other businesses what is possible.
What is the best piece of advice you have received on your career journey?
Early in my career I received advice from one of my managers at the time – that if I had a seat in a meeting I should use it. I learned from them to be deliberate and to play an active role in conversations, to add value and not just take up space or assume a note-taking role. I have paid that advice forward to every individual I interact with ever since.
If you could go back and change one decision you have made as CEO, what would it be?
If I could go back, I would be myself sooner. When I became a Group CEO of Kin + Carta Americas, I spent my first few months trying to act and lead in the same way my predecessor would. This generated some friction with employees as they could see my leadership wasn't completely genuine. And they were right! If I had been more authentic from the start and leaned on my own leadership style faster, it would have been a smoother transition for everyone. In my new role as Global CEO, I have learned to trust myself and lead with my own authentic style.

Kelly Manthey – leading by example
Kelly Manthey led Kin + Carta's Americas business through the Great Resignation while still ensuring the company earned multiple accolades for Best Workplace, including Fast Company's Best Workplaces for Innovators, Consulting Magazine's Best Large Firms to Work For, and Fortune Magazine's Best Places to Work.
She is a contributor to Forbes, founder of the Women in Technology forum at Kin + Carta and a member of the Board of Directors for both Skills for Chicagoland's Future and Illinois Technology Association. She has also been named in The Consulting Report's Top 25 Women Leaders in IT Services, Crain's Chicago Business Tech 50, and is an active advocate for inclusion, diversity, and raising the visibility of women in the technology sector.
About Kin + Carta
"We build mission-critical applications for some of the most recognisable brands in the world. Our capabilities live at the centre of data, technology, and digital experiences. When speed, depth of expertise, and agility matter, we partner with clients to help them innovate, modernise and optimise existing applications, and enable our clients by giving them the tools, modern delivery practices, and teams to scale."