LEGO promotes recycling and circular economy at its campus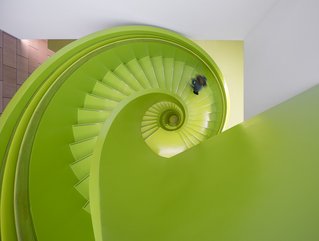 The leading children's toy producer, LEGO has completed a new campus at its Denmark headquarters showing how to recycle and leverage a circular economy
The children's toy market is home to many plastic-based items and has been ever since it was commercialised. By the 1900s, plastic was commonplace in the industry and has become a staple material for the majority of projects on the market today due to its versatility and price. But, there will soon be no place for plastics in a world where environmental, social and governance (ESG) takes precedence over the industry.

LEGO has certainly had its work cut out with plastic being the primary material for its products, but the firm has taken initiative to determine the best use cases for its miniature building blocks at their end of life stage. This starts internally.

Building sustainable premises with LEGO
Everyone has witnessed what LEGO products are capable of. It's likely that any toy shop consumers venture into will have a form of sculpture created with LEGO. But, it is the first time we've seen its products recycled into building things much larger than lego figures.
At the company's headquarters in Billund, Denmark, the company used 11,000 pounds (almost five tonnes) of recycled LEGO pieces in the furnishing of its campus. This amount contributed to the building, which spans 54,000 square metres and is capable of housing 2,000 employees.
The recycling LEGO was used to build all outdoor furniture for the site.
LEGO is aligned with ESG goals with sustainable sourcing
This is but one of the ways in which LEGO has contributed to a circular economy with the overarching goal of eliminating single-use plastic and circulating materials that are already in use.
The company seems ahead of the game, announcing a few years ago that it would swap out its plastics for sustainably-sourced materials as one step to achieving this. Since that announcement, the firm has executed this with a suitable product for its plant-based building blocks.
Sustainable packaging is also in development and, by 2025, the company plans to make all cartons from recycled materials while also designing them in such a way that it becomes easier for consumers to recycle them again.
Are the old plastics recycled?
The company is all for a circular economy, which doesn't always refer to the process of breaking down and reusing materials. Under its 'Replay' initiative, LEGO gives consumers the chance to pass on their used or unwanted products to children in need.
So far, the company has donated around 118,678 boxes of LEGO bricks equating to 327,468 kilograms and served 119,418 children. The company makes it simple to pass on products across the US and Canada, by encouraging LEGO owners to box up any old pieces and send them off themselves.