Mastercard: the sustainable future of payment services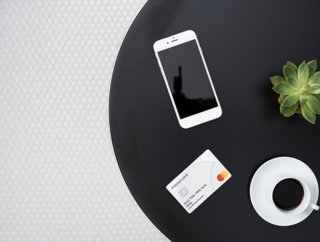 Mastercard is preparing for a sustainable future in the finance industry with its ESG commitments, spanning renewables, sourcing and emissions
In 2021, Mastercard reported on its achievements in the realm of sustainability, which incorporated financial support for small businesses and underrepresented groups. The company committed US$250mn towards financial tools, technology, products, funding and data insights for small businesses, and US$500mn to close the wealth gap in black communities in the US.
But, this is a minor effort of the company's overall sustainability strategy, which incorporates the adoption or acquisition of renewable energy sources, reducing its emissions and sourcing more sustainable materials for its cards, which are used by more than 3 billion people across the globe.
Emissions reduction targets at Mastercard
Emissions reduction is a critical step for all organisations and Mastercard is no exception. Committing to the Science-Based Targets initiative (SBTi), the company expects a 38% reduction in Scope 1 and 2 greenhouse gas emissions by 2025. Scope 3 will follow with a 20% reduction based on 2016 figures.
As a member of the RE100, a global initiative that encourages collaboration between global renewable energy leaders, Mastercard's ability to source renewable energy will make a significant impact on its emissions as it continues its procurement of 100% renewable energy across its operations.
Building greener premises for Mastercard operations
The operation of premises can come with a significant contribution to carbon emissions, but Mastercard is working to develop green buildings and data centres that are certified by Leadership in Energy and Environmental Design (LEED). Undergoing these developments led to green certification across 90% of its workspaces.
Sustainably-sourced credit card materials
The company's cards will become more sustainable as Mastercard aims to source better materials for them. To reduce first-use plastics in its cards, it will follow standards to create bio-sourced, chlorine-free and degradable cards, which are labelled with a new badge to show the users that they are produced sustainably.
On the subject of cards, the Wildlife Impact Card will also give the company a sustainable edge as it aims to support the one million plan and animal species that are at risk of extinction. These gift cards are designed for customers with a passion for nature and environmental action who wish to help protect wildlife.
Mastercard has teamed up with Conservation International on the project that will help protect conservation areas spanning 40 million hectares of land and around 4.5 square kilometres of the sea across the globe. Customers can donate to the project and will receive a gift card with a wildlife image or design that is given an expiry date to represent when a particular species is expected to be extinct. The return for Conservation International is a US$1 donation.
• Join global business leaders and sustainability experts taking meaningful action at Sustainability LIVE, held at Tobacco Dock, London, 23-24 February 2022. Register to attend today! Click here to learn more.