McLaren Racing announce world-first sustainability programme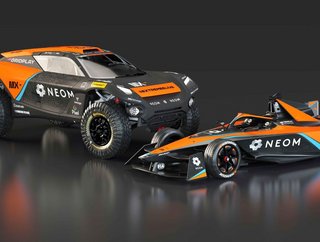 Zak Brown, CEO of McLaren Racing and many other significant figures came to the McLaren Technology Centre to announce its NEOM sustainability partnership
Taking on sustainability is one of the major challenges adopted by motorsports. From sustainable development of Formula 1 vehicles to the implementation of electric drive train the Extreme E machine, McLaren Racing invited us to witness the unveiling of its latest livery for the Extreme E car and its Formula E vehicle, marking the team's entry into the sustainable racing series.
The McLaren Technology Centre in Woking, UK, also plays host to guests from the Saudi Arabian smart city NEOM as it announces a strategic partnership that will drive a sustainable future in both motorsport and urban living.
Attendees were invited exclusively to witness the announcement where leaders including, Zak Brown, CEO of McLaren Racing, Rayan Fayez, Deputy CEO of NEOM, as well as representatives from the the technology side and female figures at the forefront.
Jan Paterson, Managing Director Sport at Neom, and Emma Gilmour, McLaren Racing's first female Extreme E driver took to the stage to discuss the inclusion of women in motorsport and the pioneering technologies that they are working on to drive electric motorsports forward.
Discussing further details of technology and data applications within the McLaren Racing and NEOM partnership, Vishal Wanchoo, CEO of Oxagon, Region of NEOM, and Mark Mathieson, Lead Partner in the McLaren Accelerator, conversed about the significance of the project and how both organisations will coincide to develop as partners. Mathieson also stressed during the presentation that their work will be an act of cohesion, not as a service to one or the other.
During a roundtable discussion post-announcement, Mathieson says:
"It's a fantastic opportunity. It's a clean sheet. If we look at Oxagon as a manufacturing facility, or region even, I can't think of another occasion where you'd get that clean sheet. A chance to think about the future and map that out."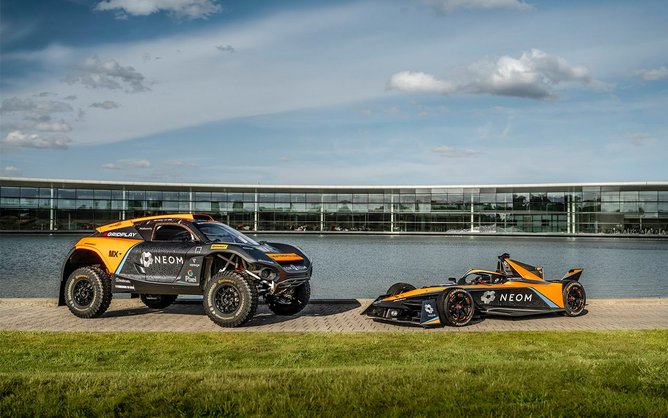 What is the McLaren Accelerator programme?
A mission to drive technological innovation to meet the needs of a growing, and currently unsustainable world. The McLaren Accelerator programme is the partnership's effort to drive circularity and innovation in motorsport technology to be relayed into plans for NEOM's Oxagon project. Through the partnership, the organisations will pioneer solutions to advance clean industry technology, drive innovation, build integrated supply chain solutions, develop a next-generation port, and help communities to thrive in the process.
Located on the coast of the Red Sea, Hexagon will showcase innovative capabilities and breed a better quality of life for inhabitants who will benefit from minimal travel to the resources they need. This is catalysed by McLaren's use of data, which is a critical asset of motorsport with updates to its latest Formula 1 model as it receives new updates every 17 minutes, 365 days a year.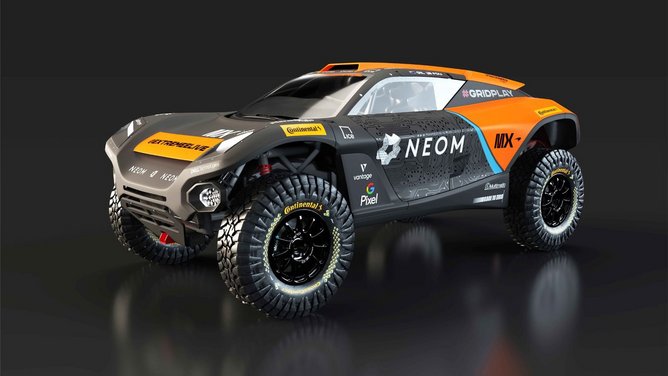 Discussing McLaren Racing's sustainability report
Towards the end of the press event, we caught up with Kim Wilson, Sustainability Director at McLaren Racing, who—with only five months at the organisation—was the driving force in the production of its first sustainability report. A first for motorsport.
The report highlights the key pillars of McLaren Racing, which Wilson was pleased to address in a roundtable discussion: Net zero, circular economy, diversity, equity & inclusions (D,E&I), and health and well-being.
Particularly, she explains the efforts made to support underrepresented groups through its D,E&I strategy.
"We've already made some good strides in that space," says Wilson.
"One of the big things is looking at our recruitment. We've already changed our recruitment process and we've already changed the ways we go about it to try and de-bias that and widen the talent pool."
Wilson also addresses some of the emissions-reduction efforts and circular principles achieved by the team.
"We signed up to the Science-Based Targets initiative. Now that's a commitment we've got to get our targets validated and that's a really big goal for us to say a third party has said 'yes,l we're on the right track to paying our part in reducing our emissions towards 1.5 degree world," she says.
"In terms of a circular economy, there are two things that I really want to achieve. One is to get a project off the ground that is really starting to address our ambition of a fully circular formula 1 car by 2030. That at the moment is a concept we've got to get going. And that will involve partnerships."