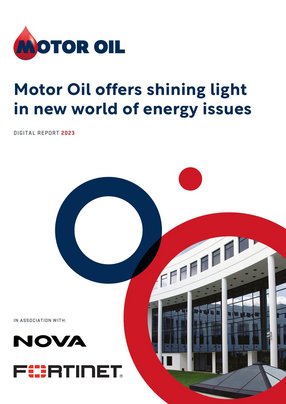 Motor Oil offers shining light in new world of energy issues
Nick Giannakakis, Group Chief Information Officer at Motor Oil, on how technology can help the world transition to a more sustainable way of using energy
Greece's Motor Oil is taking decisive action to address climate change and help the world transition to a more sustainable way of using energy. With a strong track record in the energy sector, spanning over 50 years in Greece and the Eastern Mediterranean region, the company is well-equipped to guide the industry towards a brighter future.
Motor Oil's ambitious plan to transition to a new energy environment includes dynamic targets and is the largest of its kind in Southeastern Europe. As the company looks towards 2030, it is clear that Motor Oil is committed to driving positive change in the energy industry.
Founded in 1970 – and marking the launch of its refinery in Corinth two years later – Motor Oil has built a Europe-leading role for itself in the sectors of crude oil refining and the marketing of petroleum products in Greece and the greater eastern Mediterranean region. The company's workforce of more than 2,500 supplies customers with a wide range of high-quality products and exports to more than 70 countries.
"The question I ask myself when I wake up is: 'What makes me feel like I want to jump out of bed and come to the office?'," says Nick Giannakakis, Group Chief Information Officer at Motor Oil. "And the answer is that I am driven by the proposition. It's the promise I give to all my colleagues that I will equip them and enable them to do their jobs with technology and accomplish mission-critical priorities. This commitment then cascades down to my direct reports and on to the entire technology community in this large-scale organisation."
A graduate of the International Institute for Management Development (IMD) in Lausanne, Switzerland, Giannakakis has a Bachelor's degree in physics, a postgraduate degree in industrial systems administration and over 15 years of experience in executive roles in the field of information technology. He has worked for several well-known multinational organisations, and, in 2021, he was recognised as one of the top 100 Chief Information Officers.
Giannakakis says he and his team take pride in the way they have helped support Motor Oil in its new organisational strategy. "We're very proud of how we innovate and what we can digitise at one of Europe's largest industrial operations with solutions like predictive maintenance.
"There is also a lot to be proud of in the work we've done in the retail sector and how we have launched one of the largest EV charging solutions in this part of the world," says Giannakakis.
"And last, but certainly not least, we are proud and pleased with the work regarding sustainability. To give you an idea, when I joined the organisation three years ago, our renewable footprint was quite low," he says. "Today, we are maybe the second largest renewable producer in this part of the world, and this is also part of our contribution."
Industrial complex in Greece leads the way in Europe
Motor Oil is a publicly traded company, listed on the Athens Exchange since 2001. It is included in several indices, including the Athex Composite Share Price Index, the FTSE/Athex Large Cap index, the MSCI Greece Small Cap Index, and the FTSE4Good Index Series.
The company operates a refinery, ancillary plants, and fuel distribution facilities that form the largest, privately-owned industrial complex in Greece and are considered among the most modern in Europe.
Motor Oil primarily exports its products, which are made with advanced technology that allows the company to adjust the final product mix to market needs and achieve higher refining margins than other Mediterranean refineries.
Subsidiaries of the company, Avin Oil and Coral (formerly Shell Hellas) also have a significant presence in the liquid fuel retail sector, with Coral operating in several countries besides Greece.
The company's subsidiary LPC is involved in the industrial production and trade of basic and packaged lubricants and acts as the agent for Valvoline lubricants in Greece. Coral Gas – another subsidiary – is involved in storing, packaging, and marketing bottled and bulk liquified gas, as well as liquified gas for vehicles.
In 2017, Motor Oil established a subsidiary in Cyprus to expand its activities. The company's subsidiary NRG Trading House Energy is involved in the power and natural gas market, offering electricity and natural gas programmes, in addition to comprehensive services for residential and commercial customers.
Motor Oil's €2.5bn investment in growth and energy transition
In the face of global challenges, Motor Oil is making significant investments in the energy transition in Southeastern Europe as part of its efforts to transition to a new energy environment.
These investments reflect the company's commitment to securing energy supply, promoting the energy transition, and generating sustainable returns for shareholders, while also aligning with the company's strategic priorities. The plan is being implemented in the context of geopolitical and economic instability, as well as significant environmental challenges.
Commitment to acting responsibly
Enhancement of energy efficiency
Acceleration of the renewable energy penetration
Investment in new sustainable technologies
Provision of energy & mobility solutions to customers
Motor Oil plans to invest more than €2.5bn in growth and energy transition projects, including renewable energy sources (RES), petrochemical products, natural gas, biofuels, hydrogen, and decarbonisation.
Additionally, the company will invest over €1.5bn to improve infrastructure and increase resilience through facility maintenance, logistical improvements, digitalisation, and projects related to efficiency, health, safety, and the environment.
These investments are part of a plan to create jobs, growth, and value for stakeholders, while simultaneously being environmentally and socially responsible and contributing to the country's gross domestic product (GDP).
Four strategic pillars form the basis of this plan: the first is expanding the company's renewable energy portfolio through its subsidiary, MORE; the second is building an electromobility network through investments in e-mobility, strategic partnerships and installing charging points at gas stations. The goal is to have over 1,000 charging points by 2023, with a target of 4,000 by 2030.
The third pillar focuses on the circular economy and alternative fuels, including the production of green hydrogen through a joint venture with PPC, the construction of a natural gas-fuelled power plant with GEK TERNA, and investment in solids and waste management.
The fourth pillar involves improving the resiliency and sustainability of Motor Oil's Corinth refinery, including the construction of a Naphtha Treatment Complex and the investment in a new propylene unit, as well as energy upgrades and infrastructure optimisation at the refinery.
A combined community of partners
Motor Oil works with a range of partners and service providers, all of which it sees as a combined community dedicated to improving and refining the company's business. It is a high priority for Motor Oil.
This community includes VMWare, which Nick describes as one of the company's most innovative partners. Motor Oil has worked closely with VMWare on the company's transition to cloud technologies.
VMWare's work with Motor Oil has become a reference case for other companies, due to its success. This makes Giannakakis proud. "VMWare is one of the partners that contributed significantly towards our expansion strategy execution," enthuses Giannakakis.
Other key partners include leading security company Fortinet, which works with Motor Oil on security regarding the company's retail outlets. "To give you some context, we are one of the biggest retailers in this part of the world, with approximately 1,500 outlets," says Giannakakis. "We've been focused on expanding the services and goods in this area, and this involves scalability and, of course, security aspects, which are a key element of everything we do. And Fortinet is exactly the partner we need to allow us to do that."
As result of an RFP process during 2022 and a technical evaluation of the best available technologies and vendors globally, MOH decided to strategically be partnered with Fortinet for the implementation of a wide-range SD-Branch project at MOH, taking advantage of the Fortinet SD-WAN, MFA, networking and WiFi technologies. There are many benefits for MOH from this project and the Fortinet Security Fabric including their increased availability, performance of their branches' communication paths, interaction with their central datacenters and applications, increased security at their Edge infrastructure and significant reduction at future OpEx. The partnership is strengthened as they can cover the IoT challenges by dynamic detection, segmentation, and protection, and all provided technologies are future proof ready and easily expandable and adjustable for ZTNA & SASE.
Motor Oil also lists Microsoft as a key partner, providing a wide range of services including machine learning and cloud infrastructure, in addition to the Greek telecoms company Nova, with which Motor Oil has a strategic alliance.
"I truly believe that telco companies with large ICT programs are key partners that will enable us to achieve our ambitious goals," says Giannakakis.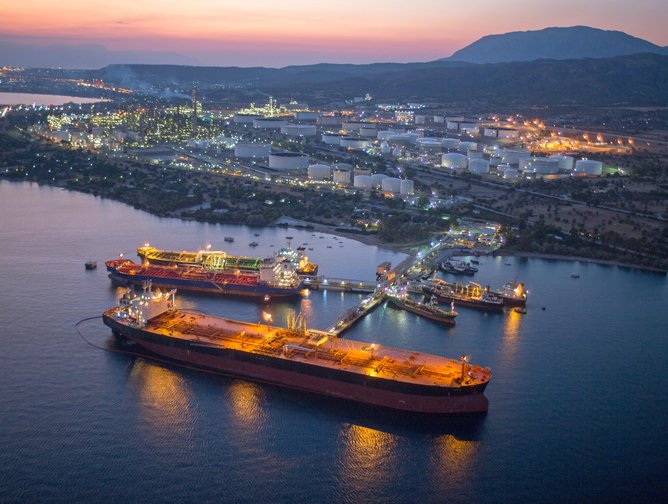 Motor Oil Hellas Corinth Refineries SA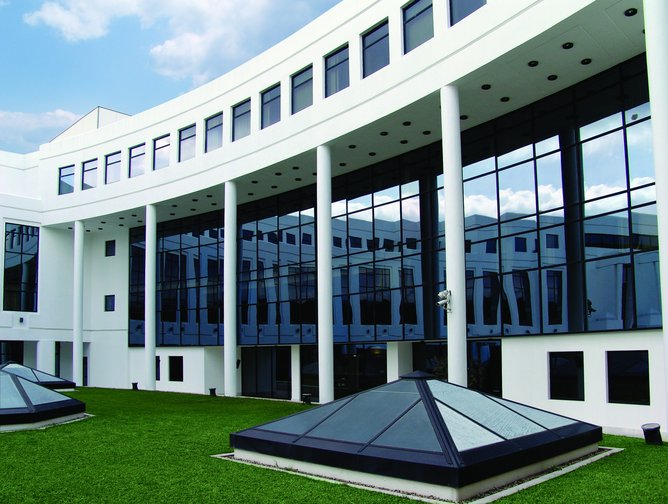 Motor Oil Hellas Corinth Refineries SA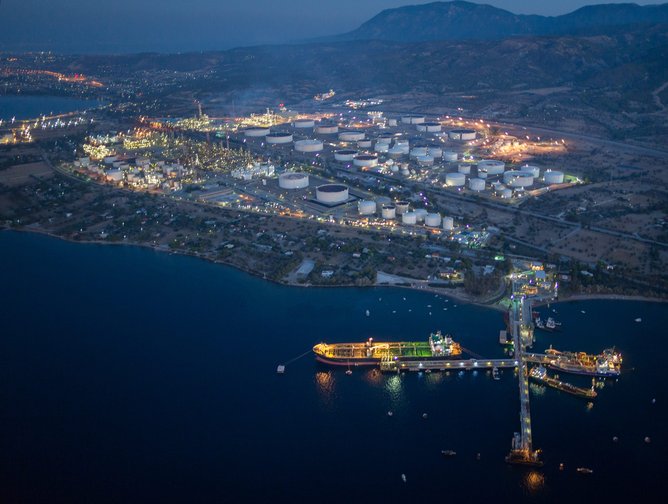 Motor Oil Hellas Corinth Refineries SA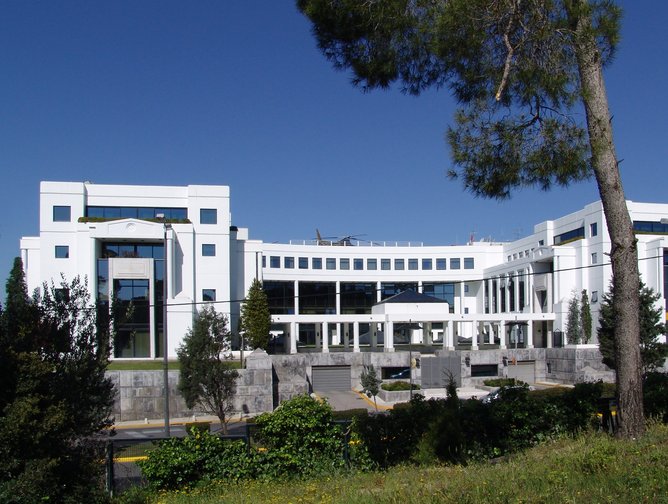 Motor Oil Hellas Corinth Refineries SA