Polestar improves sustainable sourcing and EV technology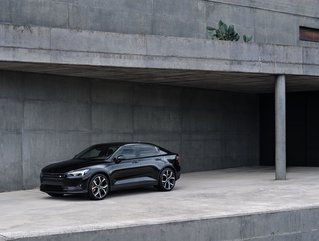 The all-electric carmaker has seen growth in demand for its EVs and is concentrating on sustainable sourcing and new energy saving battery technology
The automotive sector is changing and the rapid increase in electric vehicle (EV) sales is changing how the roads look. As one of the great triumphs in aid of sustainability, carmakers are constantly reiterating the importance of technological development and sourcing to ensure that new EVs are compliant with both the standards of the organisations and the planet as a whole.

When it comes to aesthetics, Polestar is one that has caught the eye of consumers and the firm has raised its target number of sales to 65,000 globally. The organisation has certainly developed a great looking product that performs for car owners and will continue to do so with its latest developments.

Polestar enhances EV sustainability credentials
The long-short of it can be explained in a simple quote from the company's Chief Executive Officer, Thomas Ingenlath, who says "we have revisited materials and processes that go into making Polestar 2, introducing updates that reduce the climate impact and increase material traceability of this award-winning car."
The firm has been working on its Polestar 2 model to continuously improve upon its design and functionality to make it more efficient both in operation and throughout its supply chain. The company promotes its 'vegan first' approach, meaning that customers are encouraged to buy the standard interior made of responsibly-sourced materials. As the second option of interior, sustainable leather is sourced to provide customers with options for further quality and luxury.
Ingenlath also says: "These are important additions to how we can improve cars over their lifetime. Not just with functionality and design updates, but addressing sustainability and carbon footprint as well."
"We require that all leather used in Polestar products live up to the strictest standards on animal welfare and the Five Freedoms*, as well as being fully traceable and chrome-free," says Polestar's Head of Sustainability, Fredrika Klarén.
Component sustainability is traceable
The EV producer is also on a mission to provide traceability of its vehicle components, including those used in its batteries. The firm works with Circulor, a blockchain partner, to trace the minerals used in its batteries, which also leverage improved cell chemistry, increasing their capacity from 64kWh to 69kWh. This added capacity increases the potential range of each vehicle by 18 miles and creates a faster charge from 116kW to 130kW.
"A first pilot has been rolled out, replacing the aluminium in the wheels with low-carbon aluminium that is produced using renewable energy," says Klarén.
"We expect this to result in a 600 kg CO2e reduction for Polestar 2 in the second half of the year."