Rolls-Royce sustainability leader talks at Reset Connect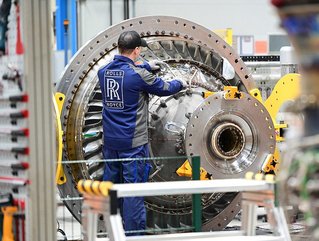 Rachael Everard, Head of Sustainability at Rolls-Royce provides insight into the organisation leading up to her speech at the Reset Connect event in London
Major innovation is shaping the way that industries become more sustainable. Behind the scenes of all finished machines are the components that run them and Rolls-Royce holds a picture stakeholder in various industries as it supplies the latest, most sustainable solutions for a difficult market to decarbonise.
The company is responsible for the development of power systems that meet sustainability requirements, by developing cutting-edge technologies that transform aircraft and other vehicles. The heritage organisation continues to impress through the development of all-electric solutions for the future.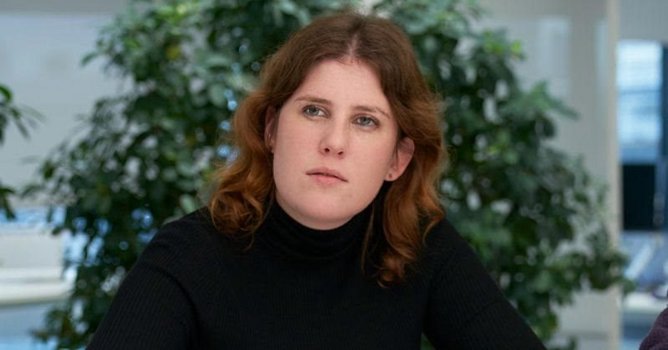 Rachael Everard is the Head of Sustainability at Rolls-Royce and has shared her interest in the topic and why it is such a critical step for the company to decarbonise its solutions as part of a wider strategy among its customers.
As she prepares to speak at Reset Connect, which takes place from the 28th to the 29th June 2022, we found out more about her role and sustainability at Rolls-Royce.
What does it mean to be the head of sustainability?
My job is to help steer the organisation to be more responsible and resilient. It's about understanding the needs of the business, and of society and the environment, and helping the organisation to respond to them. It's quite varied – one minute I can be talking about the emissions that come from a gas turbine engine, the next about our progress on diversity and inclusion – but fundamentally it's about helping the people in Rolls-Royce, at all levels, to take environmental, social and ethical factors into account in the decisions they make, for the good of the organisation, and wider society.
What projects have you been involved in at Rolls-Royce?
Over the past few years, Rolls-Royce has become increasingly active and involved in the conversation around climate change and decarbonisation. Climate change is both a key risk and the greatest opportunity the organisation has faced in its 100-year history.
Rolls-Royce operates in critical systems that form the backbone of modern society – power transport and the built environment – and these systems that are also the hardest to decarbonise. Through technology and innovation we can envision a pathway to divorce the high carbon impact associated with those systems – with activities such as powering our cities and hospitals, travelling to visit loved ones, transporting goods around the world – to play a vital important role in the energy transition. I'm really proud of the position that the company and its leadership have adopted on climate action, and the commitment we have made to reach net zero carbon by 2050.
My favourite moment was taking to the main stage with some colleagues at COP26 last year in Glasgow to share our vision for decarbonising aviation. This was a unique opportunity to discuss the progress we had made, the opportunities we were grasping and some of the challenges we as a company and as a wider sector were grappling with in such a prestigious forum. The audience was made up of government officials and policymakers, business leaders, academics, climate activists and NGOs; people from different backgrounds and with different perspectives but with a common goal of curbing global temperature rise to 1.5°C.
The Glasgow-based COP26 felt like a culmination of activity that we as an organisation and as a wider climate community had been working on for such a long time and, for me personally, it was a huge privilege to play a small part in it. But what was perhaps most rewarding was the reaction and response from the people at Rolls-Royce who saw the way we showed up at Glasgow, and felt inspired, engaged and empowered by it. I hadn't anticipated that reaction by any means, and as a result I've never felt more valued for the work that we are doing.
What sustainability challenges is Rolls-Royce looking to address?
As individuals, as society, and as a company, we will face choices in the journey to reducing carbon and tackling climate change. Some of these might be relatively straightforward, especially at an individual level: 'Do I go vegan?' 'Should I drive an electric car?' 'Do I really need another pair of jeans?' Others might be harder. As a society we face difficult choices: 'What role will nuclear power play in our energy mix?' 'Am I prepared to take longer to get to my destination, to face more layovers and a less direct route, if it means reducing the carbon impact of my journey?' 'Will I be comfortable flying on a plane that looks different or uses a different fuel type than I'm used to?'
For a company like Rolls-Royce, we need to pre-empt some of those choices and we need to be ready to respond to them. That can be difficult, especially with a long lifecycle business – the engines we are producing today will still be flying in 2050, when science tells us we must reach net zero carbon. So we need to future-proof that technology so it can be compatible with that.
From a sustainability perspective, we also need to understand the wider implications, the known and knock-on consequences of the choices we make. For example, increasing the use of composite materials in our engines will reduce weight and therefore carbon emissions, but it can reduce our ability to recycle the engines when they reach the end of their usable life. Expanding our technology into increasingly electrical systems means increasing our usage of raw materials, such as cobalt and lithium, which can carry known environmental and human rights-related risk and impact deep in the supply chain.
How will Rolls-Royce overcome these challenges?
There's an excellent quote from Kofi Annan "knowledge is power. Information is liberating." To make a sustainable decision, it must be an informed decision – informed by both fact (scientific knowledge, technical data) and fiction (public opinion, stakeholder sentiment). So we're trying to gather as much information as possible to help us make those decisions.
Secondly, I think sustainability is all about collaboration and partnership. While there is an obvious competitive advantage in having the most efficient products and the best sustainability performance; protecting the planet and society is a race we all need to win. As an organisation we're working in collaboration with partners across our value chain, large and small, to unpick shared challenges and find common solutions. This is very relevant to the markets Rolls-Royce operates in – our products are typically integrated with someone else's platform, whether that's an engine on a plane or a ship, or a power generator into a data centre or a hospital – so we need to work in partnership on technology solutions.
That applies not just in technology but across all we do as an organisation – we have shared strategies, shared value chains, sometimes even shared facilities – so we need to work together across all these areas.
Where do you see Rolls-Royce in the next 12 - 18 months?
The next 18 months will be a really exciting time as we see a number of the technology levers we are pursuing to decarbonise our activities and the systems we are part of come to fruition. For example, we will run our UltraFan engine – the next generation of gas turbine technology for commercial aviation – for the first time using 100% sustainable aviation fuel on our new test bed in Derby, UK. We will pilot a hydrogen fuel cell that can be used to power hospitals, factories and even remote communities without generating any CO2 at our facility in Friedrichshafen, Germany. And we will progress our plans to deploy small nuclear power stations and direct air capture technologies to accelerate the clean energy transition.