The sustainability tech trend changing the meaning of 'new'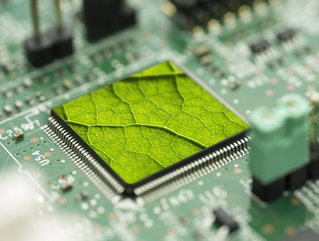 Jason Ash, co-founder of declutter app YoungPlanet, discusses how technology and consumerism can support the circular economy and sustainable habits
We all know that sustainability is important. From putting out the recycling bins each week to reading headlines about the COP26 summit, most of us are aware of the need to go green. But the question of how to take meaningful action still remains, especially when the concept of consumerism is so entrenched into our everyday lives. Some businesses thrive off the premise that 'new' is desirable, from the latest smartphones to seasonal wardrobes, but the shift towards a circular alternative is emerging from decades of irresponsible consumption - and it's being led by technology.
Consumerism and the responsibility to embrace the circular economy
As of March 2022, there are thousands of self-motivational apps available to anybody wanting to prioritise health and wellbeing, such as Calm, Headspace and Insight Timer. But developing solutions to disrupt how communities behave with regard to sustainability is a little more complex. Each cohort of our society has its own responsibility to embrace the circular economy. Whether that entails restaurants contributing to food banks, or corporates committing to reusing office furniture, there simply isn't a need to spend unnecessary amounts on buying brand new.
Compared to the linear economy, in which resources are taken from the ground to make products that are used just as quickly as they are discarded, the circular economy promotes environmental sustainability through a model of reusing. It's unsurprising that the willingness to embrace new circular solutions is on the rise. It was just last year that the IPCC rang the alarm on human-induced global warming and the need to reach net-zero CO2 emissions, alongside COP26 conference discussions that created a stronger corporate engagement with sustainability. By the end of last year, over 2,000 companies had set targets to reduce emissions through the Science-Based Targets initiative (SBTi).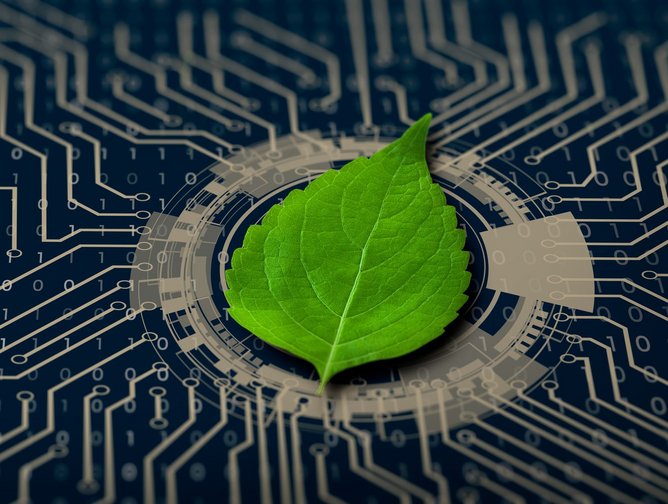 Sustainably must be a shared responsibility
Thankfully, technology is emerging to provide an opportunity for more of us to go green and ultimately change the meaning of 'new'. Gone are the days of buying straight off the shelf. We're now entering an era in which second-hand can become first choice, and living sustainably can become a shared responsibility. Online platforms are emerging that are designed for businesses, leading the way to help enterprises reduce their own waste by providing central circular marketplaces to redistribute items to others.
Platforms of this kind create value by facilitating exchanges between two or more interdependent groups, connecting companies and individuals that don't organically communicate, to give and receive items that would otherwise be destined for landfill.
However, businesses aren't the only ones who can benefit from this emerging technology trend.
YoungPlanet is an app that quickly helps to find new homes for good quality children's items and toys, and is focused on helping families adopt healthier, more sustainable habits when it comes to the disposal of children's goods. Following the UN 'code red' report and ambitious targets set at the COP26 summit, the urgency for families to embrace sustainable habits has never been more prominent. YoungPlanet has been designed to enable families to participate in the circular economy quickly and easily, tackling the 80% of consumer goods that are eventually burned or landfilled because of poor design and a lack of end-of-life collection options. To date, YoungPlanet has prevented over 20,000 items from being thrown out.
Growing sustainability habits
The need for us all to take decisive action towards becoming greener has also led to the development of eco-behavioural platforms such as Ailuna; equipping families with tangible, habitual targets for a more sustainable way of life, that are delivered in bite-size chunks. Prior to the development of green-tech, a vast proportion of us struggled to participate in the circular economy as fully as we would have liked, but these new tech trends are facilitating this change like never before. Users are inspired to make small but meaningful changes to their everyday lives, from avoiding food waste to cutting down electricity usage.
The key to making the most of the circular economy is widening the understanding of its potential. No longer limited to enterprise, this updated meaning of 'new' becomes realistic when more of us make the leap from wanting to do good to confidently taking action. Technology is becoming increasingly helpful in allowing us to do this, and the next few years look to be monumental in encouraging us to move in a more circular direction.
By Jason Ash, co-founder of YoungPlanet