Top 10: Eye catching, sustainable companies from Ukraine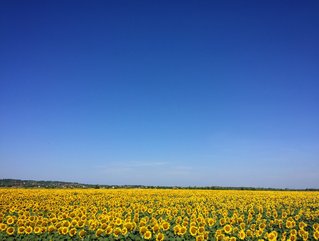 From energy companies to electric bikes, Ukraine is home to a range of innovative, sustainable businesses, emerging into the digital age as a startup hub
Tech company Grammarly may be the most well-known Ukrainian technology company, but the country is also gaining recognition for its sustainability businesses. Many operate globally, even if consumers are not always aware that they were founded in Ukraine. Nonetheless, the country deserves special mention for birthing a large number of established and emerging sustainable businesses.
Many Ukrainian companies have moved operations in response to the invasion of Ukraine. In the hope of a peaceful end to the conflict, we want to highlight these companies, who may well play a role in building back Ukraine's economy.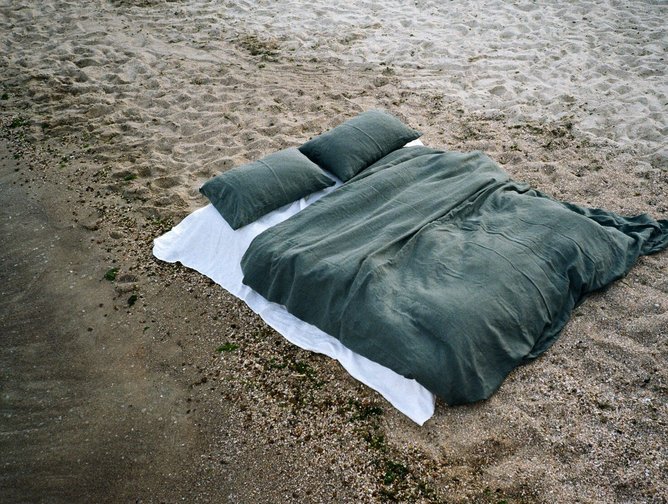 10: SEA Me Linen
SEA ME Linen, founded in Odesa, Ukraine, by Natalya Ishchenko and Eteri Saneblidze, combines sustainability with minimalist aesthetics, introducing slow fashion to the bedding and sleepwear industries. SEA ME bedding and PJ sets are made from 100% pure European Oeko-tex certified linen, which means they are free of harmful chemicals. They are designed to be lightweight, breathable, and long-lasting. The items are handcrafted from high-quality linen that does not fade or dwindle after laundering. Since its inception, the company has grown by 150 to 200% each year.
09: KAISSA
KAISSA is a well-known sunflower oil producer in Ukraine. Since its inception in 2008 in the Kherson region, the company has sought to increase its manufacturing capacity.
KAISSA also incorporates Verkhneserogozkiy PFO, an oil processing factory; VVVV, a deodorisation and refining plant; and SUN LIGHT, a bottled oil factory. They are linked by a common objective: the production of exceptional sunflower oil that meets all global safety requirements. Each factory is an essential link in the sunflower seed processing chain. The KAISSA group has extensive experience in this field, allowing it to distribute Ukrainian sunflower oil in all CIS countries.
08: Clear Energy
Petro Bahrii, Mykhailo Kuchirka, and Andrii Hrinenko founded Clear Energy in July 2015. The company's goal was to operate in the power sector. In June 2016, the company's experts operated a thermal power plant that runs on waste from the woodworking industry and is outfitted with equipment from well-known global manufacturers.
Since 2017, the company has grown its operations and begun managing the degassing of solid municipal waste landfills by placing a gas-electric generator unit for energy production in conjunction with a biogas collection and disposal system. The company now employs over 600 people, including top-tier professionals with vast experience in the energy industry.
Watch a corporate video here.
07: Complect Ecology
Complect Ecology is a manufacturing and engineering firm that provides environmental protection solutions ranging from constructing simple systems of specific treatment facilities to complex engineering facilities. It received recognition from Ukraine's Verkhovna Rada Committee on Environmental Policy, Nature Management, and the Elimination of the Consequences of the Chernobyl Disaster for its achievements in wastewater treatment and water treatment.
06: Energoatom
Energoatom, or the National Nuclear Energy Generating Company of Ukraine, is a Ukrainian state enterprise that operates all four nuclear power plants in Ukraine. Energoatom is involved in the construction of new power units as well as the rehabilitation of existing ones, the purchase of nuclear fuel and the removal of radioactive waste, the establishment of a national infrastructure for spent fuel and radioactive waste management, the preservation of safety at nuclear facilities, restructuring and qualification upgrades.
In 2021, Energoatom and Ukrenergo conducted tests at unit 1 of the Zaporozhye NPP to assure compliance with the Transmission System Code requirements in order to acquire a certificate that would allow Energoatom to deliver the power unit to the Ancillary Services Market (RDP). To guarantee the United Energy System of Ukraine's long-term and dependable operation, the transmission system operator (TSO) employs ancillary services purchased on the market on a competitive basis.
05: Ukrenergo
Ukrenergo, a Ukrainian state-owned company, was founded 23 years ago and now operates Ukraine's electricity transmission system and is the primary operator of the country's high-voltage transmission system.
Last year, the company issued its first green and sustainability-linked Eurobonds worth US$825 million. Ukrenergo aims to use the funds to repay the loans owed to the Guaranteed Buyer as well as to finance or refinance qualified green initiatives in renewable energy, grid infrastructure, and energy efficiency.
04: SolarGaps
SolarGaps is a Ukrainian company that is developing smart window blinds that not only block sunlight but also produce solar energy. When Evgeniy Erik, Founder & CEO of SolarGaps, saw how sunflowers follow the sun, he had the inkling to integrate solar panels and wide horizontal blinds. The solar panels monitor the position of the sun and adjust accordingly, enhancing sunlight absorption.
In terms of long-term goals, SolarGaps is vigorously seeking to increase its distribution system and offer every customer in the world the opportunity to purchase its products. Furthermore, there are plans to develop the product line and reduce the system's cost.
03: Delfast
Delfast is a Ukrainian producer of electric bikes. Founded in 2014, the company began as an eco-delivery service based in Kyiv with environmental sustainability being the primary focus before pivoting to the bike business.
With a range of 367 kilometres on a single charge, Delfast bikes are primarily aimed at bike enthusiasts with an eco-conscious mindset who want to save money on gas by shifting to an electric vehicle. Delfast's main market has been the United States and is where the team recognises the biggest potential to grow.
02: Effa
Launched in 2017, Effa is a manufacturer of single-use paper toothbrushes. The toothbrush's body is composed of sugar cane paper and lacquered with a corn starch nano-layer, which, according to the founders, makes Effa "the cleanest toothbrush ever". Effa comes with a single eco-pack that dissolves in water and contains an in-built toothpaste in the form of a small pill. In order to reduce environmental impact, the toothbrush bristles are made partially of castor oil and partly of an innovative Nylon 4.
Effa was named one of the top five climate startups at the Clim@ Innovation Competition, held on June 25, 2018, by the investment firm Finance in Motion in Frankfurt, Germany. Last year, in 2021, the rising startup confirmed a US$500,000 round from an angel investor.
01: Haus.me
Haus.me was founded in 2016 by Max and Julia Gerbut. It was initially called PassiveDom but later rebranded in 2019. It is the world's first fully autonomous, solar-powered building, and its designers claim that Haus Me is the world's warmest residential building. It is made using 3D printing and can be built in a single day.
Haus.me's building can be built in a single day, made to fit any ground, and relocated to a new location in a matter of hours if necessary. Customers can order a house in the morning and move in by the evening.