Supply Chain Sustainability
Top 10: Famous B Corps that are driving industry change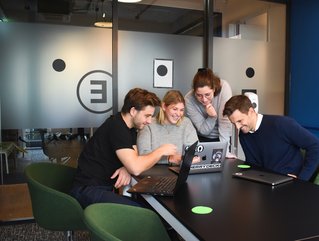 Some of the most recognisable B Corps are proof that business interest can combine with ethical principles without inflicting harm on people and nature
Companies earning B Corp recognition have pledged to utilise their operations to build a more inclusive and sustainable economy. They try to minimise inequality, lower poverty levels, while building healthier environments, stronger communities, and good jobs.
We picked 10 B Corps that are helping fuel a global movement by leveraging business as a force for good. Listed in no particular order.
10: The Body Shop
Even before it was accredited by the Humane Cosmetics Standard, The Body Shop was involved in activist initiatives since it first officially opened in 1976. Its company history has been defined by opposition to animal testing, fair trade and natural sourcing, and sustainable packaging.
The Body Shop has also developed a Community Trade collaboration with The Tungteiya Women's Association in northern Ghana. Through the cooperation, over 640 people helped the company source the high-quality shea butter utilised in its products.
09: Allbirds
Allbirds are commonly referred to as the "world's most comfortable shoes". The company stands out for its dedication to maximising natural resources without increasing costs or compromising on quality.
ZQ-certified (means it satisfies strict standards for sustainable farming and animal welfare) wool is used in all of its classic shoes and loungers.
Its second collection of sneakers and skippers are made from eco-friendly eucalyptus pulp. Both designs are ultra-comfortable, low-maintenance (so long-lifecycle), and constructed from sustainable materials.
08: Cotopaxi
Cotopaxi sells outdoor gear. From its founding, Cotopaxi has had a social conscience and tried to prove profits and people can enjoy a mutually beneficial relationship.
B Corp values can be found at every level of the organisation. For instance, 10% of employees' time is spent volunteering or adventuring in their local areas, and 1% of the company's annual sales is donated to help alleviate poverty in the local community by sponsoring nonprofits focused on long-term solutions. Cotopaxi also puts out a Repurposed Collection of limited-edition items produced from product scraps.
07: Ethique
Ethique is helping fight plastic waste by providing solid bars tailored for beauty, body, and hair care needs.
Each bar is made with natural ingredients, vegan, and packaged in biodegradable materials. The bars last two to five times longer than their bottled alternatives because they're so concentrated (as approximately 70% of bottled shampoo is water), saving people money and reducing their carbon footprint as they won't be ordered as often.
Ethique distributes 20% of its profits to good causes as a climate-neutral and cruelty-free company. In 2015, the company was honoured as New Zealand's most sustainable business with the Best in B award.
06: Leesa
Leesa is a pioneer in the crowded direct-to-consumer mattress market. It also gives away one mattress for every 10 sold, and supports US and local charities. Despite the startup's success in an otherwise crowded field, Jen-Ai Notman, Leesa's Head of Social Impact, said its social goal remains the primary motivation for employees.
Leesa has provided over 37,000 beds to individuals in need and encourages employees to volunteer locally.
05: Athleta
San Francisco-based Athleta provides affordable but premium performance gear developed for female athletes, and the company centres most of its charitable work on empowering girls and women.
Through the Gap Inc. PACE programme and Fair Trade USA, the label supports programmes benefiting the lives of the majority-female workers that make its products and has sponsored empowerment-focused ads such as "Power of She". The company also offers thousands of free exercise and wellness events each year.
In 2021, it diverted 74% of shipping waste from landfills, and 71% of its components were created from sustainable fibres.
04: UncommonGoods
As a marketplace for innovative craft-like inventions, UncommonGoods encourages artists to utilise sustainable or recycled materials and print their catalogue on FSC (Forest Stewardship Council) certified and recycled paper. Its "Better to Give" programme lets customers select a nonprofit partner to receive a US$1 donation with every order.
Meanwhile, its UncommonGoods' "Business for Good" approach has helped it retain employees and its lowest-paid hourly seasonal worker receives quadruple the federal minimum wage. The corporation also launched the "Uncommon Scholars" programme with the Thurgood Marshall College Fund to provide internship and scholarship opportunities to students at historically Black schools and universities.
03: Coursera
Daphne Koller and Andrew Ng founded Coursera to make world-class education available to everyone, everywhere. More than 77 million students from around the world are using it to develop the skills of the future.
Coursera partners with the world's best universities and experts to provide courses, specialisations, projects, certifications, and degree programmes. Over 2,000 businesses use Coursera for Business, the company's enterprise platform for developing human capital.
There is also Coursera for Government, which provides government personnel with the skills to govern effectively.
Public transparency, third-party validation, and legal accountability are all hallmarks of Coursera's independent non-profit status. The California-based firm also helped communities and institutions through the COVID-19 pandemic.
02: Graze
Graze, a snack subscription service, became a B Corp early this year. With over 10 years of experience as the UK's most popular healthy snacks brand, Graze has revolutionised people's approach to snacking.
The company, owned by Unilever, takes a holistic approach to health, looking out for the well-being of its customers, the earth and the society they live in.
It has pledged to become carbon neutral by 2030 and presently all its plants and bakeries use only 100% carbon-neutral electricity generated by a wind farm in Scotland.
01: Ocean Bottle
Approximately 30 million kilogrammes of plastic enters the oceans each day, with one truckload delivered every minute. Ocean Bottle stepped in to help stop this.
To date, it has diverted 3.2 million kg of plastic from entering the ocean. Ocean Bottle also supports the establishment of recycling infrastructure in areas of the world's coastline most affected by plastic pollution.