Veev's circular product makes home construction sustainable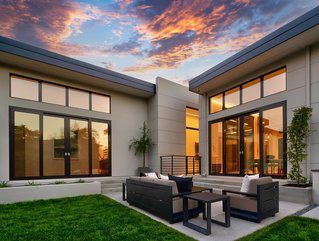 Kelly Hampton of Veev shares details of its circular panelling product and its sustainable implementation through the leading US housing firm, Lennar
The demand for housing continues as the US population grows and with COVID-19 creating a gap in the material supply chain, the aftermath comes in the form of delays. While the traditional methods of housebuilding prove to be effective in principle, questions arose about sustainability and how large-scale developers can use plots in a more sustainable way.
The housing industry is now host to various methods of construction beyond the traditional timber frame, bricks and mortar building. Modular construction and pre-fabricated solutions are easing the strain on firms to erect homes at such a fast rate while minimising the environmental impacts at the same time.
Organisations like Veev, a pre-fab innovator developing vertically-integrated building solutions, are supporting the leading home builders that are burdened by the increased demand for housing.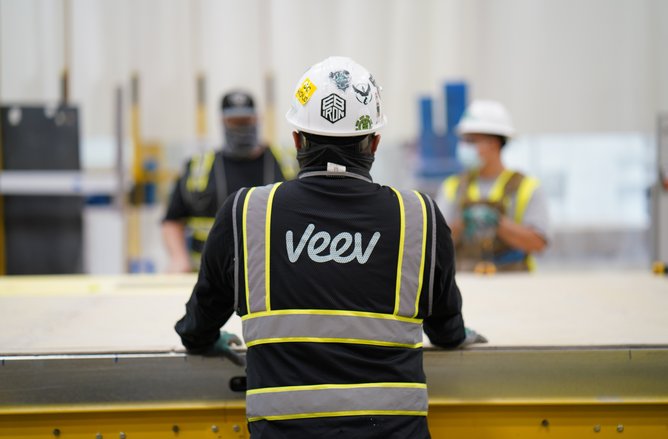 Veev provides sustainable construction methods
The provider of design build services has contributed to major housing developments for the leading company Lennar, which, unlike many of the US housing firms, has implemented rigid sustainability standards across the business.
"As Lennar explores exciting new technologies and approaches to home construction, Veev's integrated solution allows homebuyers to enjoy state-of-the-art features and cutting-edge design," says Eric Feder, President of LENX.
"Lennar and Veev share a passion for innovation, and we are excited to collaborate on this first community and in the years to come as we embrace sustainable, high-quality and effective alternatives to traditional construction."
Speaking with the company's Vice President, Marketing & Sustainability at Veev, Kelly Hampton, she tells us more about the company and how it has taken a productised approach to home building as it produces vertically-integrated panel systems.
"We are doing a significant design build project with them right now and have others in the pipeline. They're an investor as well in our company," Hampton says.
"We provide Lennar with design build services for their construction projects that meet its high sustainability standards, which, as an organisation, Veev is trying to stay ahead of."
Hampton also explains the necessity of organisations like Veev in the construction industry as more firms want partners to drive sustainable innovations.
"They look to us as an innovation partner. This isn't specific to Lennar but generally, the industry has not embedded in their everyday work. They know it's important but not what to do with it yet. It's an old school industry that hasn't seen much innovation."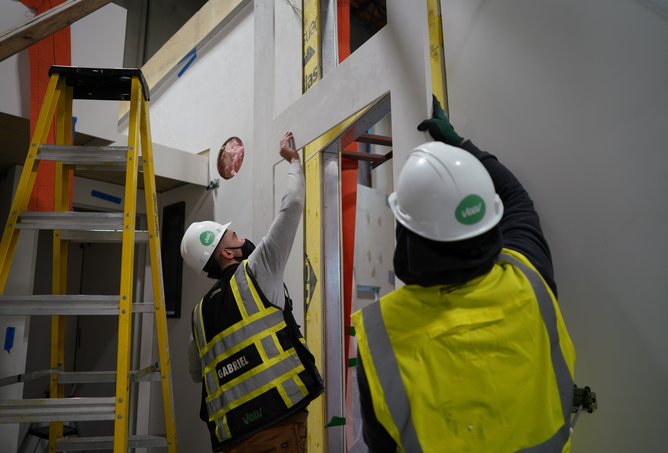 Next steps for Veev as a sustainable innovator
The panelised approach to building allows Veev to incorporate responsible sourcing into its products. The fully-closed wall panels leverage the use of recycled steel and have improved its embodied carbon efficiency by 40%.
"The solution works similar to LEGO in that it locks into place with ease upon delivery to the construction site, and leverages a closed wall system with all the necessary mechanical, electrical and plumbing instruments. The walls also use HPS, which is a mixture of 70% minerals and 30% resin or acrylic material.
As the company continues to innovate, the aim is to implement 99% recycled steel into its products. The adoption of new technologies will allow Veev to expand upon its offerings more efficiently and meet the rigorous standards of its Lennar partnership while encouraging more firms to incorporate sustainability into their construction methods.
The firm is also committed to drastically reducing the bill of materials (BOM) of homes, down to 500 items, which is currently at around 10,000 to 20,000 seen in the broader industry.