World Green Economy Summit in Dubai has clean energy focus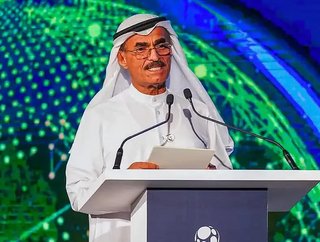 The 8th World Green Economy Summit (WGES) will highlight the UAE's support for the green economy and international efforts in clean energy
The 8th World Green Economy Summit is being held 28-29 September at Dubai World Trade Centre.
The event is being organised by Dubai Electricity and Water Authority (DEWA), and the World Green Economy Organisation (WGEO), in conjunction with the Water, Energy, Technology and Environment Exhibition (WETEX) and Dubai Solar Show (DSS).
WGES plays a significant role in the UAE's climate action efforts and its commitment to sustainability, while also highlighting the country's support for energy and climate change issues and developing sustainable solutions to environmental challenges.
This two-day event will also provide preparation for the UAE hosting COP28 at Expo City Dubai in 2023. This ultimate international conference on climate action brings world leaders together to agree new strategies and goals to tackle climate change – the effects of which are all-too-obvious around the world.
Since 2014, the WGES has worked to galvanise global efforts to shift toward a green economy, promote sustainable development and investments in the green economy, and discuss critical issues including climate change and global warming.
World Green Economy Summit 2022 extra important as UAE prepares to host COP28
"The UAE plays a leading role in supporting global efforts in clean and renewable energy through its strategies and investments in this area," says Saeed Mohammed Al Tayer, Vice Chairman of the Dubai Supreme Council of Energy, MD & CEO of DEWA and Chairman of the WGES.
"Guided by the vision and directives of President His Highness Sheikh Mohamed bin Zayed Al Nahyan and His Highness Sheikh Mohammed bin Rashid Al Maktoum, Vice President, Prime Minister and Ruler of Dubai, to turn challenges into opportunities, the WGES aims to change climate work into opportunities for development and economic diversity.
"The 8th WGES is especially important as the UAE is preparing to host COP28 next year at Expo City Dubai. WGES supports the efforts of the UAE and global efforts to adopt innovative green solutions, promote innovation for sustainable development, and achieve a balance between economic growth and sustainability of natural and environmental resources."

In line with the UAE's wider plan for green development, Dubai developed the country's vision by implementing projects that support renewable energy, energy efficiency and conservation.
The private sector has been pivotal in this, especially when it comes to implementation and financing, Al Tayer adds, saying that WGES provides a vital platform for supporting global efforts for sustainable development.
Minister of Energy and Infrastructure, Suhail Al Mazrouei says that the UAE is one of the leading countries in the world when it comes to the green economy and clean energy, highlighting the UAE Net Zero by 2050 initiative as a prime example.
Dr Sultan Al Jaber, Minister of Industry and Advanced Technology and UAE Climate Change Special Envoy says that WGES is particularly important as the UAE prepares to host COP28 – a view echoed by Mariam bint Mohammed Almheiri, Minister of Climate Change and Environment.
"For three decades, the UAE has presented a pioneering model of climate and environmental action to the world," she says. "As we gear up to host COP28 in 2023, we are keen to take meaningful steps in our climate action – most importantly, advancing the shift to a green economy."