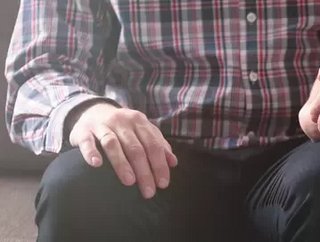 After the wide acceptance of paternity leave, businesses are now considering offering employees paid leave after experiencing a miscarriage
According to the World Health Organisation, one in four pregnancies ends in a miscarriage. Workers are entitled to bereavement leave after the death of a child, but this does not cover a miscarriage in the early stages of pregnancy. 
With more women in work than ever before, employers need to provide their employees with legal support if a pregnancy unexpectedly ends. Some businesses are implementing miscarriage leave policies, to cover both women and men.  
At a time when men are being encouraged to pay attention to their mental health and seek help if needed, male employees can use miscarriage leave to receive emotional support. Men may also need to take time off to care for their partner or spouse as she recovers. 
Families in the LGBT+ community may also experience a miscarriage and whatever shape a family is, the loss of a child is just as devastating. 
Here are our Top 10 businesses, who are endorsing miscarriage leave for their employees:
10: A special mention to the Scottish National Party and the New Zealand government
As of May 2021, the aforementioned nine businesses were all of the companies openly endorsing miscarriage leave to their employees.
Here are two government organisations who are discussing the legal implementation of miscarriage leave:
Scottish National Party MP Angela Crawley wrote to Prime Minister Boris Johnson, demanding at least three days of paid leave for women and men who endure the loss of a baby. "It is our role to support those suffering without adequate time to grieve", said

Crawley

.
"The grief that comes with miscarriage is not a sickness; it is a loss", said Ginny Andersen, a Labour MP in New Zealand. "That loss takes time – time to recover physically and time to recover mentally; time to recover with a partner".
09: ModiBodi
Headquarters: Sydney, Australia
Revenue: AUD$3m
The washable period pants company has stretched paid leave out to cover menstrual or menopause symptoms, as well as pregnancy loss.
"I believe this policy will actually boost productivity, loyalty and openness in our workplace", said Kristy Chong, founder and CEO of Modibodi, who also rejected the idea that the policy was a PR benefit.
08: WeAgile
Headquarters: London, UK
The creative studio has implemented a policy to support anyone who has endured a pregnancy loss with two weeks of paid leave.
"The fact we don't even recognise miscarriage in UK employment law as bereavement before 24 weeks of pregnancy really isn't acceptable", said Monshur Ali, co-founder of WeAgile.
07: Channel Four
Headquarters: London, UK
Revenue: £163m
After collaborating with miscarriage charities, Channel 4 decided on a policy offering two weeks leave on full-pay and counselling.
"[A miscarriage] can have a lasting emotional and physical impact on the lives of many", said chief executive Alex Mahon. In addition, the company recognised that this is not an issue "isolated to heterosexual couples".
06: YuLife
Headquarters: London, UK
Revenue: $12m
The insurance company was also inspired by New Zealand's forward-thinking and hopes to eradicate the stigma surrounding miscarriage.
"As an employer, we have a responsibility", said Cali Gold, Head of People. "It was important to implement a policy which gives people both time off and paid leave to look after themselves physically, mentally, and emotionally."
05: The Mom Project
Headquarters: Chicago, USA
Revenue: $44m
The talent marketplace was founded in 2016 and aims to support all parents and caregivers.
"It's important that our policies reflect the realities of the modern American family", says Allison Robinson, founder and CEO. "We're signaling to our customers and our partners: this is something you should offer, too."
04: Monzo bank
Headquarters: London, UK
Revenue: £62m
Monzo's employment policy pays attention to the mental health of its employees. The company offers both partners up to ten days of paid leave, after a miscarriage, stillbirth or an abortion.
"This also includes colleagues who are partners or surrogate mothers, recognising that pregnancy loss doesn't just affect women or heterosexual couples", a Monzo representative said.
03: Abel & Cole
Headquarters: London, UK
The organic food retailer offers all employees affected by a pregnancy loss two weeks paid leave.
"It's important to us that our colleagues have time to grieve and physically and mentally heal", said Jeanette Wong, Abel & Cole's Finance Director and member of the Equality & Inclusivity team.
02: Hallam
Headquarters: Nottingham, UK
Revenue: £3m
Natasha Knowles, who works in Hallam's project delivery team, organised the miscarriage leave policy after her experience.
"It can feel like you shouldn't talk about something like a miscarriage because there is a lot of systematic silencing of women and men on the topic. There are also no statutory rights for those who physically experience a miscarriage under 24 weeks or for their partners."
Hallam also offers employees access to mental health first aiders
01: Zip Co
Headquarters: Sydney, Australia
Revenue: AUD$45m
Australian payments provider Zip Co was inspired to include miscarriage leave in their employment policy, after the Bill was passed in New Zealand.
Anna Buber-Farovich, Chief People Officer, hopes that miscarriage leave will offer families an opportunity to recover mentally and that other businesses will be inspired to include a similar policy.
"If we had anything to do with that shift it would be a really, really proud moment", said Buber-Farovich